As you've probably seen, I've been getting into baking quite a bit lately. Though mos ... Read more.

From the woman that brought you the ever-so-popular (and delicious) Egg(o) Waffles, I now present ... Read more.

Not only am I an apple freak (see the Apple Bagelwiches post), but Friday marks the first day of ... Read more.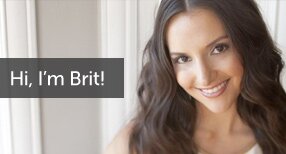 I help people discover innovative products and ideas to live more simply, beautifully, and creatively. Read more.
GET IDEAS IN YOUR INBOX