---
A Creative Way To Use Gmail To Send Valentine's Day Cards
Posted In: Tech | Posted By: Brit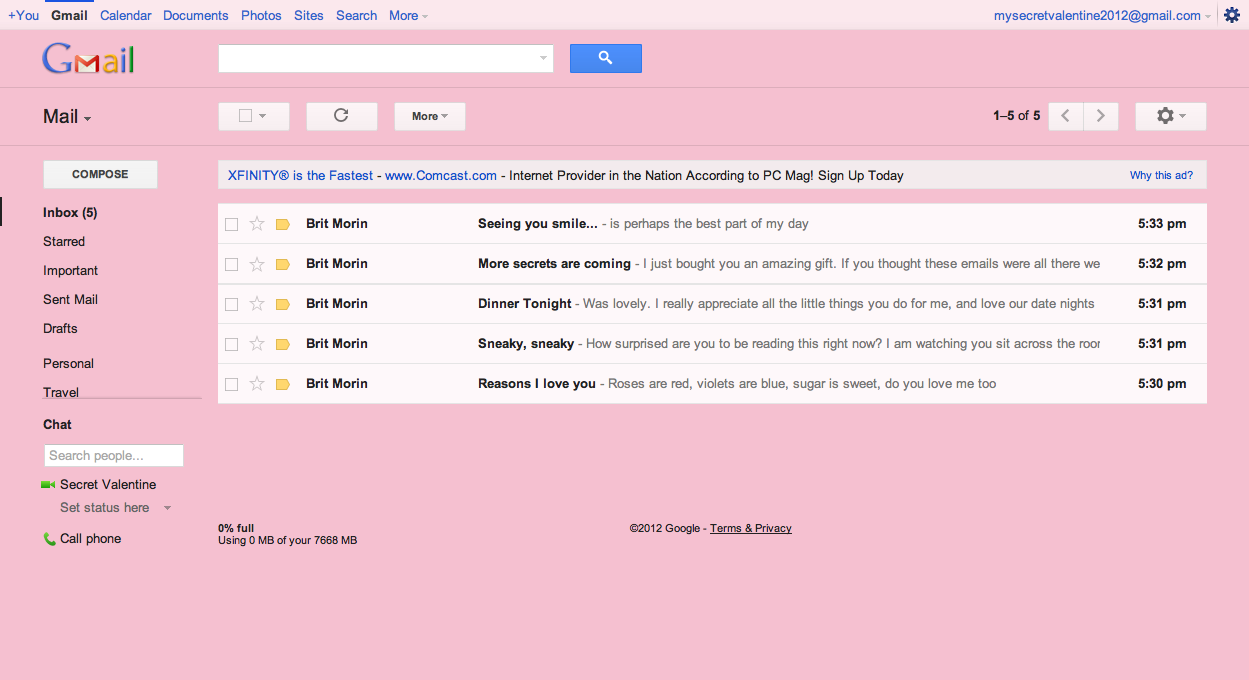 While Valentine's Day is a great day to tell someone how much they mean to you, why should you only do that once a year? To me, every day is a great day to tell the people you care about that you love them. That's why we came up with this creative way to use
Gmail
(or, okay, any email account - but, Gmail is obviously our favorite) to send a more creative Valentine that can be made digitally with zero hands-on work required. (Dudes, did you hear that? No crafty materials or money needed - score!)
I came up with this idea as a wedding gift last year, but realized it can be re-purposed for any special occasion, and especially for Valentine's Day. All you have to do is create a new Gmail account. Name it anything you want, but try to be creative. Ideas include: notesto[your Valentine's name], , … the list goes on and on. Once you have your new account created, use it as though it already belongs to your Valentine. Send him or her an email from your personal email account once a day for every day leading up to Valentine's Day (if you start today, you'll have a full month's worth of love notes). Your notes can be about anything - fun thoughts you had about him or her today, a love poem, the fact that this is a secret email account and you're so sneaky… you get the point.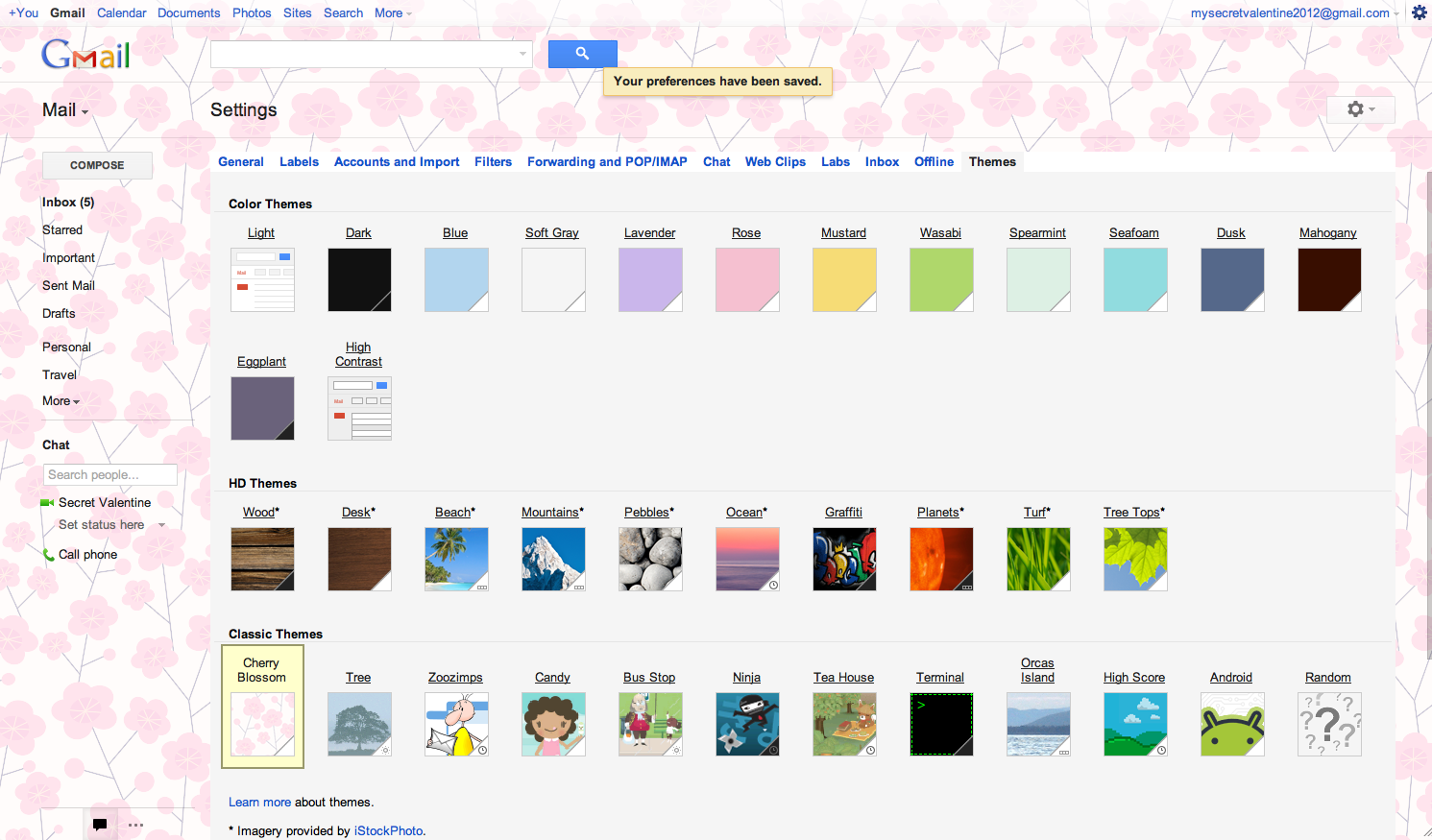 If you want to be extra creative, you can even customize your secret Gmail account theme with reds and pink designs. Just go to Mail Settings > Themes.
On Valentine's Day, send your beloved the email address and login password to the account. They will be shocked to see how many little love notes you have sent them, and will be even more surprised by how thoughtful it was that you sent them every day for the past month. You're likely to earn mega points, trust me. Get started today!
What other creative ideas do you have for Valentine's Day? Share it with us in the comments below or find us on .
---
---
You might also like
---