---
Introducing The Pantone Holiday Gift Guide
Posted In: Living | Posted By: Anj
If you nerd out about design, color, and art, you probably love Pantone.
At Brit, we obsess over which green to use for our non-tree Christmas tree (Pantone 347), which marinara sauce will make the best holiday red (Pantone 186), and whether or not blue sanding sugar should be the inspiration for next year's new Pantone color.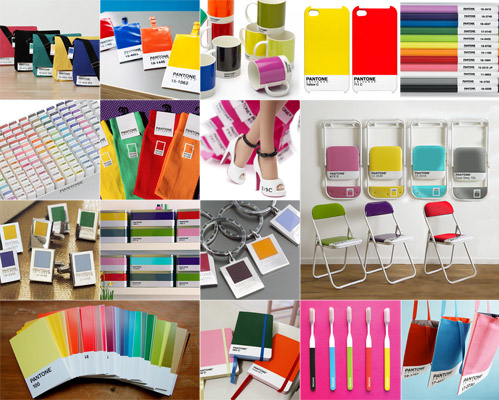 And lately, we've seen so much Pantone-tastic stuff pop up online that we haven't even been able to keep track of it all...that is, until now. We've journeyed to the ends of the Internet (yes, is still omnipresent) for you, and are pleased to present our Pantone Universe Holiday Gift Guide!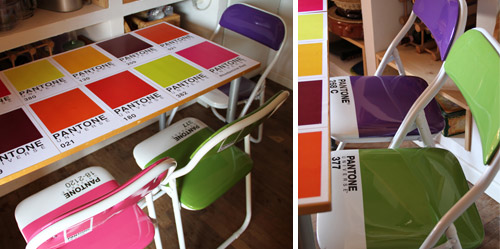 Folding Chairs ($75)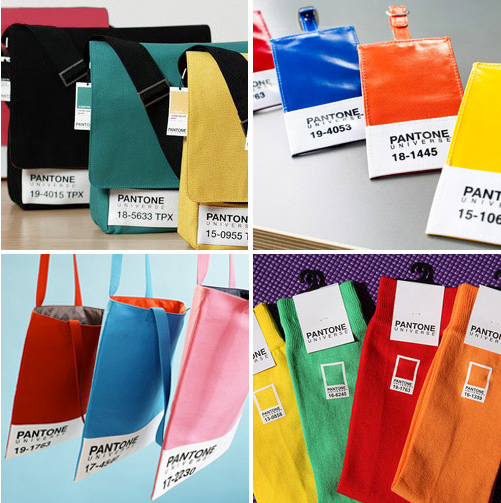 Messenger Bags ($99)
($14.99)
Book Bags ($49.99)
($10.91)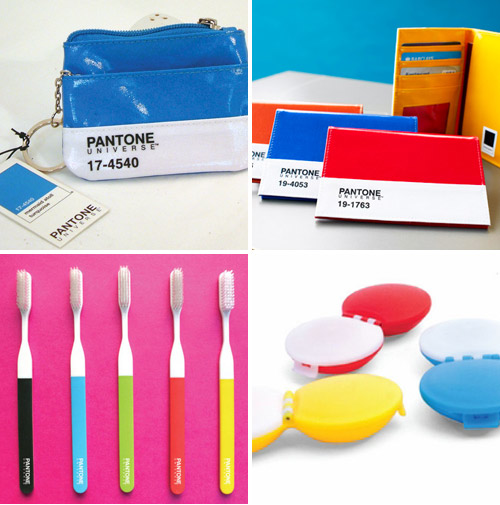 Coin Purse ($16.99)
Passport Holder ($23.99)
Set of 5 Toothbrushes ($7.99)
Contact Lens Case ($6.99)
Set of 18 Mugs ($229.99)
Espresso Set for 4 ($44.99)
Individual Mugs ($14.99)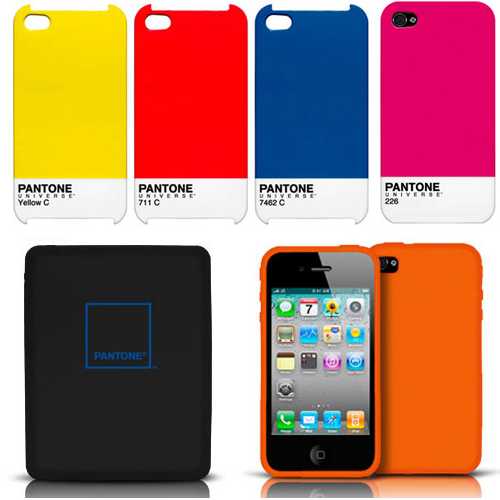 Chip iPhone Case ($36)
Personalized iPhone Case ($14.99)
Personalized iPad Case ($24.99)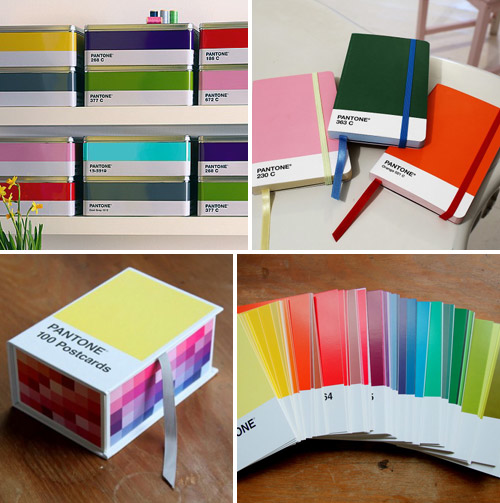 Storage Boxes ($19.95)
A6 Notebook ($11)
A5 Notebook ($15)
Set of 100 Postcards ($19.95)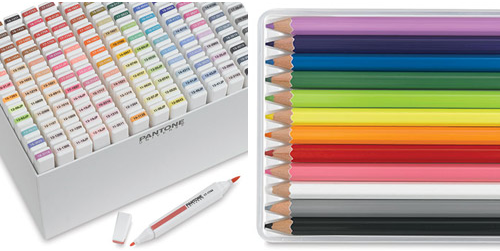 Individual Colored Pencils ($1.39)
Individual Twin Markers ($3.44)
Sets of 12-150 Twin Markers ($38.66 - $483.00)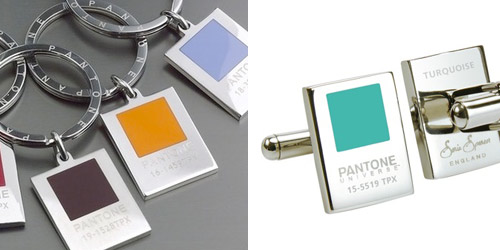 Sonia Spencer Keychains ($58-$60)
Sonia Spencer Cufflinks ($96-$110)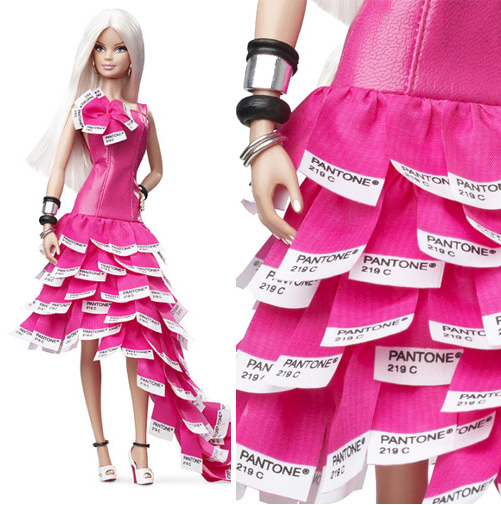 For the kid in you, we're pumped to show off the soon-to-debut Pantone Pink Barbie ($52.99). Kind of ridiculous, but also kind of awesome. These design-loving Barbies ship in January 2012.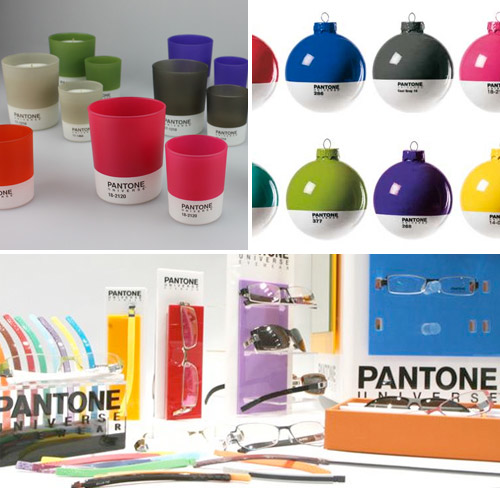 Pantone goods available in Europe:
Candles
Baubles (Ball Ornaments)
Customizable eyewear (prices vary by location)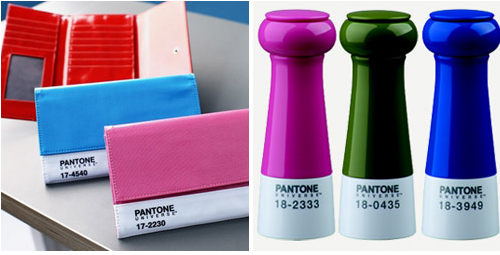 Pantone goods we love but seem to be out of stock everywhere online:
Pantone Big Wallet ($39.99)
Pantone Pepper Mills
And if you're really ready to go the extra mile (pun intended) for your love of Pantone, then it's time to book a trip to Brussels so you can experience the one and only Pantone Hotel!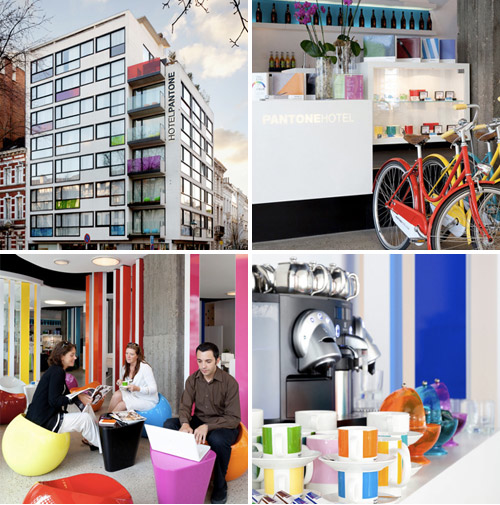 Of course, we (and designers everywhere) have our Pantone pipe dreams. Our favorite products that don't yet exist but hopefully will soon are definitely the Rubitone (Pantone + Rubik's Cube) by Ignacio Pilotto and Pantone Cans by Nico189.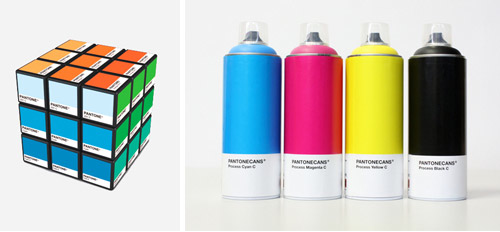 If you've got a super sweet Pantone gift idea, hit us up at and we'll try to find or just might have to make it!
---
---
You might also like
---