---
20 Apps, Sites and Services That Made 2011 Rock
Posted In: Tech | Posted By: Brit
The following list, in no particular order, contains 20 of my favorite web products and services from this past year. Though not all of them launched in 2011 (many launched before), for some reason, they either got drastically better this year, or somehow made a stronger impact on me this year. I was not paid to recommend any of these - they are simply all products and companies that have greatly influenced my life, and I strongly suggest you also check them out if you haven't yet.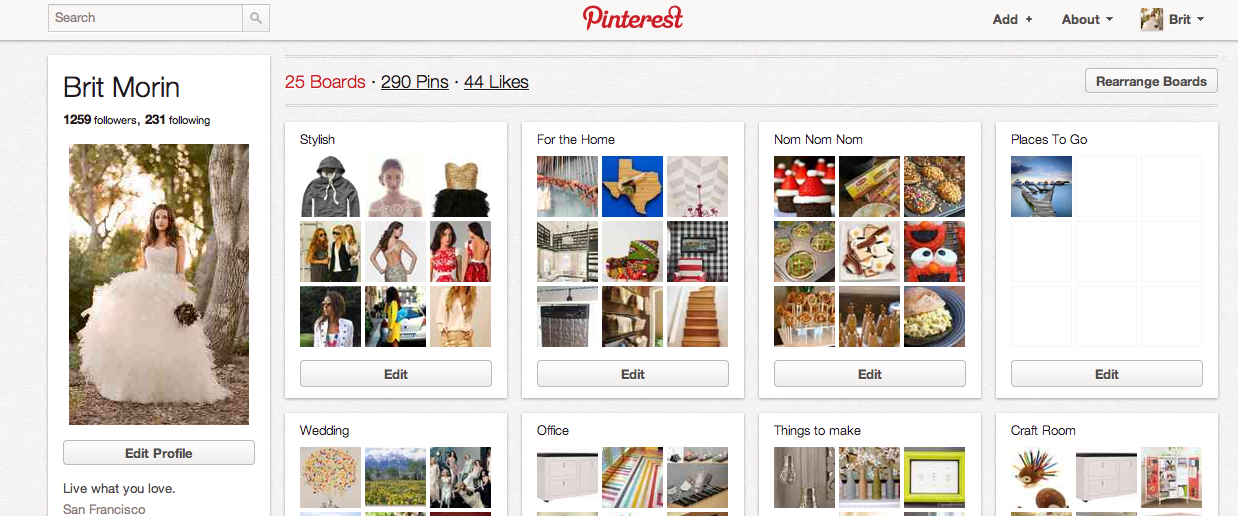 Pinterest is one of the best things that ever happened to the web (see  for my own boards), and I'm sure all of my girlfriends would agree. Currently cast as a "women's site," Pinterest lets you virtually "pin" images and videos you like from around the web onto "pinboards" you create. It's the best way to organize ideas online, and most are using it for DIY projects, cooking ideas, decor ideas, and fashion finds. It will be interesting to watch as the site moves forward in 2012 and starts to add more features related to commerce and discovery. I'm also curious to see if they will ever make a push to get more men back on the site, or if that audience is lost completely given the overload of women's content around. Men, your thoughts?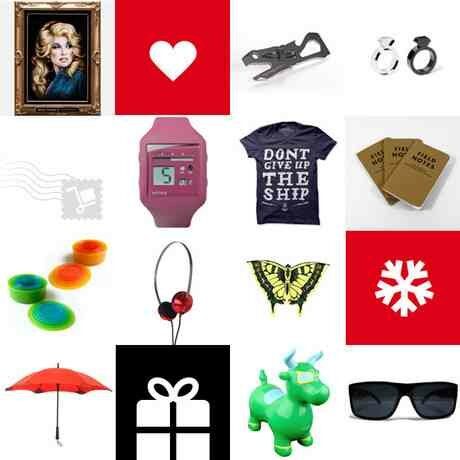 If you've been on HelloBrit.com for more than two minutes, you probably already understand that we like quirky, designery and colorful products. That's why it was a match made in heaven when we saw Fab launch its site earlier this year. Fab offers flash sales of new and interesting products that are well-designed and very affordable. it's become one of my favorite shopping sites on the web - I can always find something I love there. Use this invite link to try it out yourself.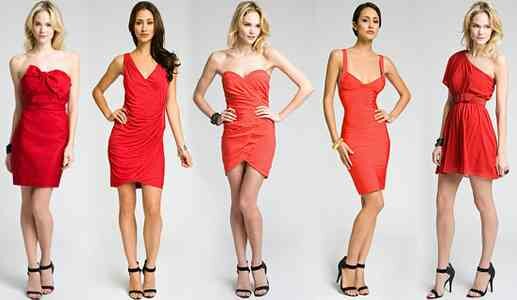 Wedding planning was hard enough (and expensive enough!) as it was - shopping for pricey dresses to wear to the rehearsal dinner, welcome party, and goodbye brunch was not something I had the time or money to do on top of it all. So, I turned to Rent The Runway, a site that lets you rent amazingly beautiful designer gowns and jewelry for a fraction of the cost. The dresses show up the day before your event (in two sizes, so that you know one will fit) and you simply drop it back in its envelope and then into the mail as soon as you're done with it. I used RTR for several dresses and accessories this year. It's fair to say I'm obsessed. Get $20 off your first purchase using this invite code.

Okay, this may seem like the most boring service ever, but it has enabled me to never have to use a traditional scanner or fax machine again. HelloFax is a service that lets you upload any documents you need to sign, fill them out and sign them online, and then easily send them back via email. You can create an electronic signature to use for all of the forms, so that you can sign and send in under a minute. Even better? If a service requires you to have a fax number, you can create one on the site and receive faxes directly into your email. Just like the CD and cassette tape, the fax machine will be a gadget that our future kids will never come to know. Here's the invite link.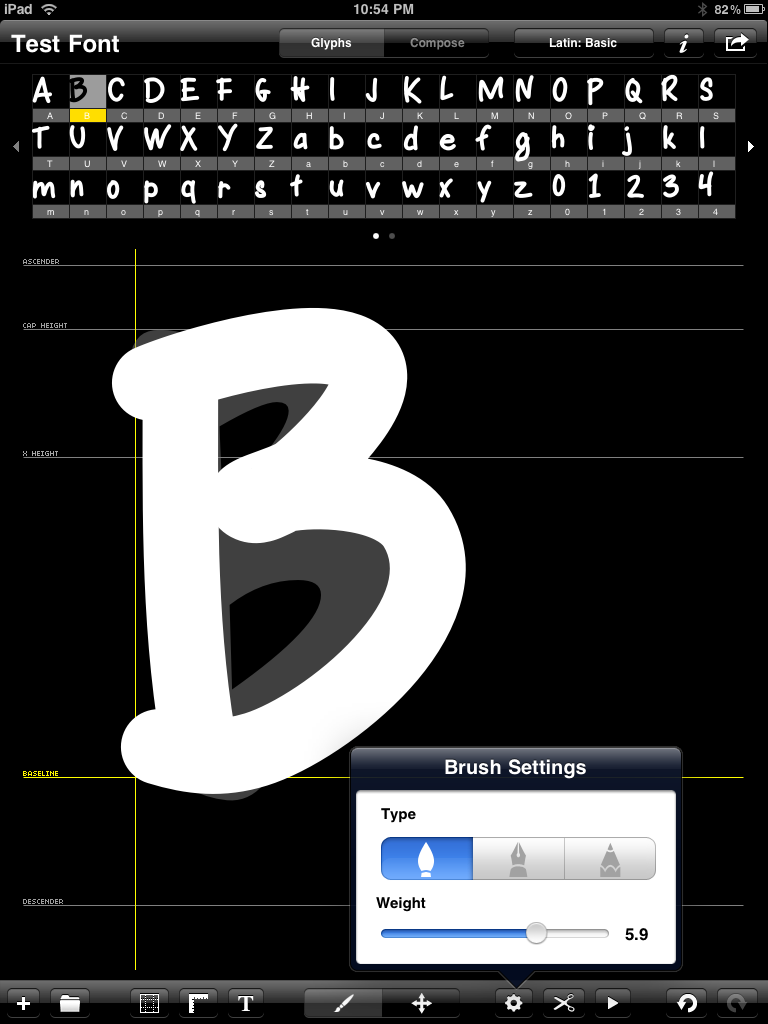 There's nothing cooler than turning your actual handwriting into a digital font that you can use on self-designed stationary, websites, and more. That's exactly what iFontMaker enables you to do - you simply draw each letter with your finger until you have an entire alphabet made up of your own handwriting. Then, the app converts it to a digital .ttf file so that you can import it into your FontBook on your computer. Pretty magical, eh?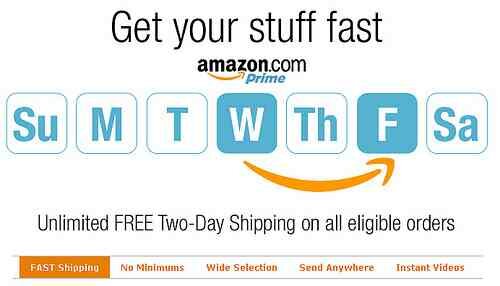 Amazon Prime is a membership program that gives you unlimited fast shipping, such as free two-day shipping and one-day shipping for $3.99 per item on all eligible purchases for an annual membership fee of $79. It's literally changed the way I shop. I never buy heavy or bulky items at the store anymore (hello, 40lb bag of dog food) - instead, I just get it shipped to my door. It's also great if you need something last minute and don't have time to go shopping. In addition to the fast shipping, Amazon Prime members get to unlimited, commercial-free, instant streaming of thousands of movies and TV shows through Amazon Instant Video. And if you own a Kindle, you can choose from thousands of books -- including more than 100 current and former New York Times Bestsellers -- to borrow and read for free, as frequently as a book a month. Not sure if it's for you? They also offer a free trial.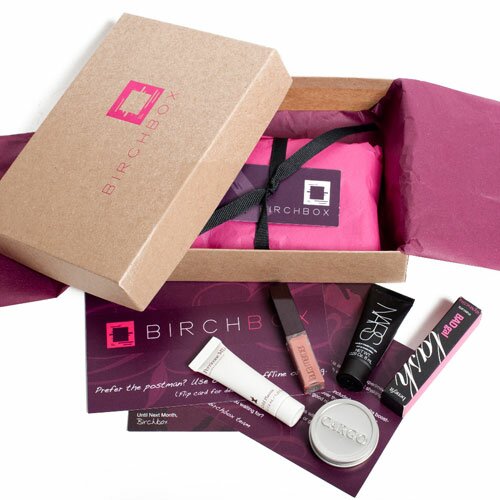 I know I've talked about Birchbox at least twice now on this site, but that's just proof that I'm over the moon for the service. For only $10/month, you are able to gift or receive an entire box full of beauty samples. The samples are usually from well-known brands or are high-quality items. I've received everything from different types of make-up to facial masks to health bars. It's also a common present that I like to give my girlfriends - a 3-month subscription for $30 is the perfect creative gift.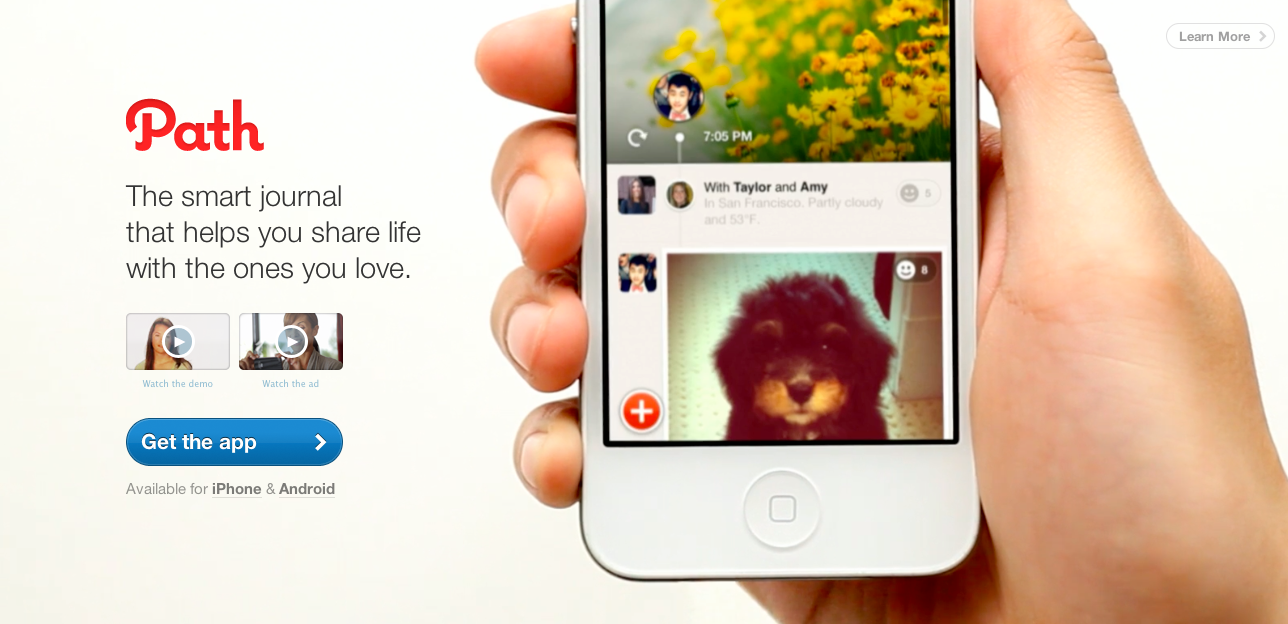 Path
Okay yes, I know I'm biased on this one - my puppy is featured on the homepage (we're getting him his own agent soon) and the company is run by my better half, but in all honesty, it truly has changed my life. Path lets me connect with my family and best friends multiple times on a daily basis, letting us all peek inside the intricacies of each others' daily lives. It's such a profound experience once you get the right group of people on there. I highly recommend it for staying connected to those that matter most to you.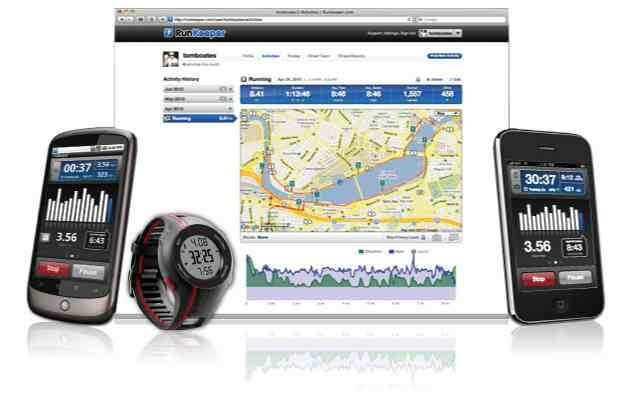 RunKeeper 
Together with my Withings scale and my Bikram yoga subscription, RunKeeper is in the trifecta of my regular fitness routine. Though the mobile app has been out for years now, it has gotten infinitely better within the past year. The updated coaching and fedback features work really well, and the app connects to your podcasts and playlists to let you customize what you listen to while you run (I'm a podcast runner myself). Plus, it's really easy to go back and track your workout data via mobile or web, both in terms of GPS and total time/calories/pace/etc.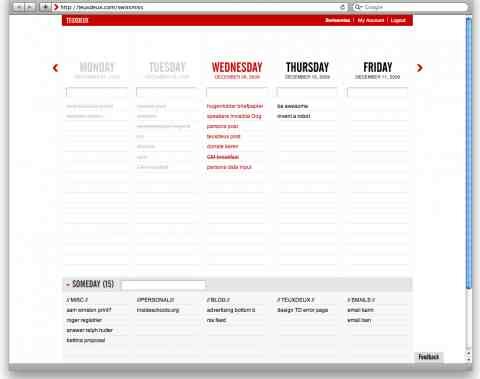 As much as I love sites like Asana, Flow and Sprintly for task management at work, I prefer TeuxDeux to organize my personal, everyday tasks. It's the most minimal task list app out there, and comes in both web and mobile form. It's sleek and fast and makes jotting down little to-dos a piece of cake. And if you don't get to them on the day you schedule them for, your to-dos will continue to transfer to the next day until you cross them off the list.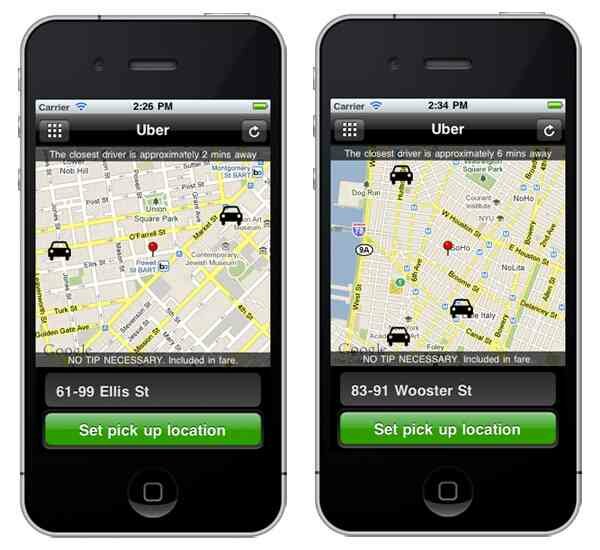 Calling cabs sucks. Sometimes they show up, sometimes they don't; you often have to wait outside and flail your arms around like a crazy person to get one; and, once you do catch one, the ride is usually uncomfortable and sometimes downright scary (those cab drivers can be quite aggressive on the streets!). Uber is a private black car service already launched in several cities across the world (with more launching all the time) that costs about 50% more than cab service, but is easy to call, comfortable to ride in, and dependable for pick ups. From personal experience, I've found that a car is usually able to get to me within 5-10 minutes of when I call it from the app on my iPhone. I never have to wait outside, because I am texted as soon as the car is puling up. Even better, you don't have to leave a tip or pay with cash/credit card - your ride automatically gets charged to the card you have on file, letting you get out of the car as soon as you get to your destination.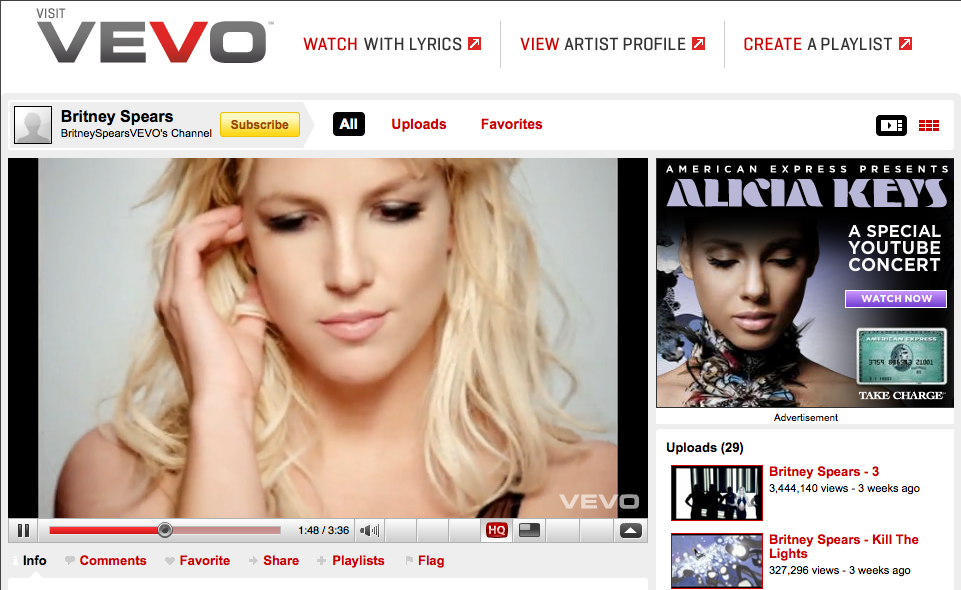 As the biggest music video site online, it's no surprise why I (and millions of others) love VEVO. However, I actually hardly use VEVO on my computer; instead, I prefer the experience either on my iPhone or on my Google TV (in full screen HD), which has completely transformed the way I watch music videos in the past year. A child of the early 90s, I often get sentimental about how great music videos used to be. VEVO is my favorite way to keep up with the artists I love as they release their next big hit.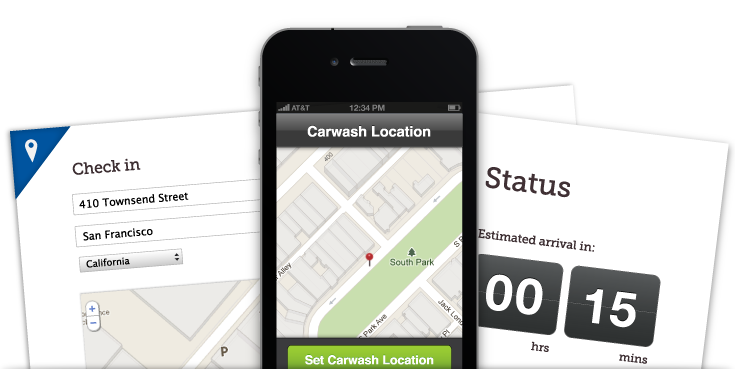 I only first tried Cherry a couple of weeks ago and let me tell you, it definitely changed my life. If there's anything I hate in the world, it's having to drive to a car wash, pay, and then wait an hour for your car to be cleaned. Cherry is a service that brings the car wash to you. For only $29, you can request a wash and a car washer will be dispatched immediately. Mine arrived at my apartment within 20 minutes and spent a full 30-45 minutes cleaning both the interior and exterior of my car. It was spotless by the time it was done, and I never even had to go outside. Cherry is brand new and currently only available in San Francisco, but if the model continues to work well, the service will likely be launched in more cities very soon.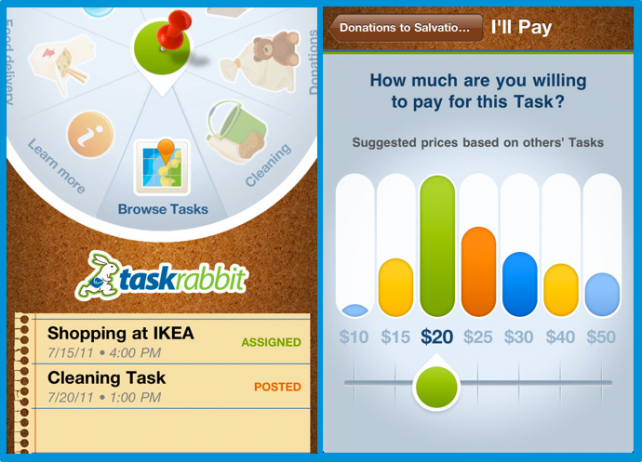 Taking things to GoodWill, buying groceries, cleaning my closet, dropping off deliveries... these are all things I really dislike doing. Instead, I use TaskRabbit to post a task online; then, within minutes I am able to get a bid from a credible, vetted TaskRabbit employee for how much it would cost if I were to outsource the task to them. For example, I currently outsource all of my grocery buying. I put my list in a Google Doc, post the task on TaskRabbit, and have one of the vetted "Rabbits" shop for and deliver my food each week for only $30. It's seriously life changing - you can ask a TaskRabbit to do virtually anything for you. No really, anything. I recently heard that someone posted to TaskRabbit at 4am when they were drunk and wanted a specific slice of pizza from a specific pizza parlor across town. I don't know if I'll ever post a task that extreme, but I will certainly keep using the service for all of my outsourcing needs.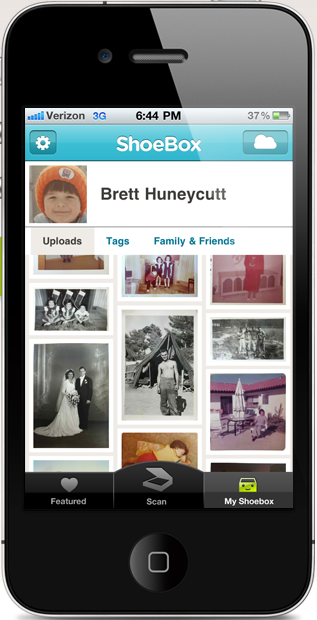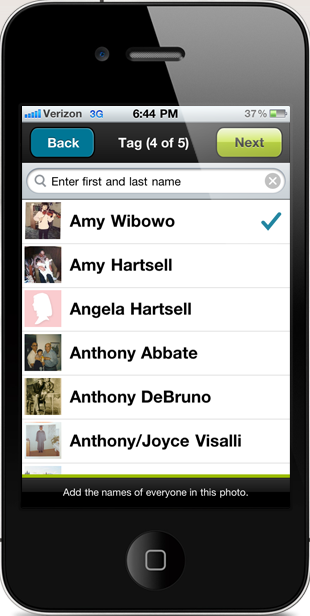 One of the worst parts about growing up as a Millennial is knowing there was a good decade or two of our lives captured in printed paper photos as opposed to digital photos. So now, we all have boxes and books full of thousands of those Kodak 4x6's that we find too difficult to scan and digitize. That's why I am loving Shoebox, an iPhone app that lets you turn your paper photos into digital photos. Because the camera in the new iPhone 4S and similar phones have gotten so good, you're able to get the same results as a scanner would offer when you simply take photos of images with your phone's camera. Shoebox not only has an intuitive interface for taking and uploading the scanned photo, but it also has an ability to add captions, stories, dates, and tags to each upload. There is also a nice interface for sharing with friends and family. I'm personally thinking about hiring a TaskRabbit (see above) to scan my boxes of photos for me using this app. How cool would it be to finally have all of your old photos organized online?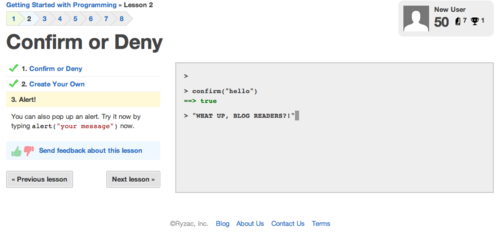 Codecademy
I wrote about Codecademy as soon as it came out earlier this year. I had been wishing for a site like it for years. Codecademy is the easiest way for the non-coder to learn how to code. The tutorials offered are understandable and very straightforward for even the most amateur computer user. Given the direction that the world is going, I believe that everyone should try to have at least a basic knowledge of how coding works, and Codecademy is currently the best way to get it.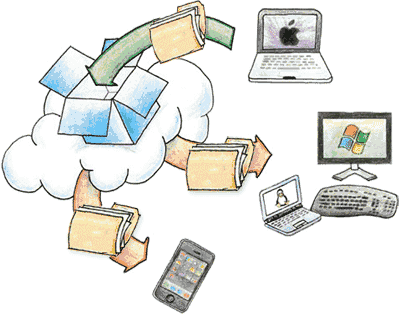 I never have to worry about losing my photos, music or files ever again. Dropbox is a cloud-based file storage system that lets you sync everything on your computer to the web. It's also a great tool for sharing large files among friends, letting you link directly to large groups of photos, videos, etc. And, because it's all stored online, you can access all of your files at any time, no matter what computer you're on. I honestly don't know what I would do without it. Use this link to get 250MB of free space in your new account.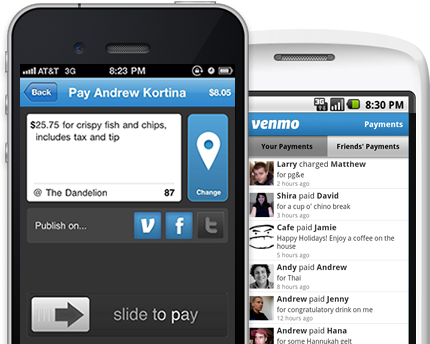 There is no better way to pay friends electronically than with Venmo. The app lets you send payments to friends online or via a text message. It's hands down the easiest way to transfer money. I use it on a regular basis whenever I go out to dinner with a group of friends - one person pays and the rest of us just Venmo him or her while we're sitting at the table. The best part about Venmo is the ability to create trusted relationships with those in your innermost circle (roommates, significant others, etc). A trusted relationship lets you charge your friend without them having to confirm the payment - the money is instantly delivered back to you (though your friend can reverse it in 24-hours if they don't agree with the charge). It's great for stuff like paying rent or re-couping the cost of various things you may have purchased on behalf of a group. Finally, you can send your Venmo funds directly to your bank account whenever you want, with the click of a button. It's literally changed the way I "bank" online.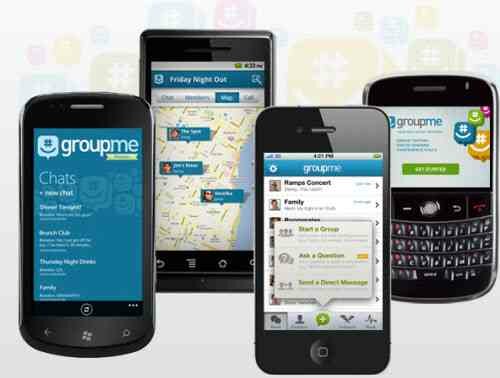 This year, GroupMe has served as a way for me to keep up with friends and family when all together in the same place. For instance, a lot of my friends and I used the app to keep up with each other on the ski hills earlier this year - the group could communicate as one within a very big text messaging thread, and could also track each other on the map, share photos, etc. We also used it at our wedding this past summer, making groups for bridesmaids, family, old college friends, etc. It's by far the best way to communicate to a group using nothing but your phone.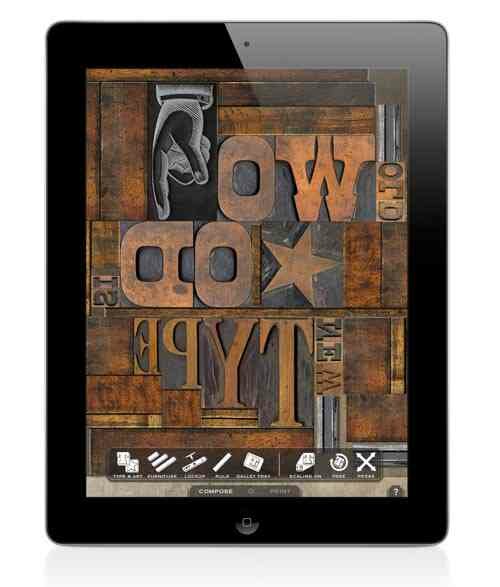 LetterMpress
Only discovered a couple of weeks ago, this app wasn't "life changing" to me so much as it was educational, fun and inspiring. Having just received my certification in letterpress a few months ago, I was delighted to see an app that lets you practice letterpressing virtually, as if you were actually pulling off prints. If you've ever been interested in how the art works, I highly recommend you check it out.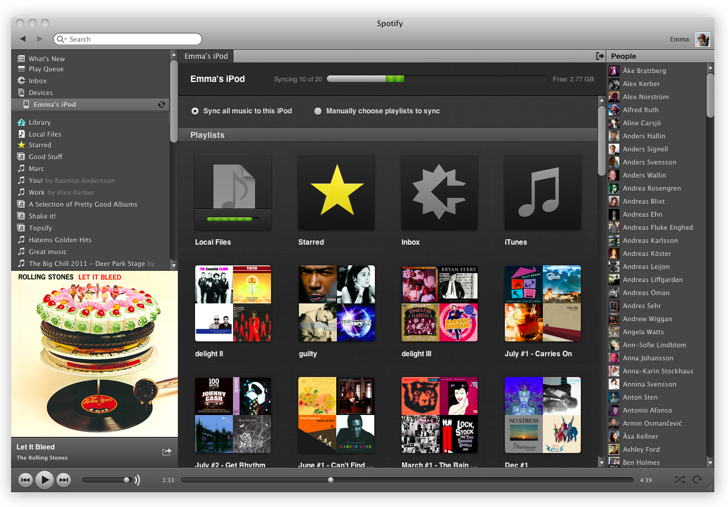 There has never been a music streaming service that has won my heart like Spotify. I hardly ever use iTunes anymore, and downloading music seems "so 2010". Spotify is great for use as background music while I'm working, and even better when connected to my Sonos home audio system at home, where I can pump up the jams in each room of my apartment. It's also my favorite way to listen to music via my phone while driving. The app lets you stream almost any song you can think of, and even better, lets you share what you're listening to with your friends. The new Facebook integration is pretty hot, too (you can see what your friends are listening to in newsfeed, then click on the song to listen to it yourself). The company has indeed had its fair share of battles with the music industry, but it's a consumer favorite that I hope will be here to stay.
Have an app, site or service that didn't make the list? Leave us a note in the comments and we will check it out!
---
---
You might also like
---