---
Go Mini For The Big Game, Menu #1: Super Sliders
Posted In: Food | Posted By: Jaymee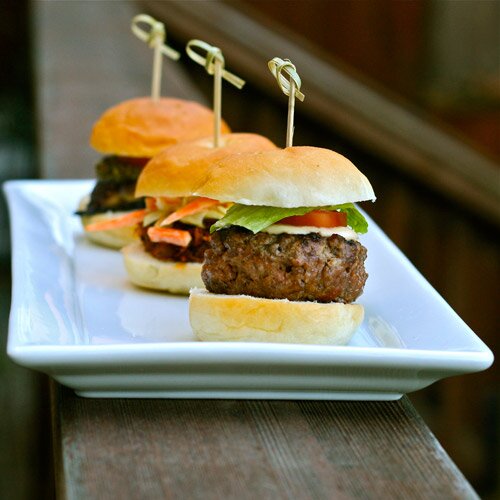 It's Super Bowl week, and for many of you, that means a throwing a super-awesome party. But that doesn't mean it has to be a super-sized menu. How about going mini instead? Today's post is the first of three Super Bowl themed menus, courtesy of Jaymee Sire over at eisforeat.com. Jaymee runs an alphabet-themed food blog where she cooks up delicious and creative food based on the letter of the week. So go check out her site, but first enjoy some of her super Super Bowl recipes!
First up, SUPER SLIDERS! Sliders always have a way of scoring big with game-going guests. They may be small, but all three pack a big flavor punch. 
1. Inside Out Bacon Cheeseburger Siders: Grilled cheeseburgers are a staple at any sports gathering. Add in some bacon, and not much can beat them. That is, unless, you stuff the bacon and cheese INSIDE the patty. You've got to check these out. You get a melty, cheesy, bacon-y surprise when you bite into each one.
Ingredients:
- ground 80/20 chuck or sirloin
- seasoning salt, to taste
- pepper
- Worcestershire sauce (about a tablespoon per pound)
- cooked, crumbled bacon
- sliced or crumbled white cheddar cheese
- slider buns
- burger condiments/toppings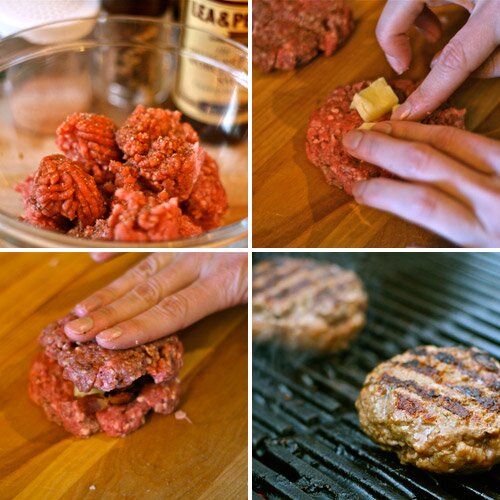 In a bowl, season ground beef with pepper and your favorite seasoning salt (or just regular salt if you don't have any). Sprinkle with about a tablespoon of Worcestershire sauce per pound of meat. Mix together using your hands (don't over mix).
Separate meat into twice as many patties as you plan to make. (i.e. if you are making eight sliders, make 16 small patties). On half of them, pile with cheese and cooked, crumbled bacon.
Cover filled patty with a plain patty and press together at the edges to seal. 
Grill burgers over medium heat, about 4-5 minutes per side, or until cooked through and cheese is melted inside. 
Serve with slider buns and your favorite burger toppings and enjoy the delicious surprise awaiting you in the middle!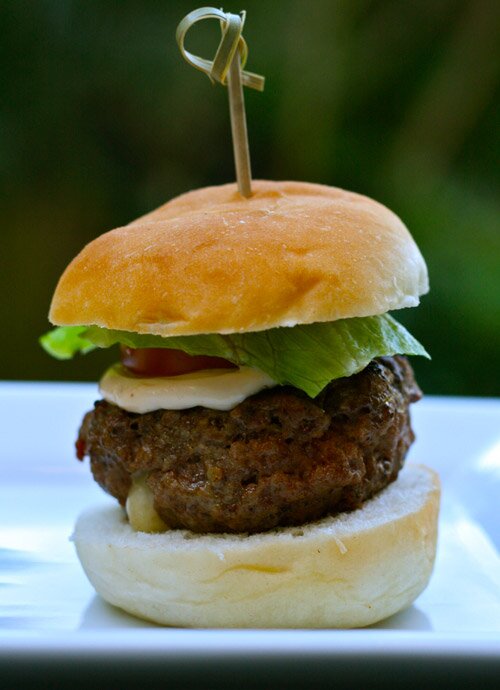 2. Pulled Pork Sliders with Chipotle 'Slaw: Shorten your game day to-do list by slow cooking the pork the day before. Top with a chipotle coleslaw for a spicy twist on an old favorite.
Ingredients:
- 2 pounds boneless pork shoulder (pork butt)
- 1/2 to 3/4 cup of your favorite dry spice rub
- 4 garlic cloves, smashed and peeled
- 2 large onions, sliced
- 1/4 cup water or apple juice
- 1/2 teaspoon liquid smoke
- 1 1/2 cups of your favorite BBQ sauce
- 1/2 head green cabbage, shredded
- 1-2 large carrots, julienned
- 1 small shallot, diced
- 6 tablespoons mayonnaise
- 1 chipotle chile in adobo sauce (not to be confused with a whole can of them!)
- 1 teaspoon adobo sauce
- 1 teaspoon minced garlic
- sea salt & freshly ground black pepper, to taste
- slider buns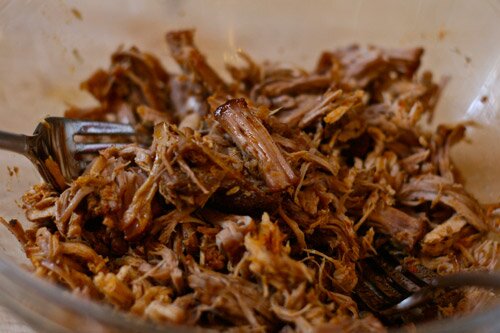 Coat pork on all sides with dry rub and massage into the meat. Wrap tightly in plastic wrap and refrigerate at least an hour or overnight.
Lay one of the sliced onion and the smashed garlic cloves on bottom of slow cooker. Mix apple juice (or water) with liquid smoke and add to slow cooker. Place pork on top of everything. Cover and cook on low for 7-8 hours, or until pork is very tender.
Transfer pork to bowl or baking sheet with rimmed edges. Discard cooking liquid and onions. Using two forks, shred pork and return to slow cooker (discard fat). Pour BBQ sauce over the top and mix thoroughly. Cook on high for 30 minutes. Add any additional seasonings to adjust to your taste.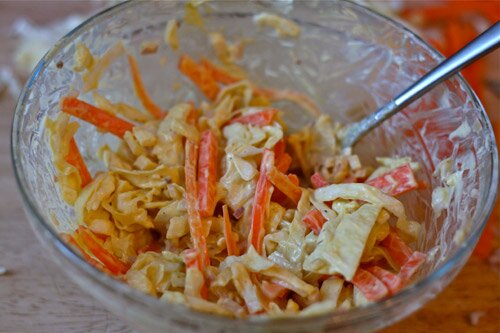 To make coleslaw, stir together mayo, chipotle pepper, adobo sauce, garlic, salt and pepper. Toss with cabbage, carrots and shallots. Serve on top of pulled pork on slider buns.
3. Grilled Portabella Mushroom Sliders with Pea Shoot Pesto: For the vegetarians in your life, grill up some portabella mushrooms and top with a pea shoot and arugula pesto for a seasonal sensation for the big game.
Ingredients: 
- 2 large portabella mushrooms
- 1/2 cup Italian dressing
- 1/4 pound fresh, young pea shoots
- 1/4 pound arugula
- 1/3 cup Parmesan cheese
- 1/3 cup pine nuts
- 2 cloves garlic, smashed and roughly chopped
- 1/3 cup olive oil
- salt & pepper, to taste
- slider buns
- additional veggies and toppings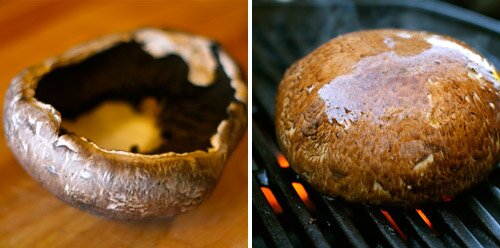 Clean mushrooms and remove stems. Toss the mushroom caps in a large Ziplock bag with the Italian dressing. Allow to marinate for 30 minutes at room temperature. 
Heat grill over medium-high heat and grill mushrooms for 10-15 minutes, turning once. Cut into fourths.
To make the pesto, click here for the full how-to on e is for eat. 
Serve mushroom quarters on slider buns topped with pea shoot pesto and other burger toppings of your choice.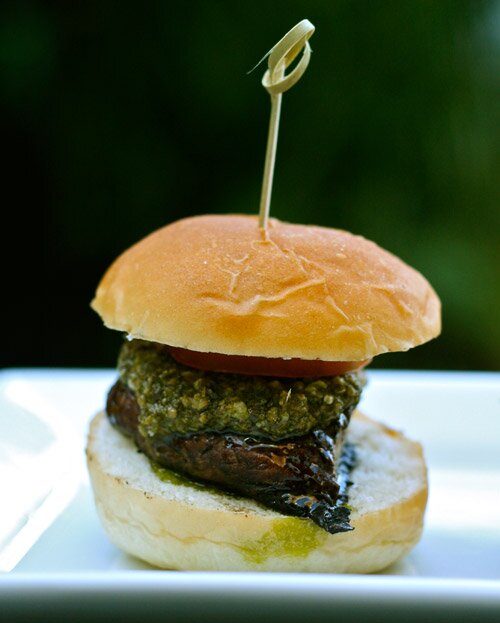 Stay tuned for two more super mini menus from Jaymee. We smell a twist on potato skins and perhaps something involving chicken wings?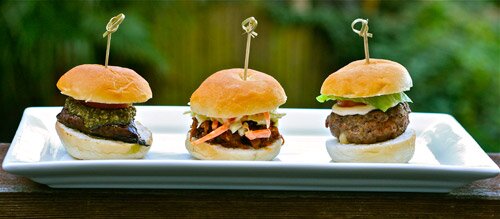 What are you cooking up for the Super Bowl? Leave us a note below or find us on .
is an Emmy-award winning sports reporter and anchor at Comcast SportsNet Bay Area in San Francisco. During baseball season, she covers the San Francisco Giants for CSN, and often anchors the network's flagship show, SportsNet Central in the offseason. When she isn't covering a sporting event, her true passion is food...whether it's eating out or cooking at home. She writes a blog called E is for Eat, posting alphabet-themed recipes and restaurant reviews several times per week. She also contributes a weekly tailgate blog on csnbayarea.com called Authentic Eats. 
---
---
You might also like
---