---
A New Use For Shower Curtain Rings
Posted In: Living | Posted By: Brit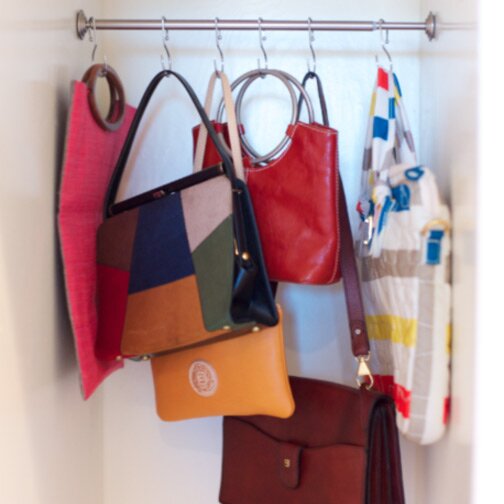 If your house has as many random nooks and crannies as mine has, you probably have shelves and cabinets that go unused or that aren't being maximized to their ultimate potential. My home, in particular, has many cabinets that are very tall and do not have built-in shelves. To take advantage of the vertical height, I bought this 15"-24" tension rod and these curtain rings and decided to make a purse storage cabinet. There are all kinds of others uses for this contraption as well. Some more ideas:
    Kitchen tool holder
    Scarf and belt organizer
    Coat hanger
    Necklace organizer
Of course, you could also buy a shelf hanging organizer to convert your cabinet into shelves much more cheaply and easier than installing a shelving system.


What else could you do with the space using these tools? Leave your ideas in the comments!
---
---
You might also like
---