---
How To Make A Non-Tree Christmas Tree
Posted In: Living | Posted By: Anj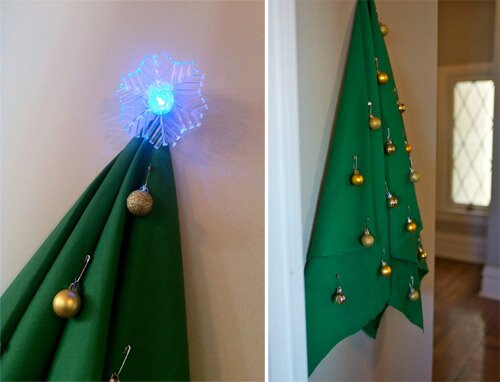 Last minute holiday party? This 10-minute number is simple, affordable, and you just might be able to do it without a trip to the store! And if guest participation is up your alley, this is easy to customize for a bit of makeshift tree-trimming. This quick project also works well as a wreath alternative for your door.
Materials:
- 1 yard of fabric - could use a festive table cloth or even a pillowcase w/cut seams
- Safety pins
- Thumbtacks
- Mini ball ornaments - a tube of 16 should be available for $1-$5 just about anywhere
- Bonus: For our star, we geeked it out using the Philips LED Battery Operated Snowflake (purchased at Target), but you could easily use a silver or gold bow, a star cookie cutter, etc.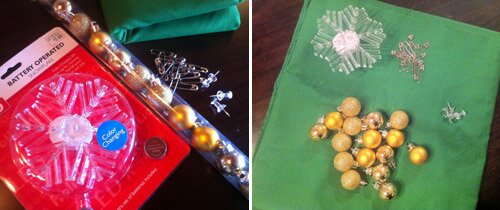 Instructions
Lay out your piece of fabric. Pinch it at the center, lift it up, and let it naturally drape into a triangle shape. Find your wall and pin the pinched center to the wall. For a nice drape, stick the pin through the fabric in the center and attach to the wall - this way no pin shows. To make sure your tree is nice and full, tack the bottom edges to create a triangle, but be sure not to pull the fabric too tight against the wall.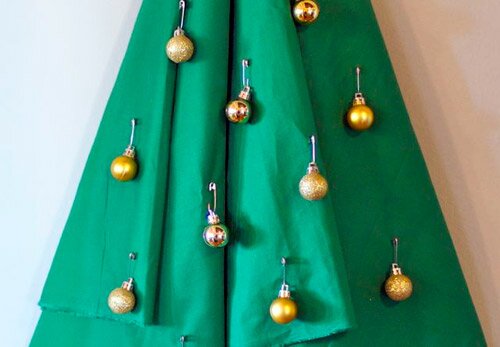 Grab safety pins (aka perfectly petite and convenient ornament hooks), attach to ornaments and trim your tree!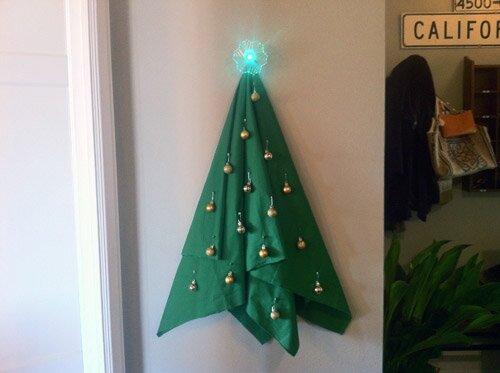 Attach the star at the top and you're good to go!
---
---
You might also like
---