---
Digital Motivation: Nutrition & Fitness Apps That Don't Suck
Posted In: Health | Posted By: Aubrey
With 2012 in full swing, many of us made resolutions to lose weight, be conscious of our health, or even endeavor for a lofty fitness goal. (See Brit's crazy, err…ambitious goal of a 5 Minute Plank. She puts this former-kickboxing and current Pilates instructor to shame!) But besides our friends and family for support, we often turn to our handy little pocket CPUs to help keep us on track: yes, our Smartphones. And it's no wonder; health and fitness apps are aplenty on iPhone and Android devices, with many free and paid options to help keep you on the right track. The hard part, besides that first run in the Couch-to-5k plan, is deciphering which are the best. Alas, I'll take on that burden for you…the app review, not the run. That's all you, rockstar.
NUTRITION 
From calorie counting to food diaries, there are an abundance of free apps that let you track with great detail what you're eating. The one that stands apart is , a free app with a very comprehensive set of features. Calorie counter? Check. Barcode scanner? Check check. Fitness plans? Check ch…okay, I think you see where I'm going here. It's intuitive, well-designed and serves as part of a larger offering from Daily Burn, a personalized fitness site.  (Get the  or Android app.)
Sound too complicated? Check out the  – rhyming credit not mine -- also courtesy of Daily Burn. The app lets you take a photo of your meal and estimates the calories it holds. While novel, given my diet I far prefer the theory that ignorance is bliss.

Android app for DailyBurn Tracker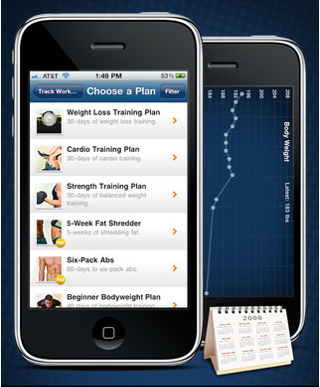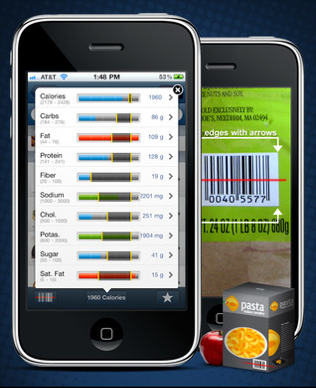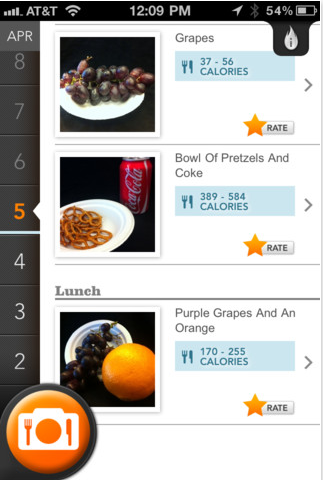 FITNESS
Let's face it: tracking your steps is all the rage, with the Fitbit, Jawbone UP, and newly-launched Nike FuelBand vying for dominance in the pedometer market. But even without a separate standalone device, you can use your iPod or iPhone to track your workouts. While  will be one to watch with their new device and app launching today, you can get much of the same app functionality – including GPS – with . When – aka, Ye Olde Internet – this came up a few times, and for good reason. It's streamlined, chock full o' features (including the ability to map your run via GPS, share your activity via social networks, customize your playlist and get audio cues during  your workout) and with the addition of a heart rate monitor, can get your heart rate data within the app. As with any GPS app running in the background, it will drain your battery, so for you marathoners (read: not me), add a Mophie battery pack  to keep your phone charged.
Nike+ FuelBand

Runkeeper for Android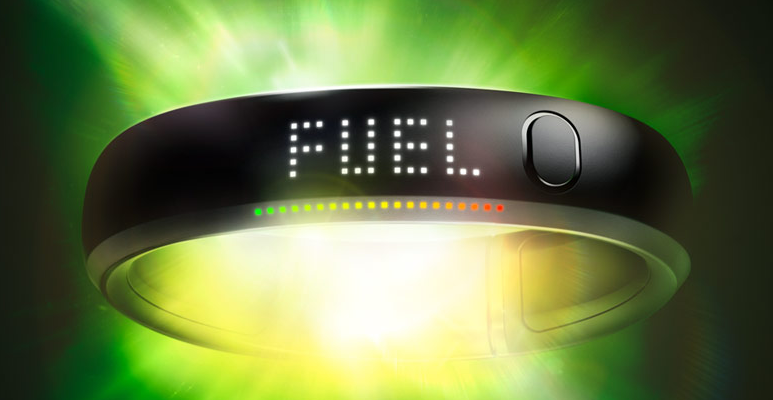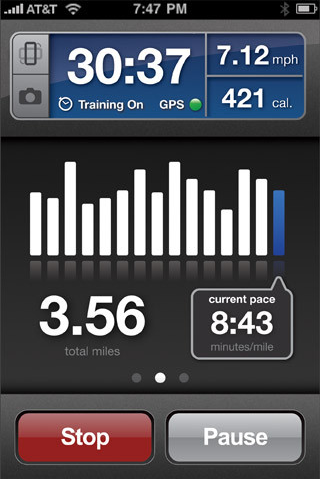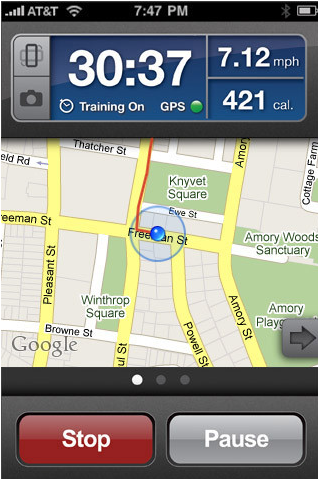 GOAL-BASED
If you're anything like me (which I think you'll agree is both potentially awesome and slightly terrifying), you need a carrot. Not an actual one, though that reminds me to add "vegetables" to my shopping list that currently consists of one item: "wine", but an incentive to get my butt in gear. Can I rock a 3-hour pilates workshop without breaking a sweat? You bet your flexible ass I can. But can I run a 5k without creating a tapestry of curse words that would keep you warm on the coldest Manhattan night? Um, sadly, no. But I'm working on that, I really am! And I'm doing so by enlisting (read: forcing) my friends to run a 10k with me in April. I downloaded the that allows for a Couch-to-10k program, and thus far, I've been pretty happy with it.
If your goal is more niche, then – say it with me – there's an app for that! From to , there's likely an app to suit your fitness needs. Though I was sad to see that there isn't yet one for Brit's Plank Challenge…I sense an opportunity.

100 Pushups for Android

200 Situps for Android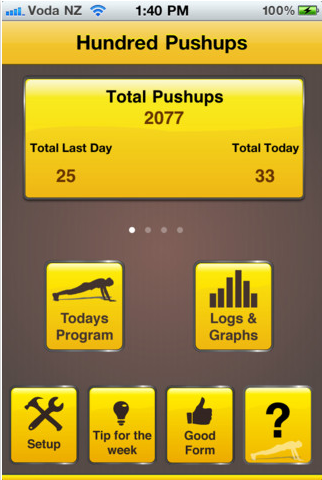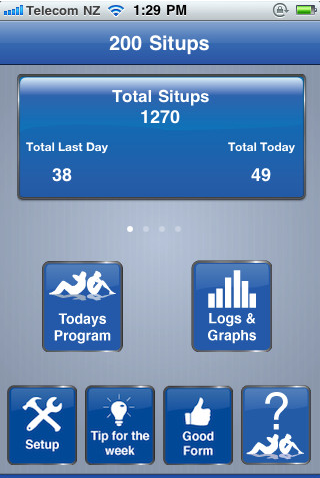 The common feature across all of these apps is the ability to share your progress. Studies have shown that people who are public about their goals are more likely to meet them, the theory being that the accountability helps keep you on track. So whether you're looking to lose a few pounds or flaunt your (soon-to-be) washboard abs, your iPhone, and the fear of public shame – these are the keys to your success.
Now, back to training for that 10k…
is a marketer who recently bid farewell to San Francisco to bear this pseudo-winter in the bustling metropolis of Manhattan. A self-admitted geek who wrote her first computer program at age six, she has put her biology & genetics degree to little use after discovering the World Wide Interwebs, where she's worked for a few small companies you may have heard of: Google, AOL, Digg and Facebook. She really, really, REALLY is dreading the 10k she just signed up for and is currently craving an In 'n Out Burger (Protein Style, of course).
---
---
You might also like
---