---
Fitbit vs. Jawbone UP (Plus How To Hack Your UP!)
Posted In: Health | Posted By: Brit
If you've seen this video, you've heard my thoughts on the Fitbit, a gadget that uses an accelerometer to track the steps you take and the quality/quantity of sleep you get every day. It also has an altimeter in it that measures how many steps you have climbed. All of the data syncs to the web as well, letting you view and analyze your stats anytime you log on. (AKA, it's great for us data-driven geeks. :P) Priced at only $100, I think it's a pretty neat gadget.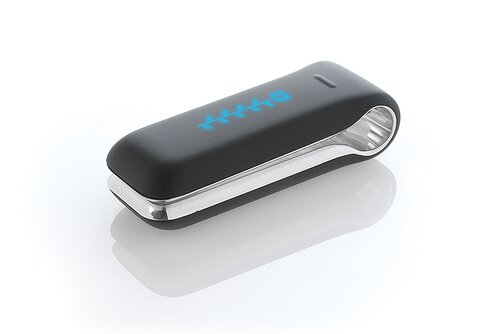 The
Jawbone UP
is a newer gadget, just released a few weeks ago. Designed by the infamous headset manufacturer (also the same designer of one of my other favorite gadgets,
the Jambox
), it's very similar to the Fitbit in many ways: it has the accelerometer, the sleep tracker, and a nutrition component. It even has the same cost: $100. This has left many people asking: "Which one should I get?"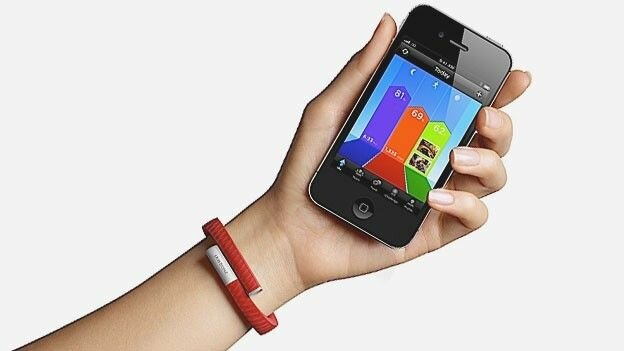 I've owned both, so I feel like I have enough experience to comment. And personally, I think Jawbone has the edge, but only slightly. While it doesn't have as many features as the Fitbit (stopwatch, personal greeting, ability to sync with other apps like RunKeeper), I never forget to put it on, since it's always on my wrist. Furthermore, you can take the end cap off and plug it right into the headset jack of your iPhone to upload data any time of the day. And one of the best parts about it is that the battery lasts for about a week before you need to recharge it. The Fitbit battery definitely does not last as long. And sure, it doesn't yet integrate with other fitness and nutrition apps, but I'm sure it soon will. Apps like Runkeeper and Lose It! will certainly partner with a company like Jawbone to attract more users to their platforms.
My only main gripe with the Jawbone UP is that it's kind of...ugly. It's fine to wear with workout apparel (I think it even makes me look more hardcore), but a big black rubber bracelet does not go well with a DVF dress and heels. So, naturally, I decided to hack my UP to change that.
The idea actually hit me when I was at the hardware store the other day. I picked up some brass soft wire and decided to try and make my UP into a fashionable bangle. The wire cost me $3 and it took me no more than 5 minutes - all I did was wrap the wire back and forth down the bracelet, keeping the rings fairly tight.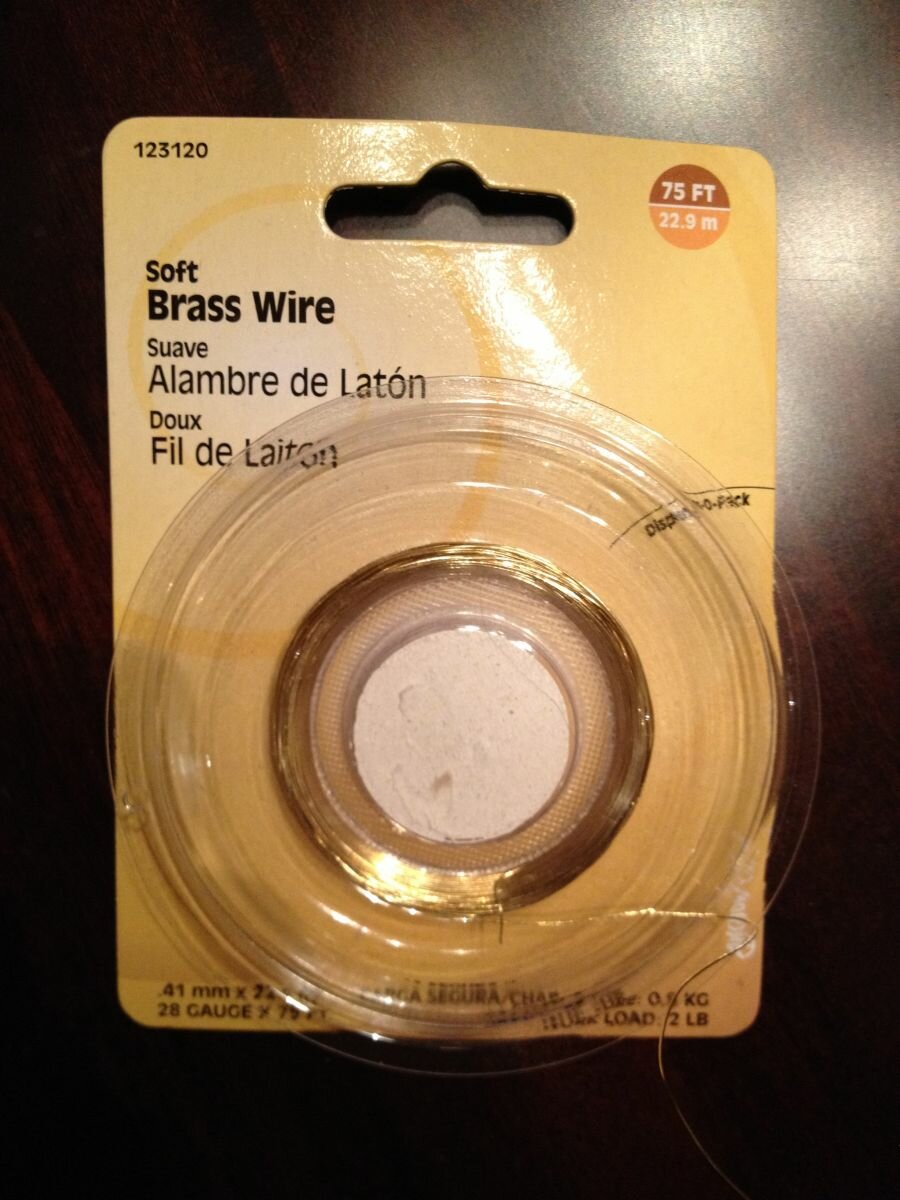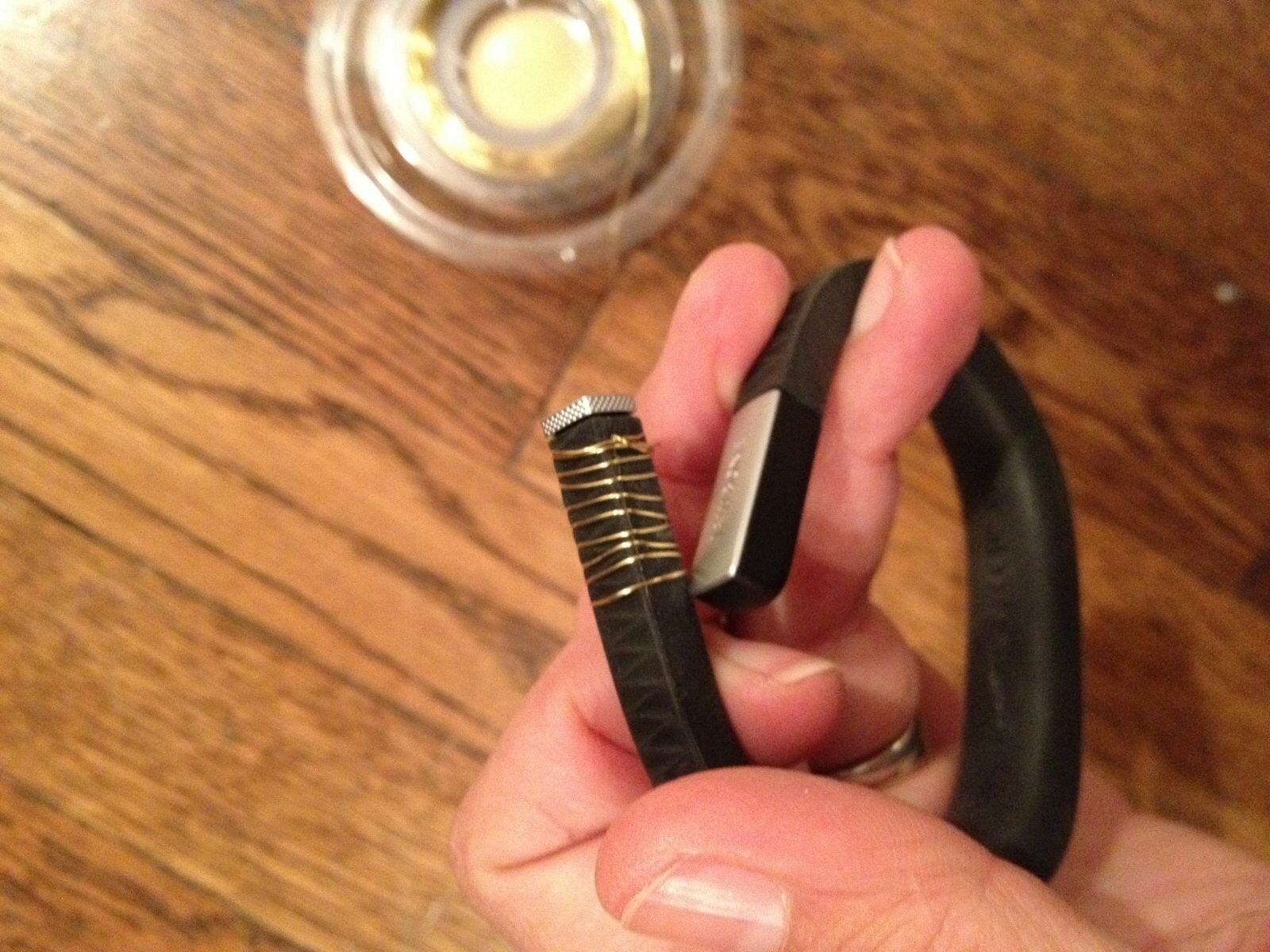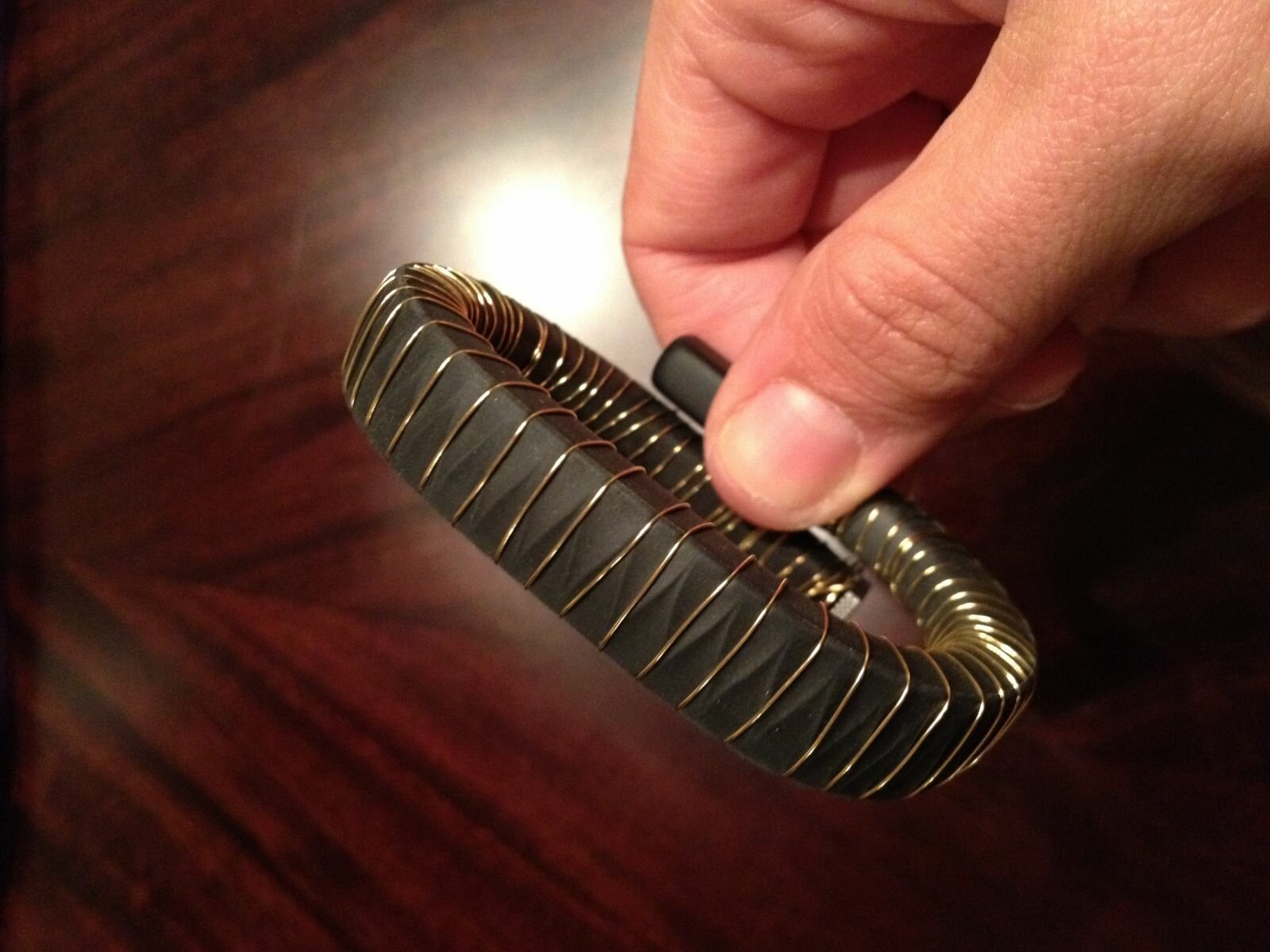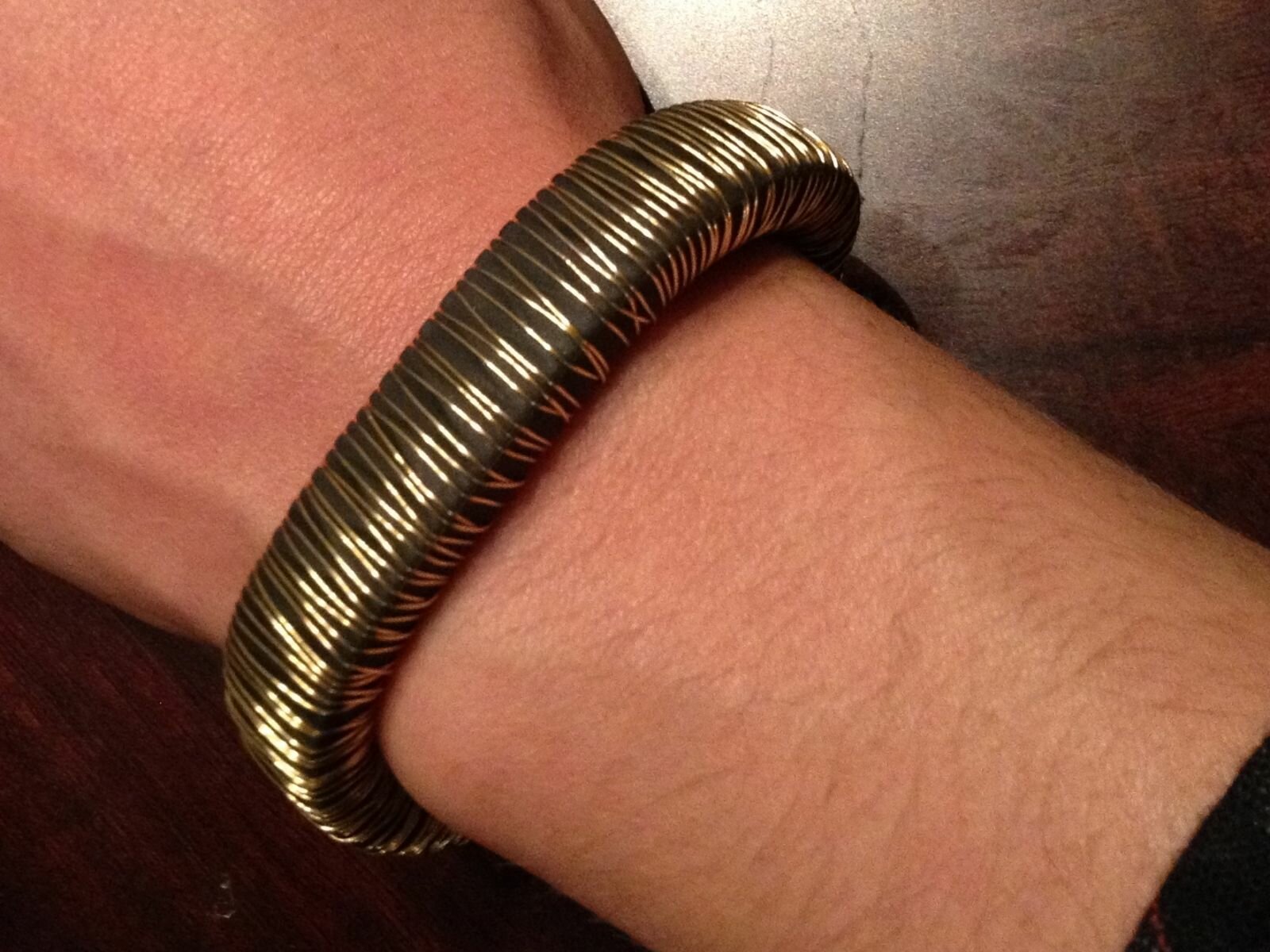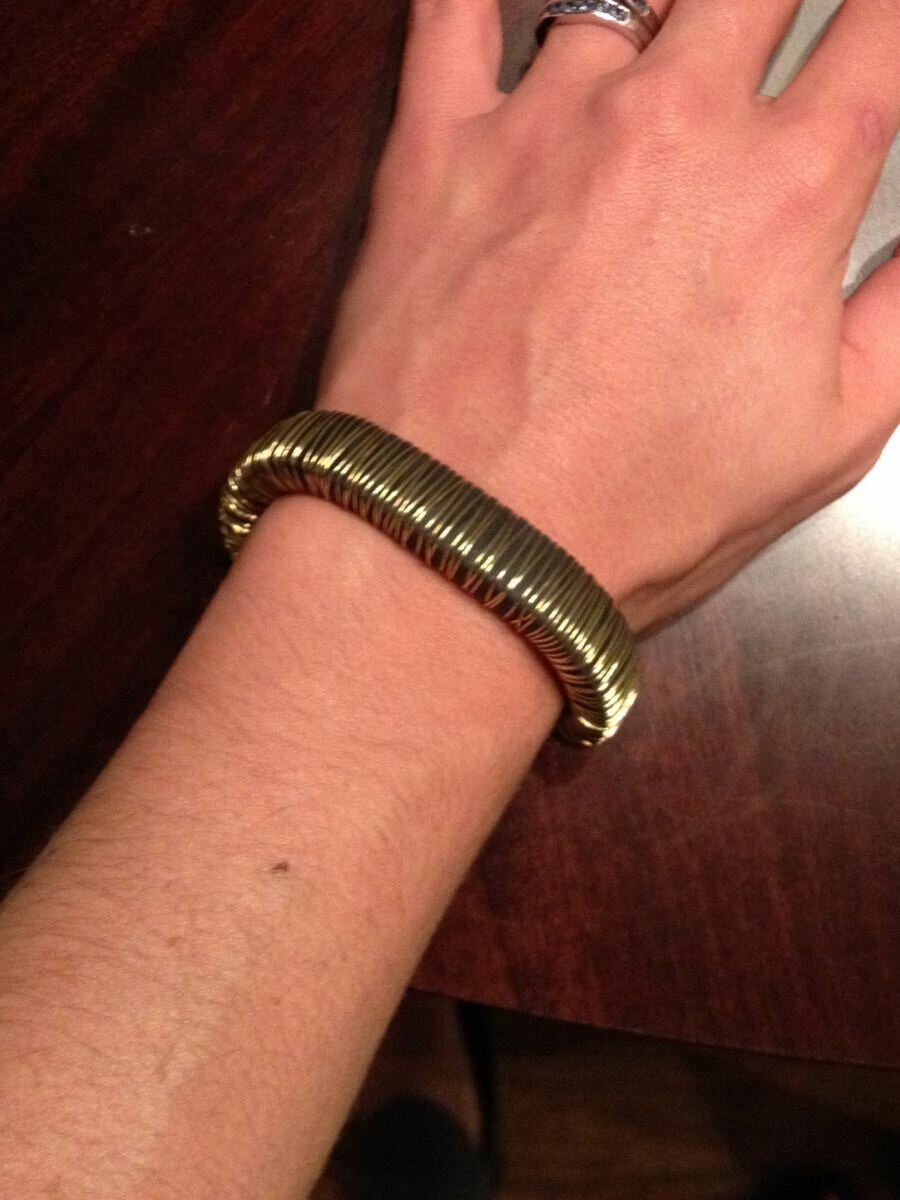 At the end, I just twisted the two ends (the start and the finish) together and tucked inside a few rings.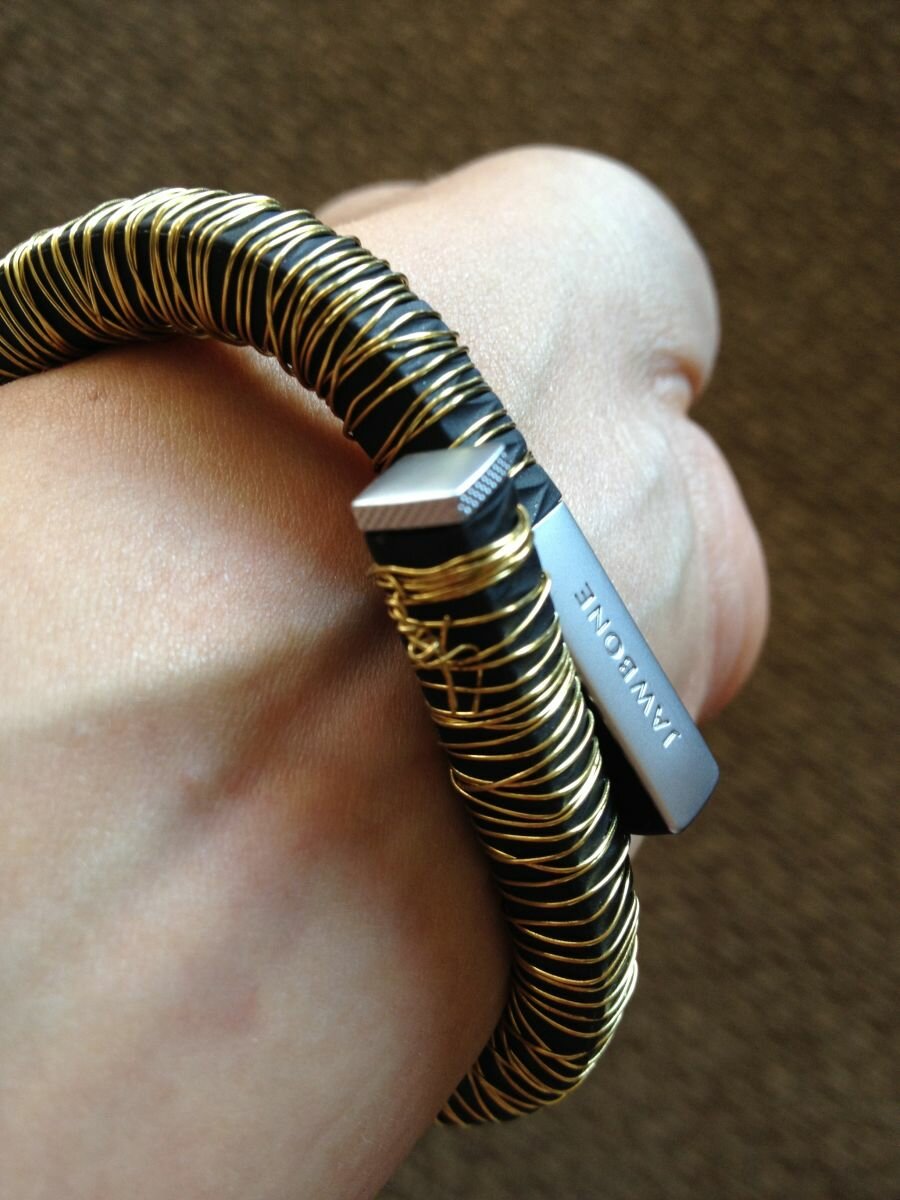 Before I knew it, I had a fitness gadget that looked like a gold bangle. I even went to a dinner party on Saturday night and someone commented on my beautiful bracelet.
Using this hack, I now feel secure wearing the UP with anything, from a t-shirt to a holiday dress. Next experiment? Braided leather :)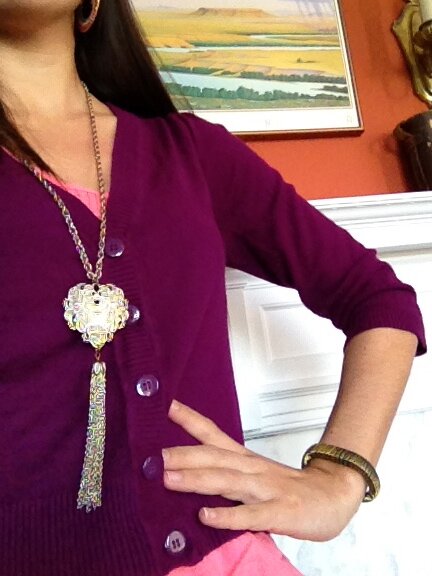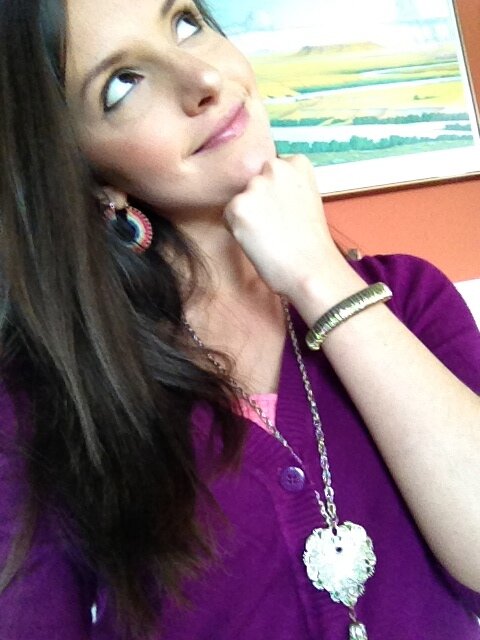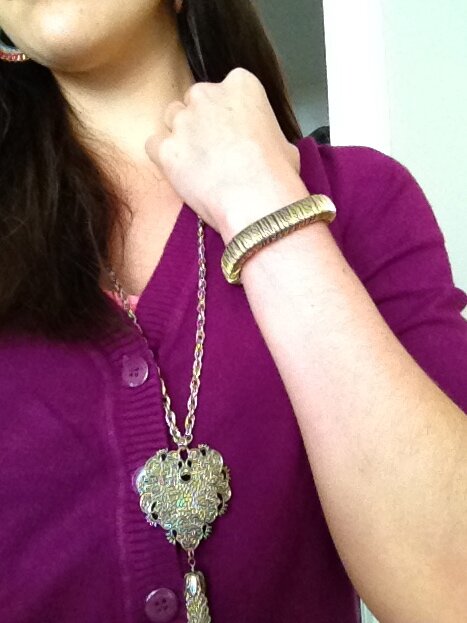 ---
---
You might also like
---