---
5 Creative Ideas For Your Holiday Photos
Posted In: Living | Posted By: Brit
We all love the annual holiday family photo, don't we? It's a wonderful way to keep up with close friends and family. This year, instead of sending a traditional photo, why don't you use props to jazz up your shoot? The pictures below were taken last season as part of an engagement session for me and my (then) fiancé, Dave, but the ideas can be re-purposed by anyone, no matter an individual, couple, or family.
Send a Message. Create your own strand of words or numbers. I purchased a few feet of leather cord and some wooden numbers (though you can also buy letters). After spray painting the wood a metallic gold, I used my hot glue gun to adhere them to the cord. Be sure to use a tape measure so that your spacing is precise throughout. Too much work? You can also hold up printed signs or buy pre-cut wooden words to hold, like the "Dream Laugh Love" below.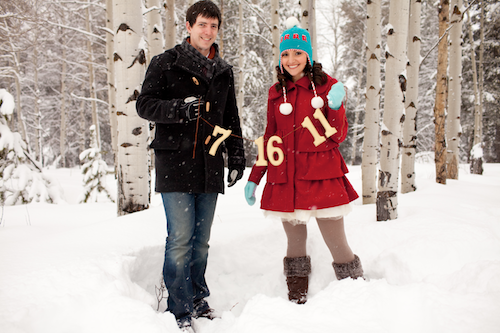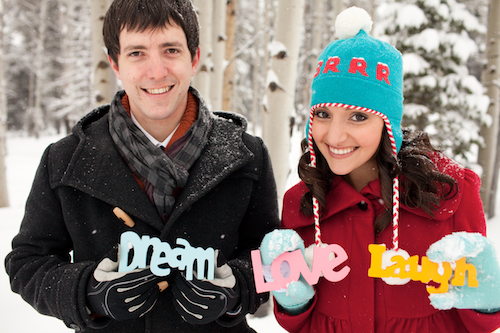 Make Emoticon Snowballs. Perfect for a digital holiday photo card, buy these push pins and make smiley faces out of snowballs. (Note: I can't, for the life of me, find these online. They were originally purchased at Michael's. You can also make your own using regular black pins.) Your fellow tech-obsessed friends will love them.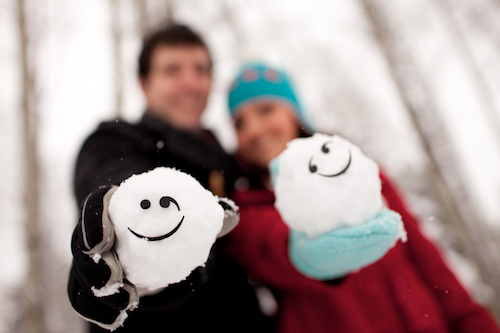 Wrap Yourself In Lights. Get a strand of colored Christmas lights and wrap yourselves up in it. These were our favorite photos from the bunch - they are so colorful and fun! You can also take indoor photos with them plugged in for a more vibrant experience.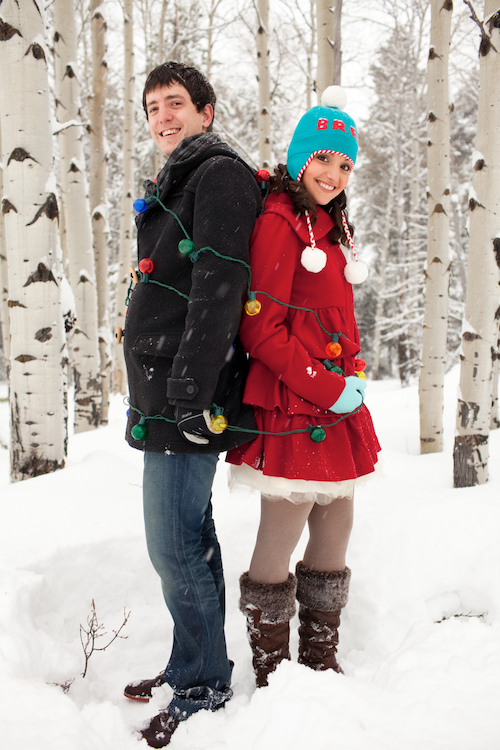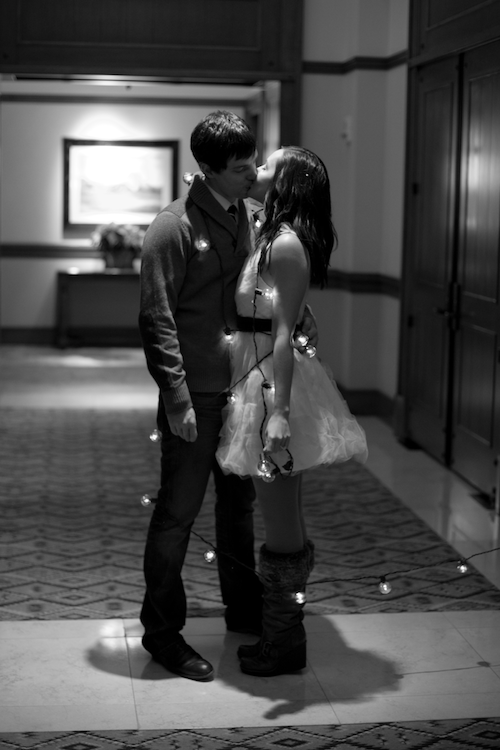 Focus On Your Outfit. Buy creative hats, scarves and mittens to add some originality and delight to your photos.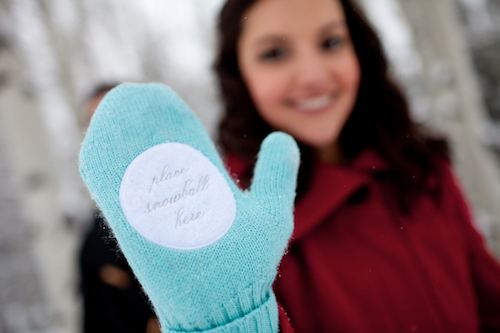 Move! Don't just stand around - throw snowballs, dance, jump (my personal favorite), or walk around to create movement and a more naturally happy look in your photos.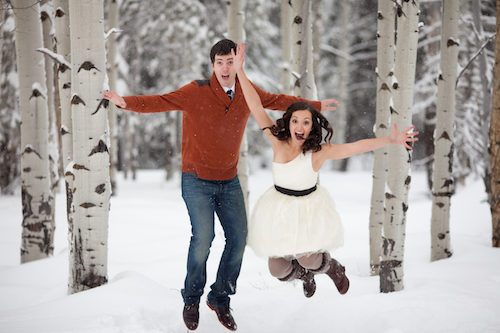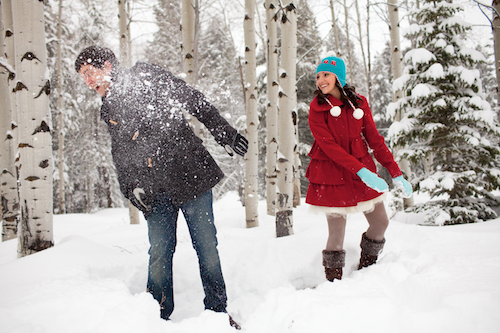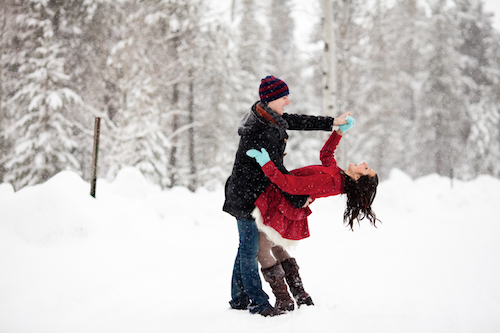 Have more ideas? Want to share your creative photos? Send them my way!
---
---
You might also like
---