---
A Waterproof Notepad To Capture Creativity In The Shower
Posted In: Living | Posted By: Brit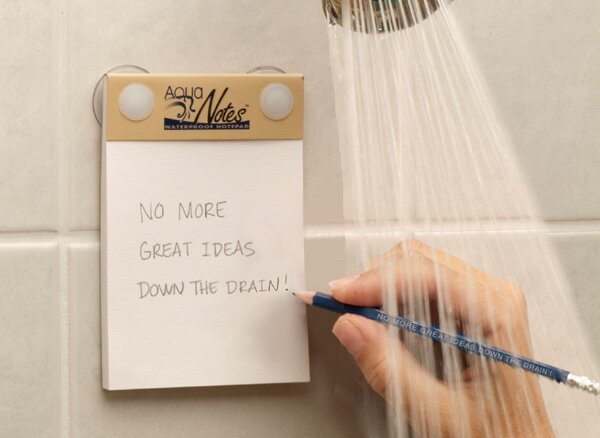 The shower. Not only is it great for busting out your favorite tunes and cleaning off the bod, but it's also been known to be one of the few places where creative people can truly disconnect and spark new ideas. The one major problem? Remembering what those ideas were once you are clean and dry.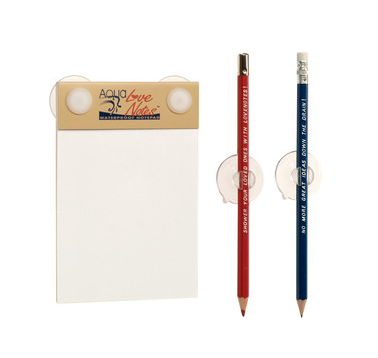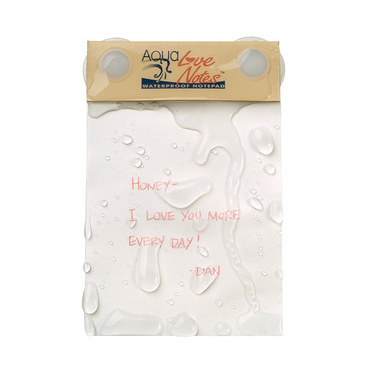 That's why we are obsessing over AquaNotes, a (seemingly magical) waterproof notepad that will change the way you rub-a-dub-dub. Each pad comes with forty sheets of paper, suction cups, and a water resistant pencil made from cedar wood. It is even durable while completely submerged under water.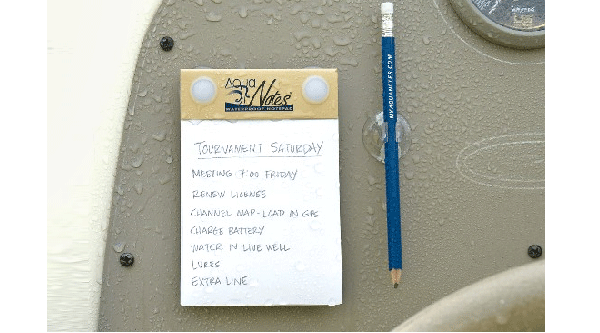 The classic notepad starts at $7.00, or you can purchase the special Aqua LoveNotes notepad -- which comes with an additional colored pencil so that you can write "steamy" notes back and forth -- for $7.50. There's also a 5-pack for $30.00. If you're an Amazon Prime member, you can get a pad for $13.00. Even better, if you are a Fab.com member, you can grab these even cheaper for the next two days only - prices start at $5.50 + free shipping. Hurry up and grab them while you can!
In what other places do you spark creative ideas? Let us know in the comments below.
---
---
You might also like
---