---
Super Simple Valentine's Day Bunting
Posted In: Living | Posted By: Anj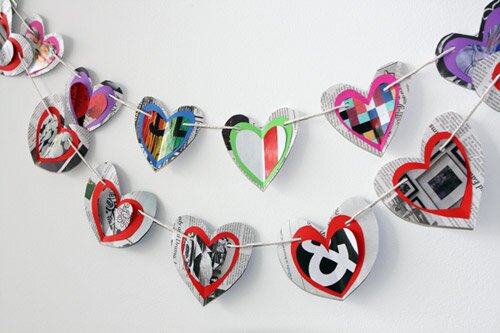 Bunting is all over the place, and it has been ever since crafters, party planners and artists realized just how whimsical it can be, whether its a pom pom extravaganza, a base for a Confetti System style decoration, or simply construction paper, staples and string. Our take on bunting is perfect for Valentine's Day, and will have you tapping into your summer camp skills like what.
Materials:
- string (any kind will do)
- glue stick or double stick tape
- scissors
- hole puncher
- newspaper
- old catalogs or magazines
- colorful paper (origami or construction paper)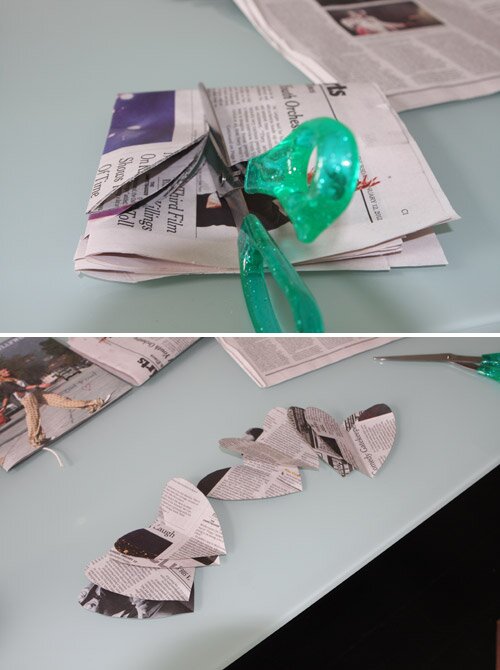 First, fold up a piece of newspaper two, four or eight times depending on the size you want your hearts. Cut a half heart along the folded side. For us, this yielded 8 hearts.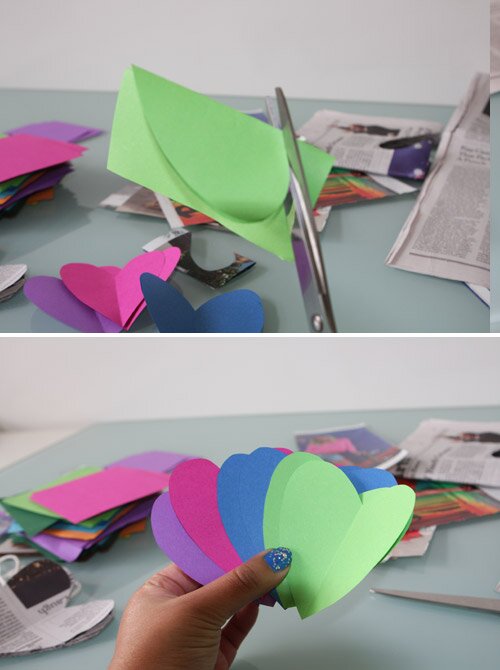 Repeat with folded origami or construction paper, so that the colored paper hearts are slightly smaller than the newspaper ones.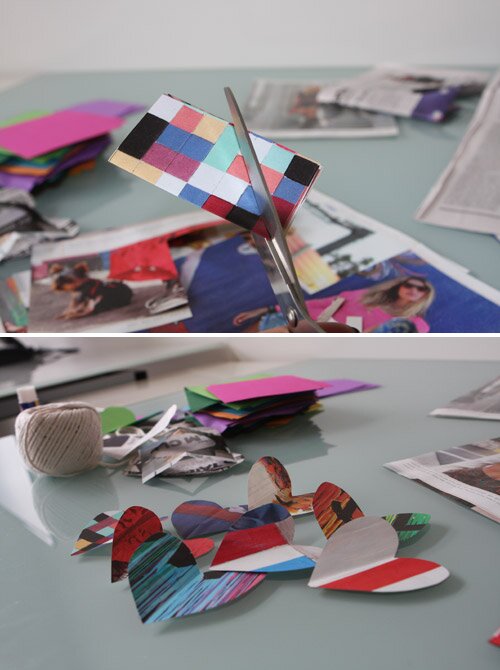 And repeat again with catalogs or magazines. We used Free People for this batch. These should be slightly smaller than your origami paper hearts.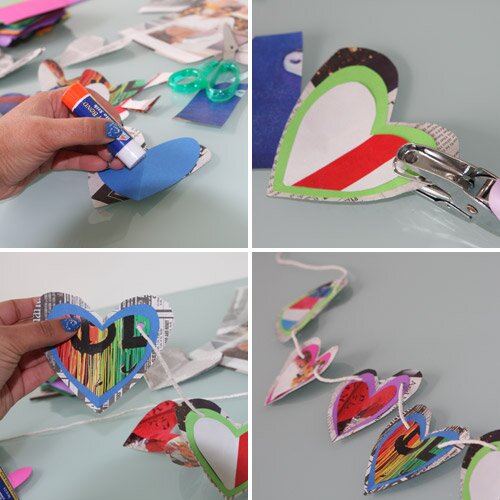 Glue the origami paper heart to the newspaper, and the catalog heart to the origami paper. Hole punch at the top corner of each heart (you can go through one layer or all three, totally up to you - if you just go through one, you might want to fluff the corners of the layered hearts to create a little dimension). String them together, and voila. Repeat 2 or 3 times for a bunting bonanza! ;)
Tape or pin them to the wall, and you've got a festive bit of bunting for Valentine's Day!
---
---
You might also like
---