---
The Ultimate DIY Accessory Organizer
Posted In: Living | Posted By: Sada
Sada Lewis is a professional photographer and DIY expert. Check out more of her projects on her personal blog, Casa de Lewis and her photography website, Sada Lewis Photography.
It's the beginning of 2012 and we are all trying to get organized, right? One of my biggest organization challenges is finding a way to store all of my accessories - earrings, sunglasses, scarves, etc - in a creative way so that I can browse, wear, and re-hang them all without much work. I've just found a method that I think will work, and am here to share the easy solution with you as well. It's an easy and stylish way to ramp up your organization for the new year. Here is what you will need: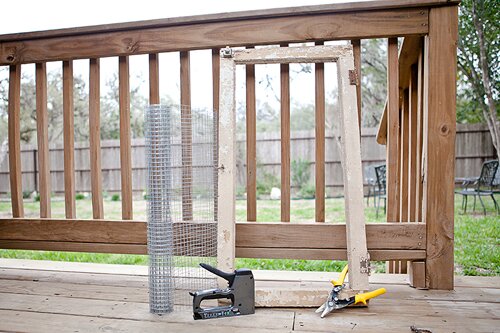 - Any frame
- Chicken wire 1" ($12)
- Staple gun ($20)
- Wire cutters ($7)

I found this great old window frame for $10 at an antique store, but you can use any type of empty frame. You could even paint it a fun color or distress it to give it some character. I picked up a 2' x 5' piece of chicken wire (also called poultry fence) at Home Depot on my way home.
I laid my frame down and lined up the chicken wire to the back of the frame. I then trimmed the chicken wire to line up with the back of the frame.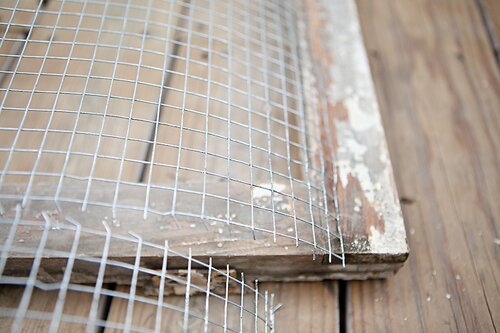 After the chicken wire was trimmed to size, I just took my staple gun and started stapling away! I love my staple gun!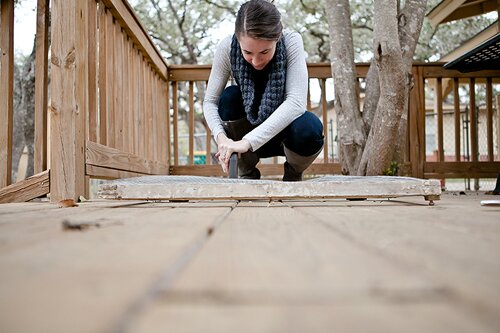 And that's it! A cheap project that will take you about 20 minutes to complete. You can use your new board in your office to pin up important notes and cards OR you can use it to organize your favorite accessories.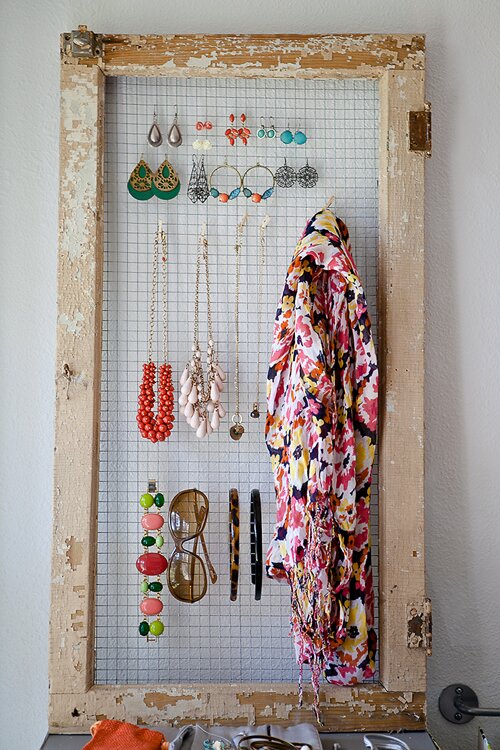 Hope this helps you to get organized in the new year! What other organization tips do you have? Share them in the comments below.
---
---
You might also like
---