---
Use Electrical Tape To Make Candy Cane Cups
Posted In: Living | Posted By: Brit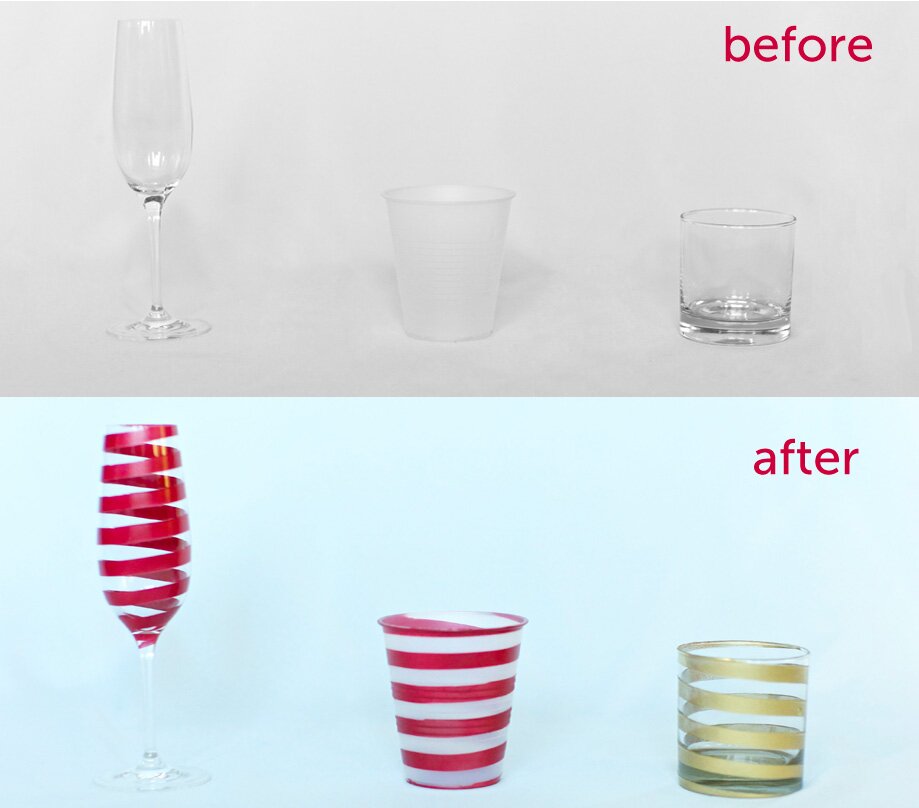 Hosting guests this holiday season? Here's an easy way to dress up your drinks in minutes. And, all it takes is some spray paint and electrical tape. The result? Candy cane-esque stemware that is sure to leave an impression.
Materials
- Stemware of your choice - you can use anything from plastic cups to champagne glasses
- Electrical tape - thinner is better, but any kind works
- Spray paint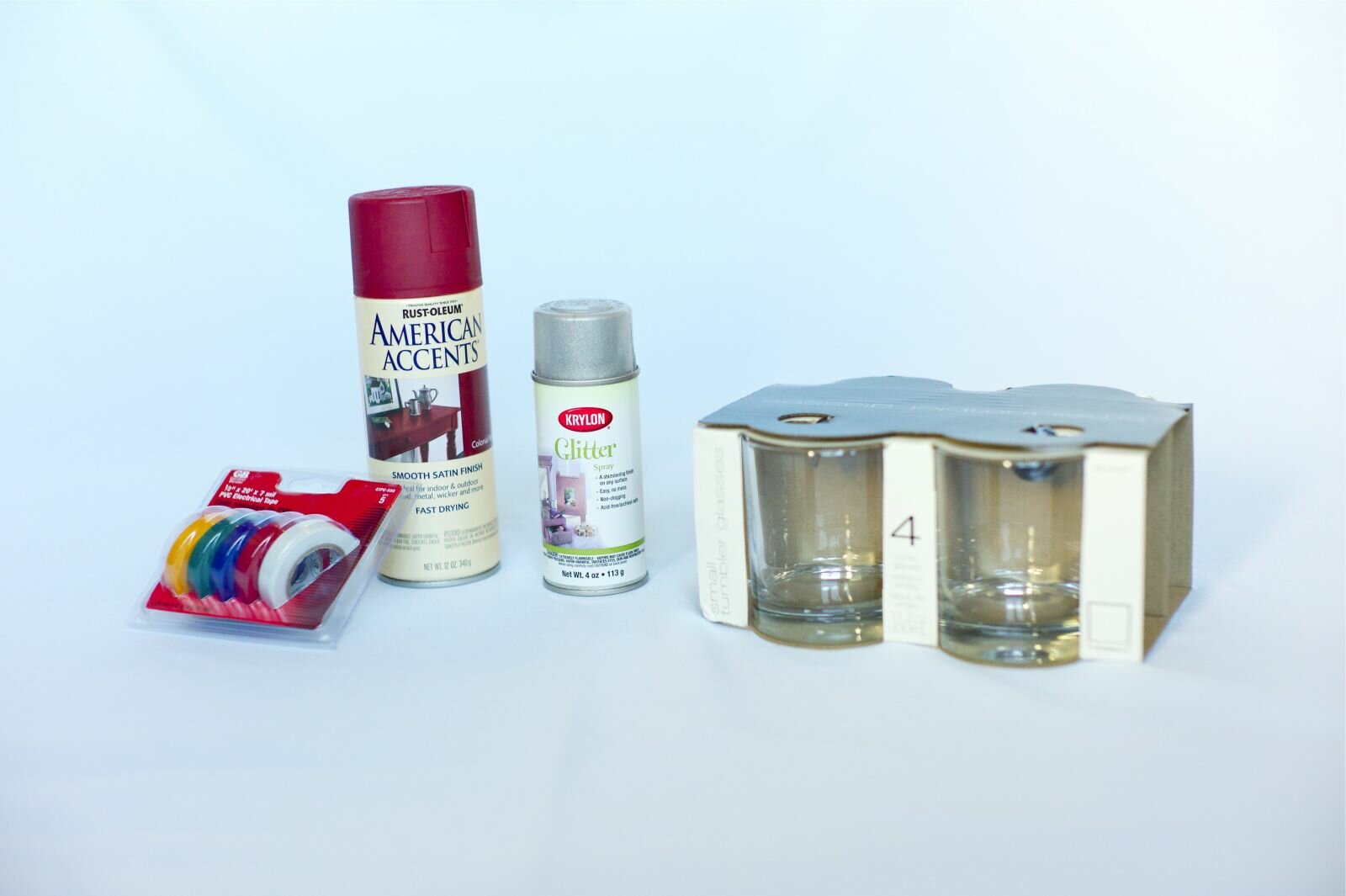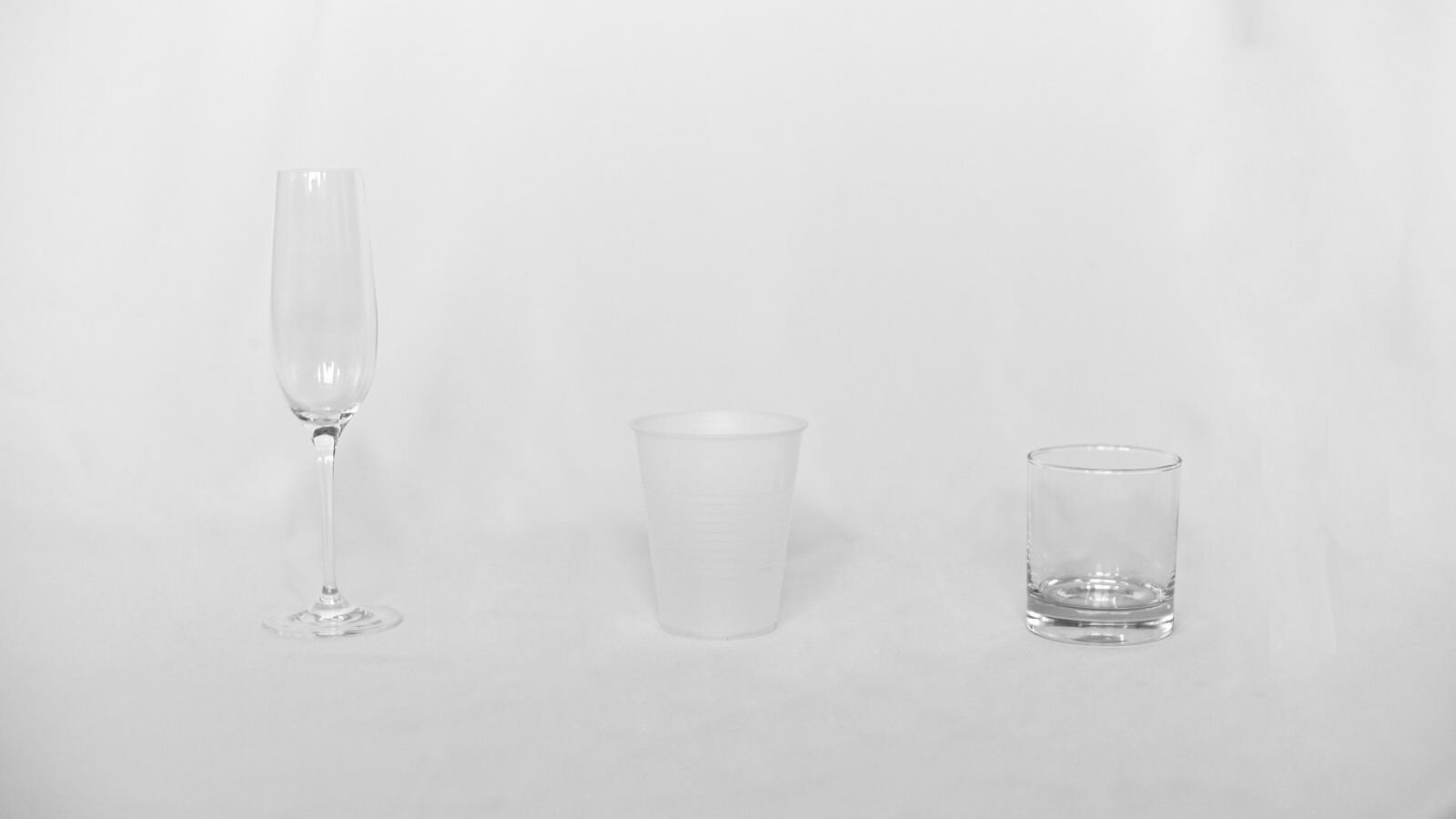 Instructions
It's as easy as it looks. Just use your electrical tape to wrap your glass in a spiral pattern, starting from the bottom and finishing up top. Leave enough space in between each line as the tape is thick to ensure symmetry. If painting wine or champagne glasses, wrap the entire stem as well.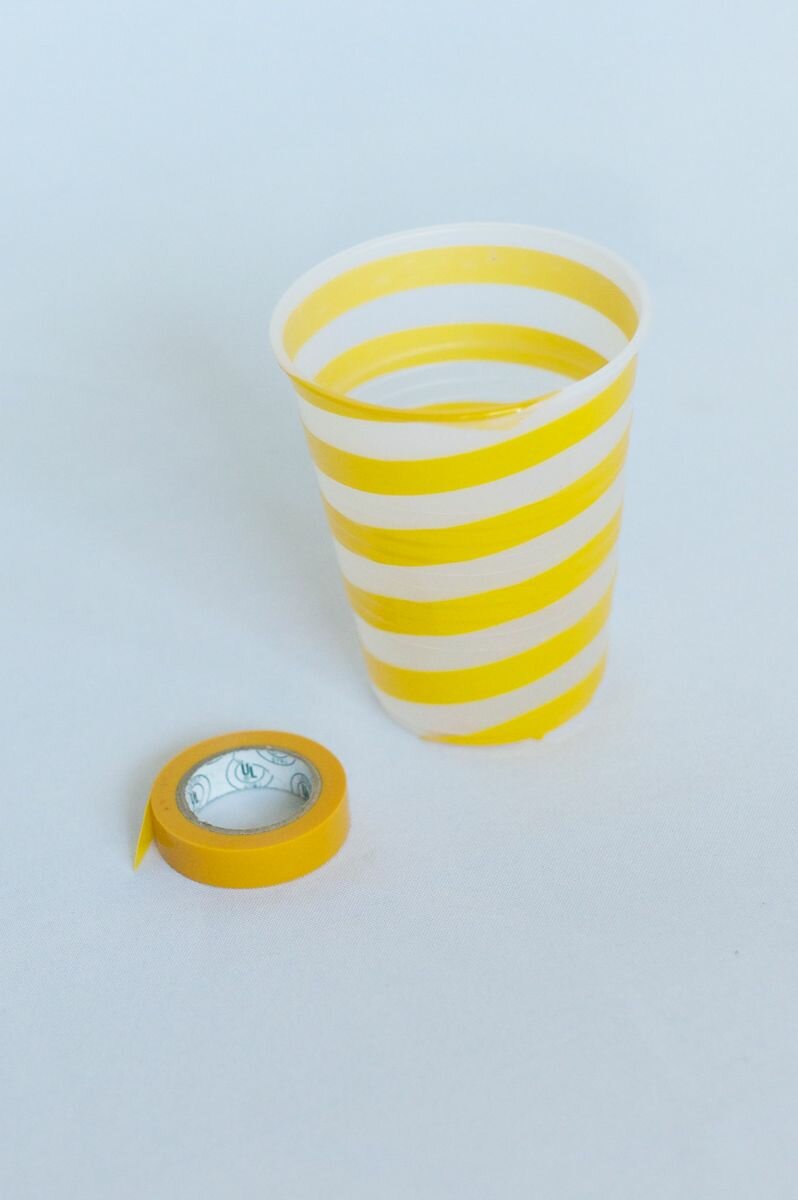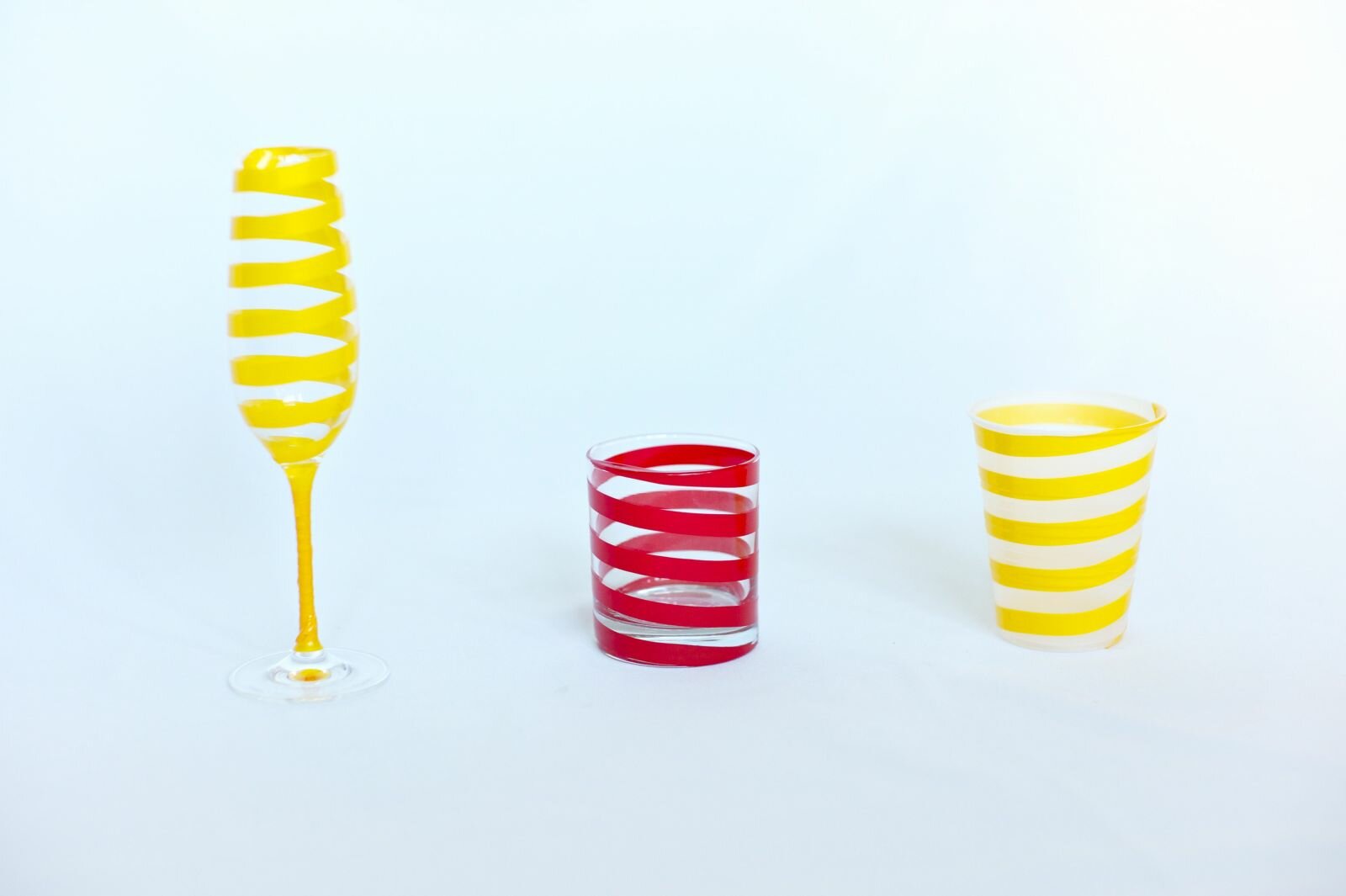 Once wrapped, place on the ground outside or on newspaper and spray paint, holding the can six inches away. You'll probably want to do two coats to ensure a bold color. For wine or champagne glasses, be extra careful not to spray the bottom - the wrapped stem helps to avoid this.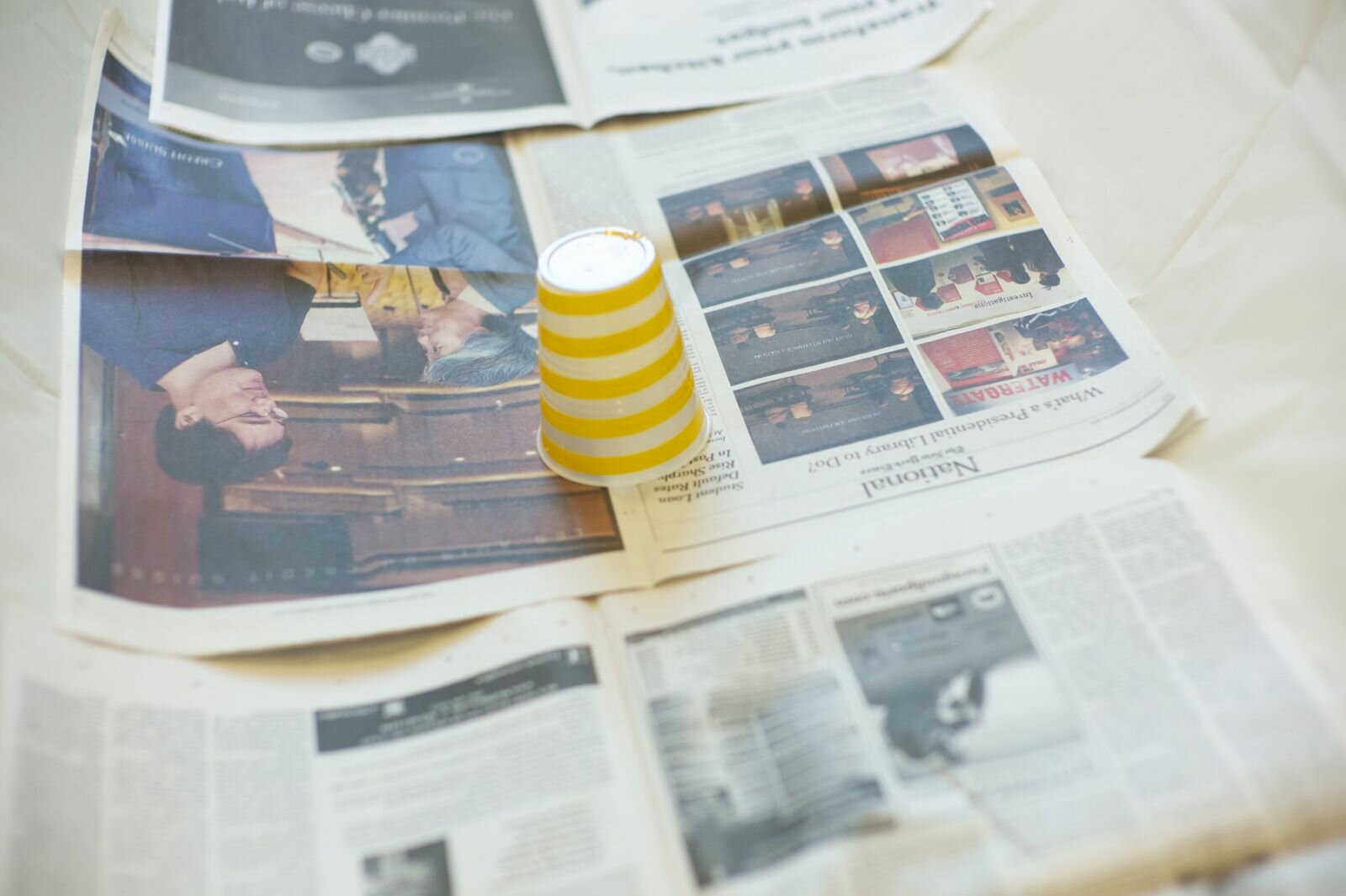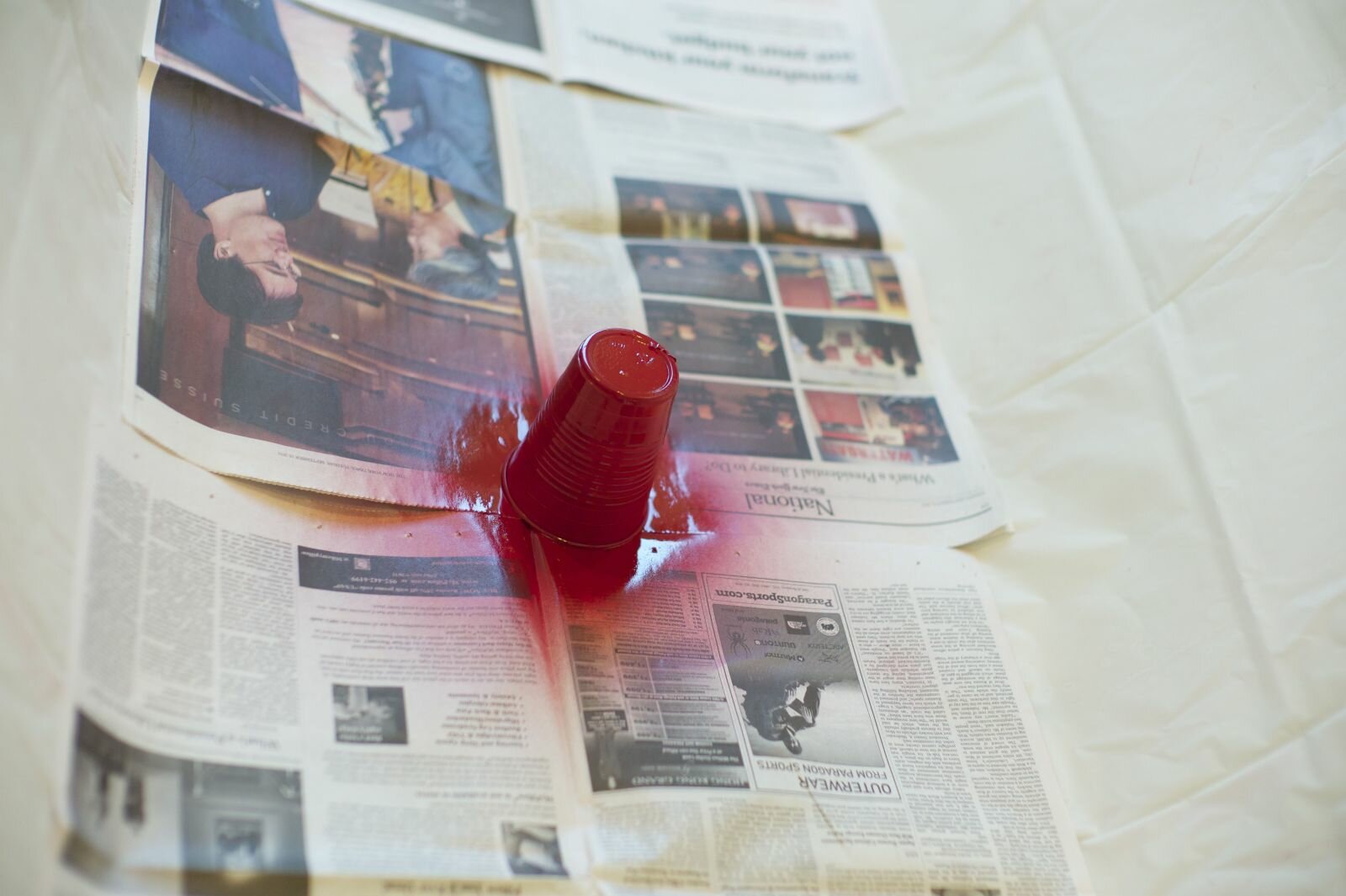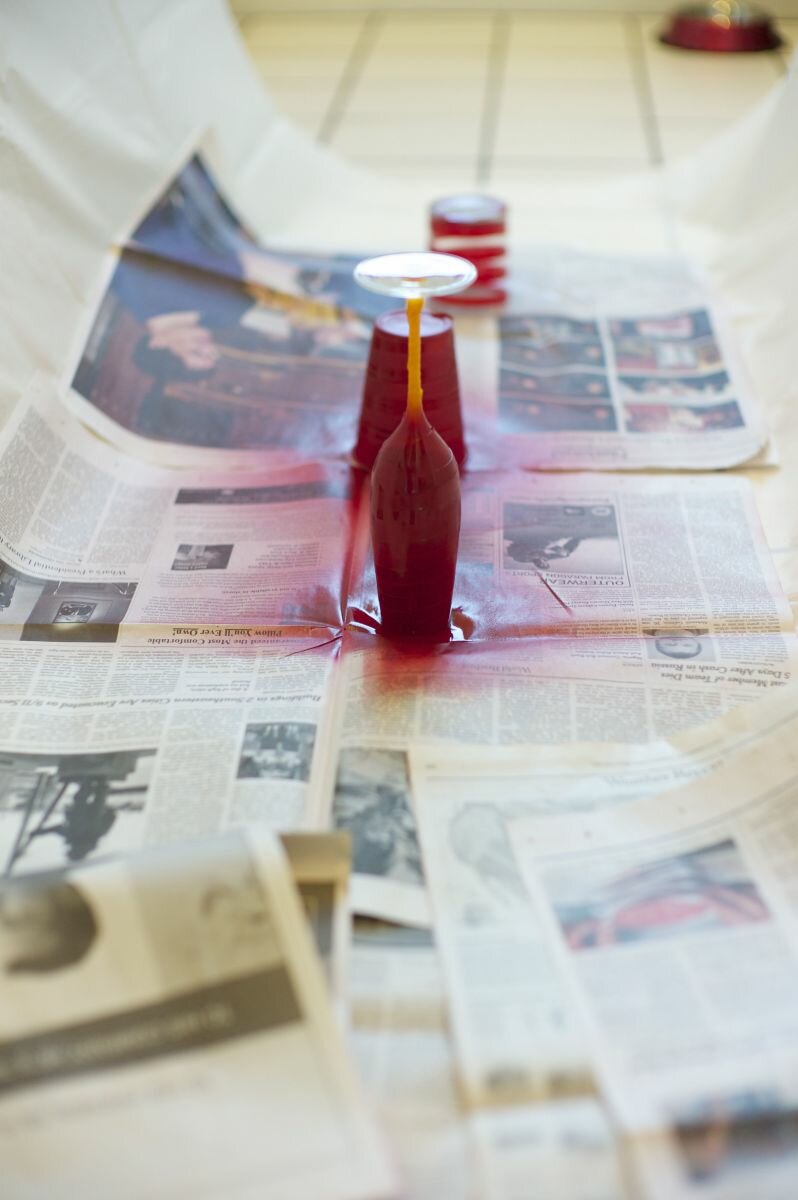 Wait to dry, unwrap the tape, and you're done! Now just fill with something tasty and serve with joy.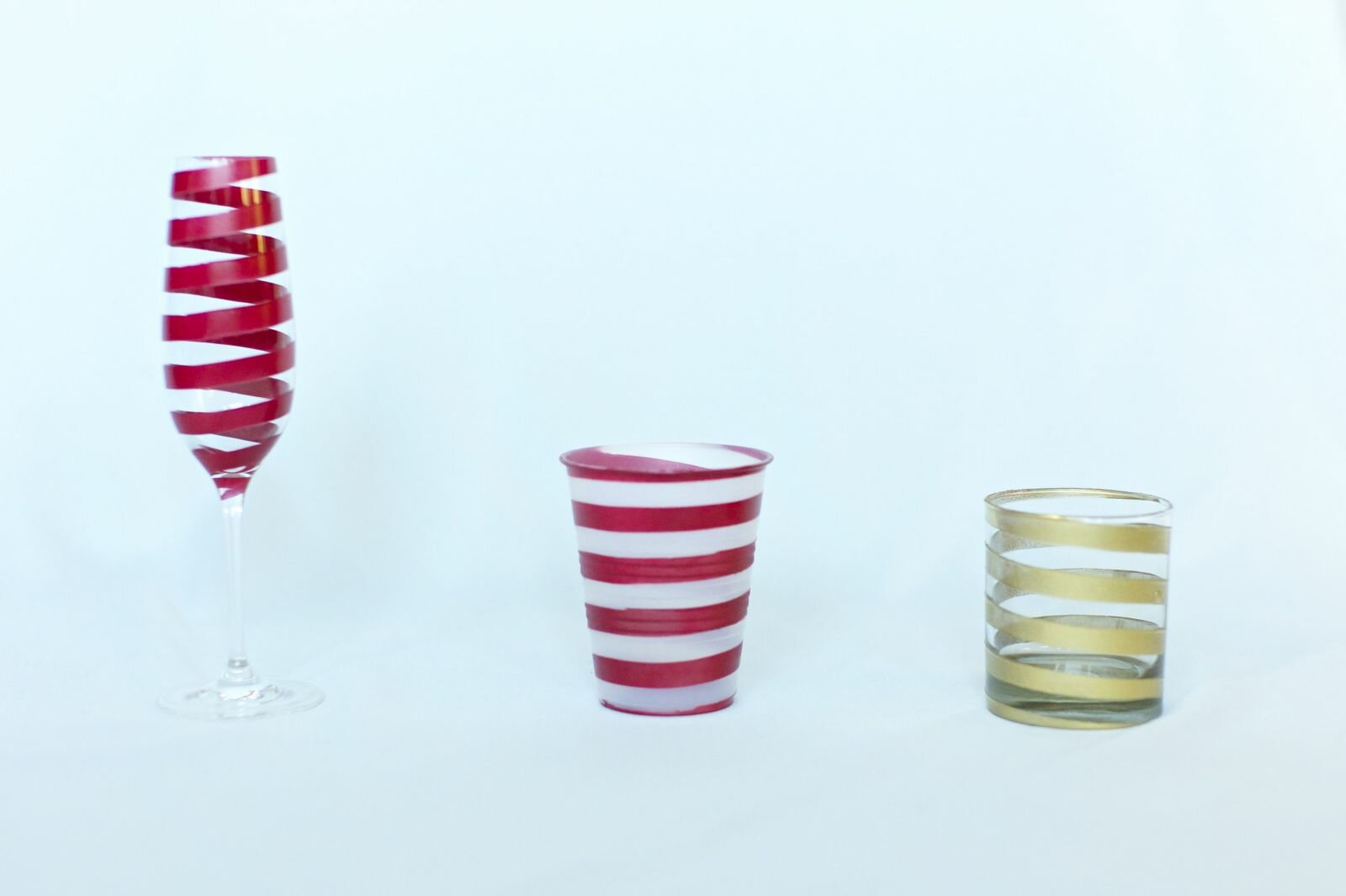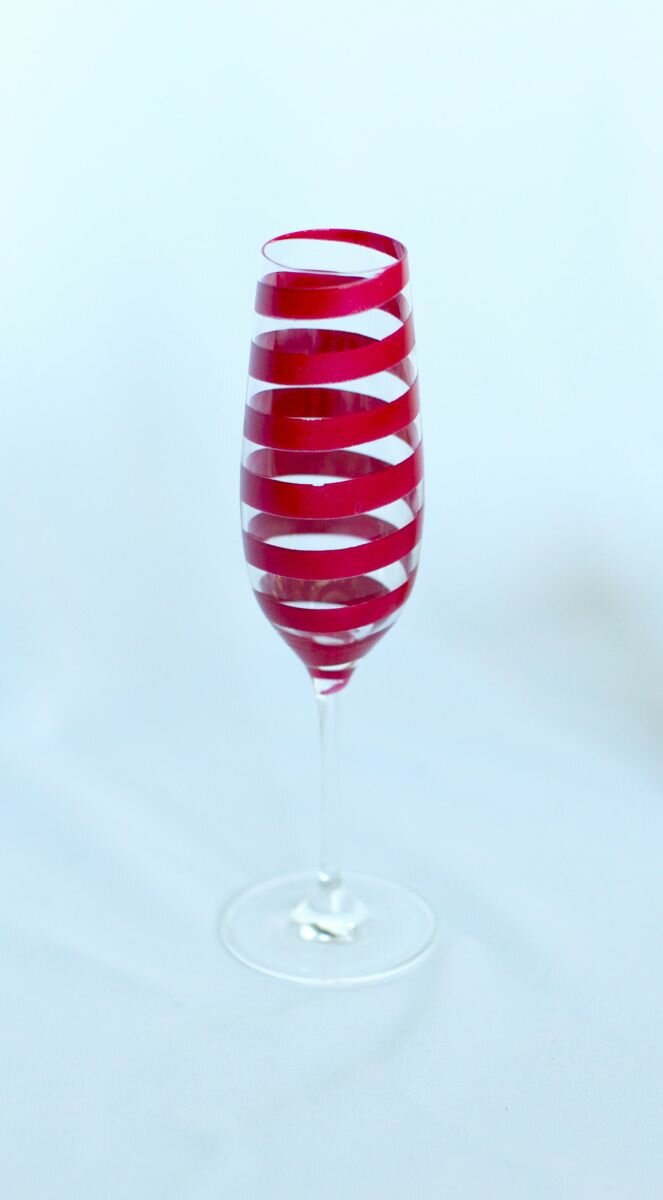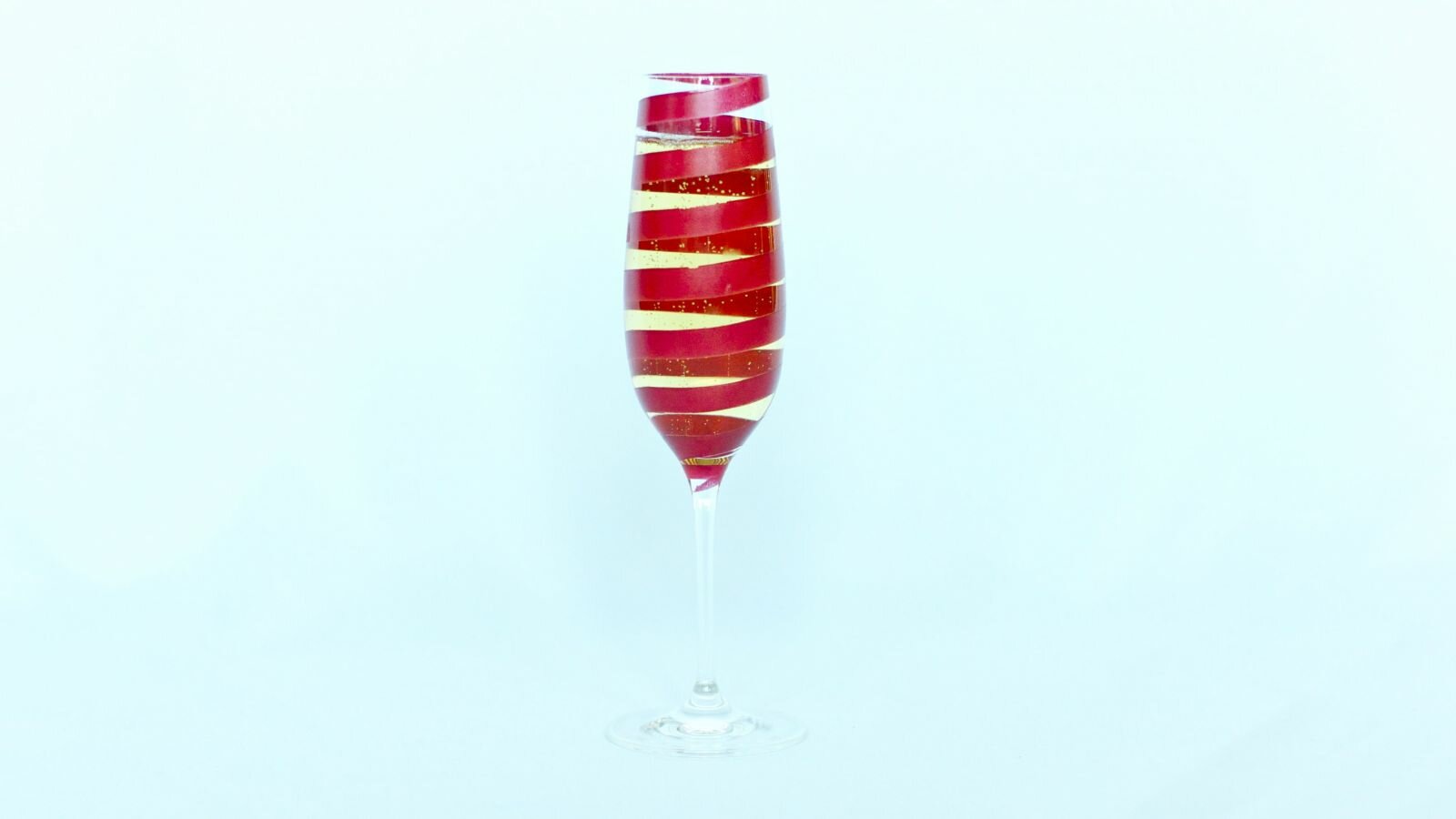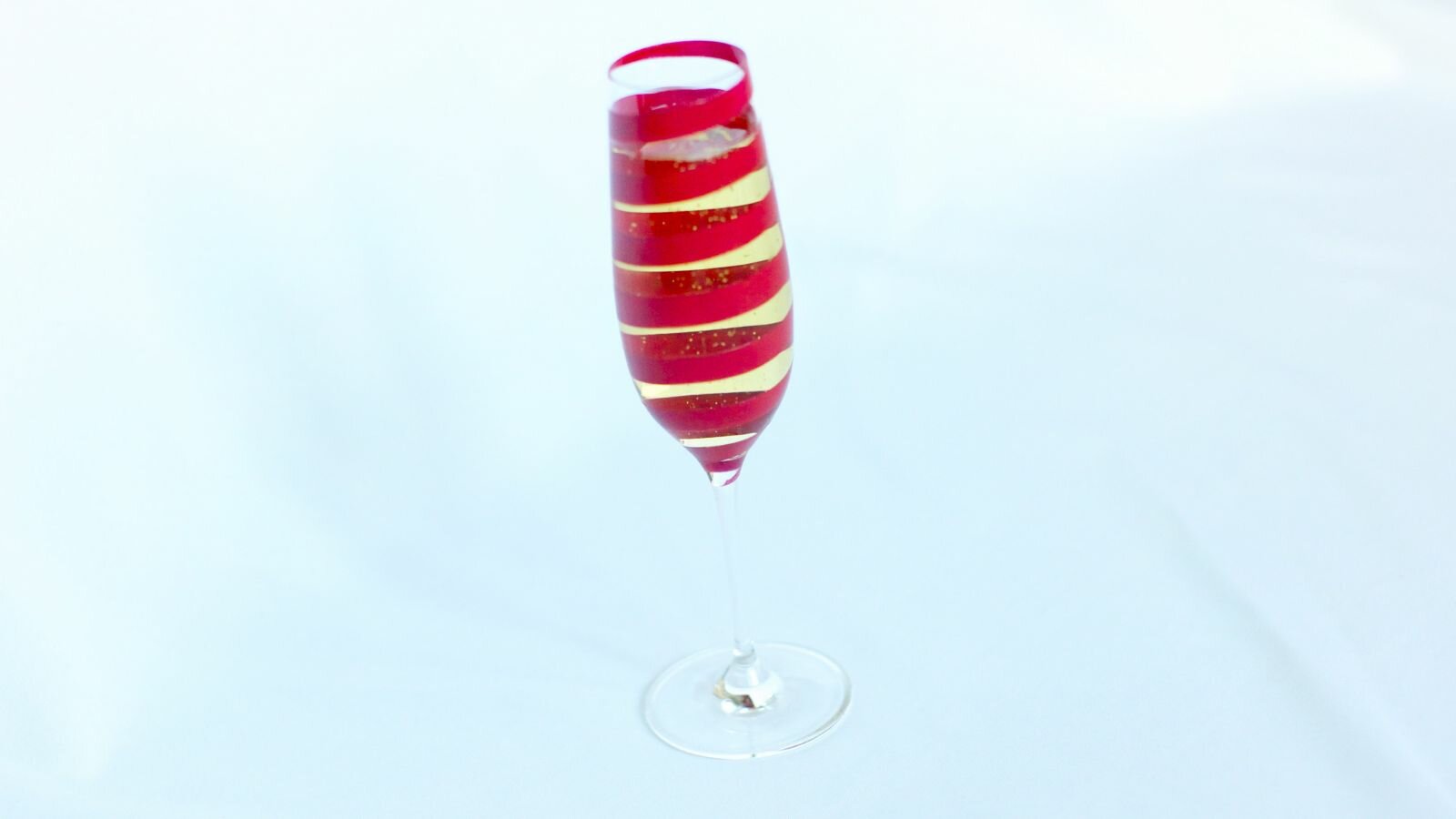 ---
---
You might also like
---