---
Use Binder Clips As Accessory Organizers
Posted In: Style | Posted By: Brit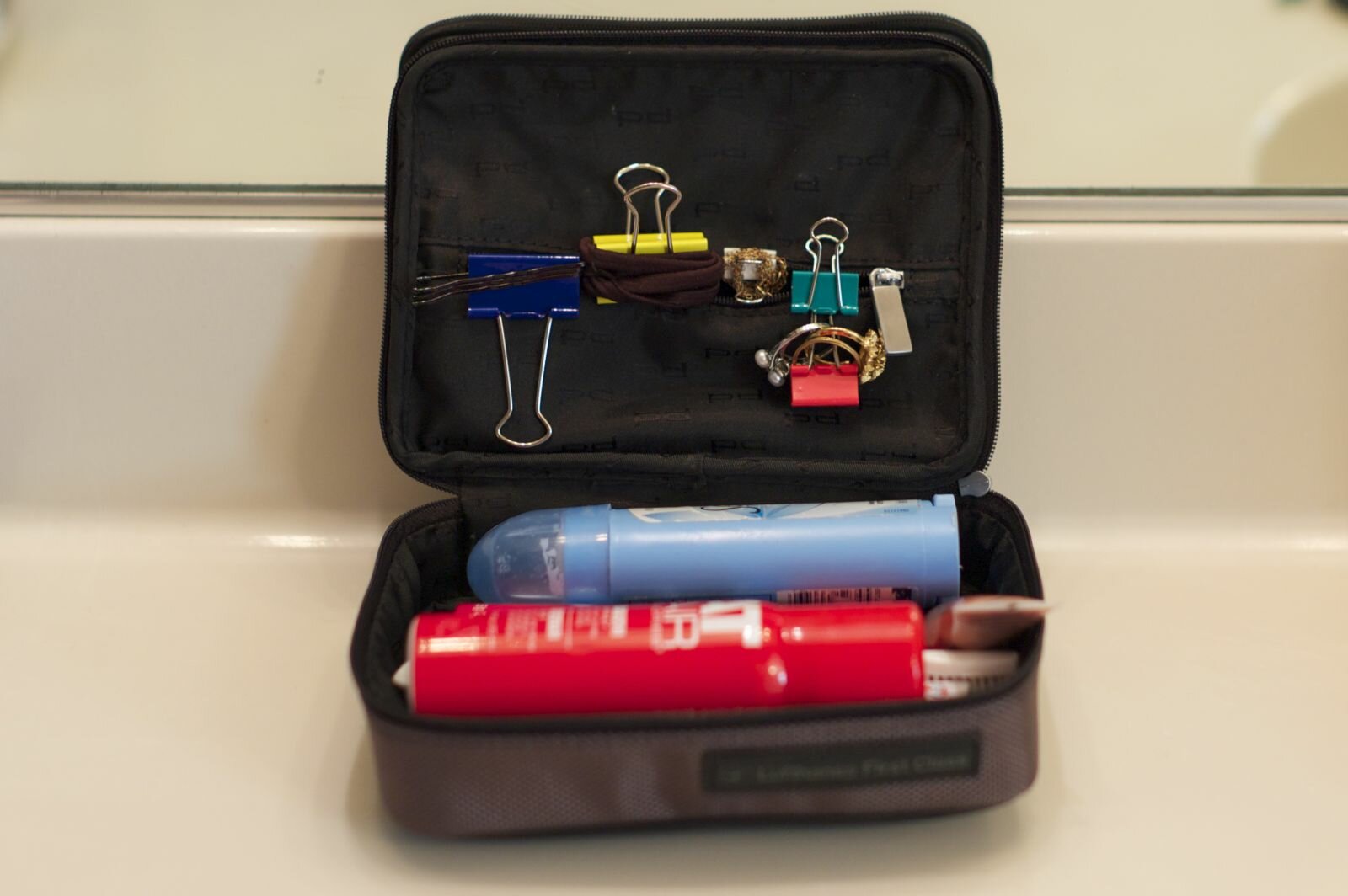 I travel quite a bit and am always annoyed at how hard it is to keep my small accessories organized and untangled. So today, I experimented with a set of binder clips and found that they are so amazingly useful at keeping things uncluttered.

Try it for yourself. First, if you don't already have some, buy these multi-size binder clips ($4). I found that different sized clips were useful for different accessories.

Instructions:

Hairbands: If you're like me, you typically toss a few of these in your make-up bag, which makes them tough to find and leaves them open to get dirty if something explodes inside the bag. With a large binder clip, just loop your bands around once or twice, and you're set.

Bobby Pins: These are probably the hardest to keep together. I've tried several tactics before, but nothing was easier than just sliding them onto a clip.

Chain Necklaces: THE MOST ANNOYING THINGS TO UNTANGLE. (Who is with me!?) I've sacrificed many a necklace to the garbage can that were too tough to untangle. Never again! Just drop your necklace through the top of the binder clip and wrap until it's taut. I tucked the charm back into the clip to hold it all together at the end.

Rings: Create a ring holder using two clips. Just drop them onto the neck of one binder clip, then secure the other side with a different clip.

Clip them onto your make-up or accessory bag and you're done! Organization rules.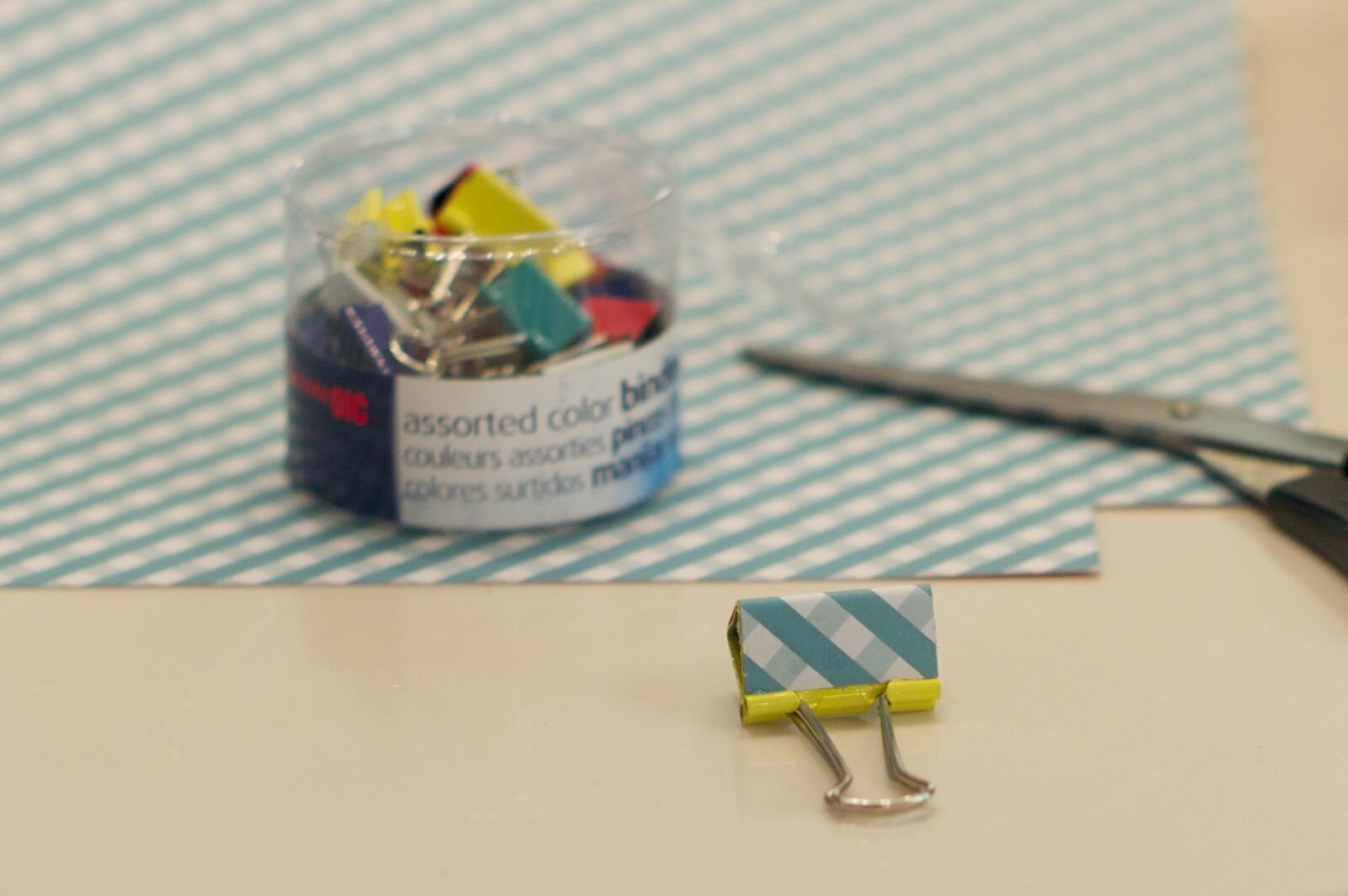 Want more? If you're feeling crafty, you can even "dress up" your binder clips with fabric, ribbon or decorative paper. Just cut to the size of the clip and glue down. Be sure to use a glue that can adhere well to plastic or metal. Great for teachers or those that often use binder clips around the office.
---
---
You might also like
---