---
Google TV 2.0. More Innovation For Your Television.
Posted In: Tech | Posted By: Brit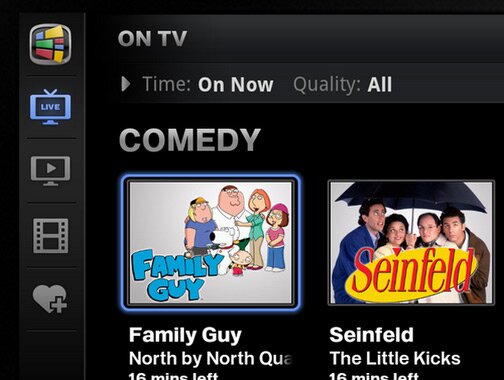 Having once produced sweat, blood, and tears to launch Google TV, I'm so excited to see the team continuing to improve the product in a very big way. The next version of the Google TV software is launching, and it looks very exciting.

The update includes a completely revamped interface as well as Android Market, which will let you download and use the same types of apps you have on your phone, on your TV.

Personal bias aside, I use Google TV each and every day and my favorite things about it are:
Searching for channels or shows by name instead of using the guide (I actually NEVER use the guide these days).
Watching TV I missed and forgot to record by using sites like Amazon Instant Video.
Watching streaming music videos on YouTube and VEVO in the background while I work on my computer.
Watching video podcasts like TED Talks and Tekzilla to get inspired and catch up on news and global issues.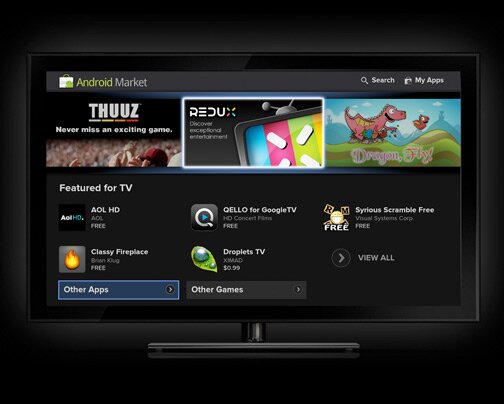 The new update will only make those experiences even better. And, the ability to add and use apps from Android Market opens the TV up to all kinds of new opportunities. For example, using the AllRecipes app, you can get recipes, photos and reviews from the comfort of your couch. I, for one, have been dreaming about the day that I can do things like Skype with friends from London from my TV, play Scrabble with my mom from Texas on my TV, and even turn my TV into a digital fireplace for a better living room ambiance (that one is an app at launch called Classy Fireplace - win!). Those dreams are now a reality, as developers and brands are empowered to build and market those types of TV apps. I can't wait to see what they come up with.

You can get the full download on what's new with Google TV .
---
---
You might also like
---