---
ABCDE: Almond Cream of Broccoli
Posted In: Food | Posted By: Anj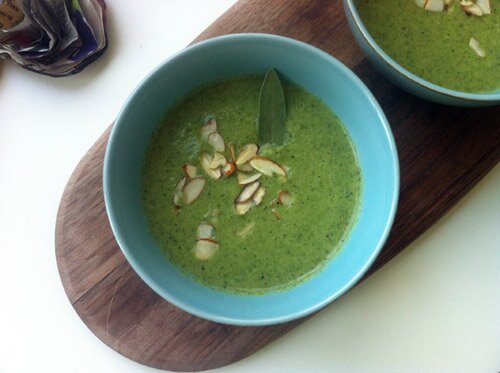 You didn't think we'd have you salivating over a dozen healthy soups without throwing our own into the mix, did you? Presenting a ridiculously simple and healthy soup that fits deliciously into our ABCDE diet with help from a couple fresh herbs and spices.
Ingredients:
- 3 heads of broccoli, chopped
- 2 cups of unsweetened almond milk (regular is often sweetened)
- 2 cups of water
- 1 tbsp olive oil
- 4 garlic cloves, minced
- 1 tsp fresh sage, chopped
- 2 tsp sliced almonds
- salt and pepper to taste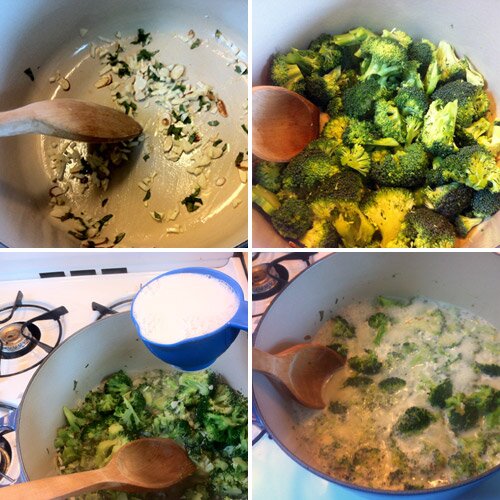 First, heat olive oil in a dutch oven or large pot on medium for a couple minutes. Add garlic, sage, and 1 tsp sliced almonds. Saute for 2 minutes. Add 2 heads of chopped broccoli to the mix and two cups of water. Cover and cook for 10 minutes.

Add two cups of almond milk, and continue to cook on medium heat for 5 minutes. While this is cooking, saute your 3rd head of broccoli in a saute pan. This part is optional. You can definitely throw all the broccoli into the soup mix, but we like the taste of slightly crispy broccoli for a little flavor variety. Once this batch of broccoli is cooked to your liking, add to the soup pot.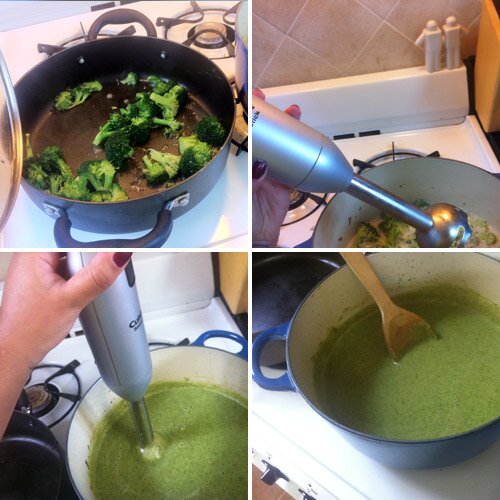 Blend everything together using an immersion blender (we love our Cuisinart Smart Stick), a food processor in batches, or a blender in batches.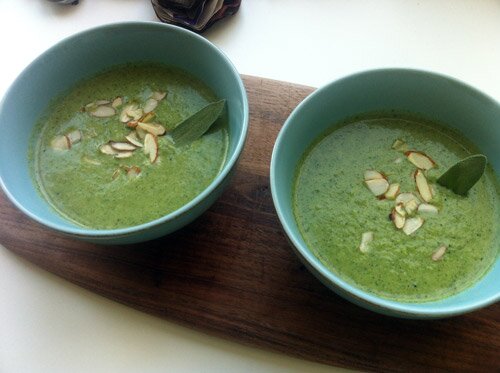 Top with sliced almonds and a leaf of fresh sage and serve! 

How are you getting creative in the kitchen with the ABCDE diet? Share your recipes with us on  or send an email to .
---
---
You might also like
---