---
Behold The Magic of Egg Muffins
Posted In: Food | Posted By: Brit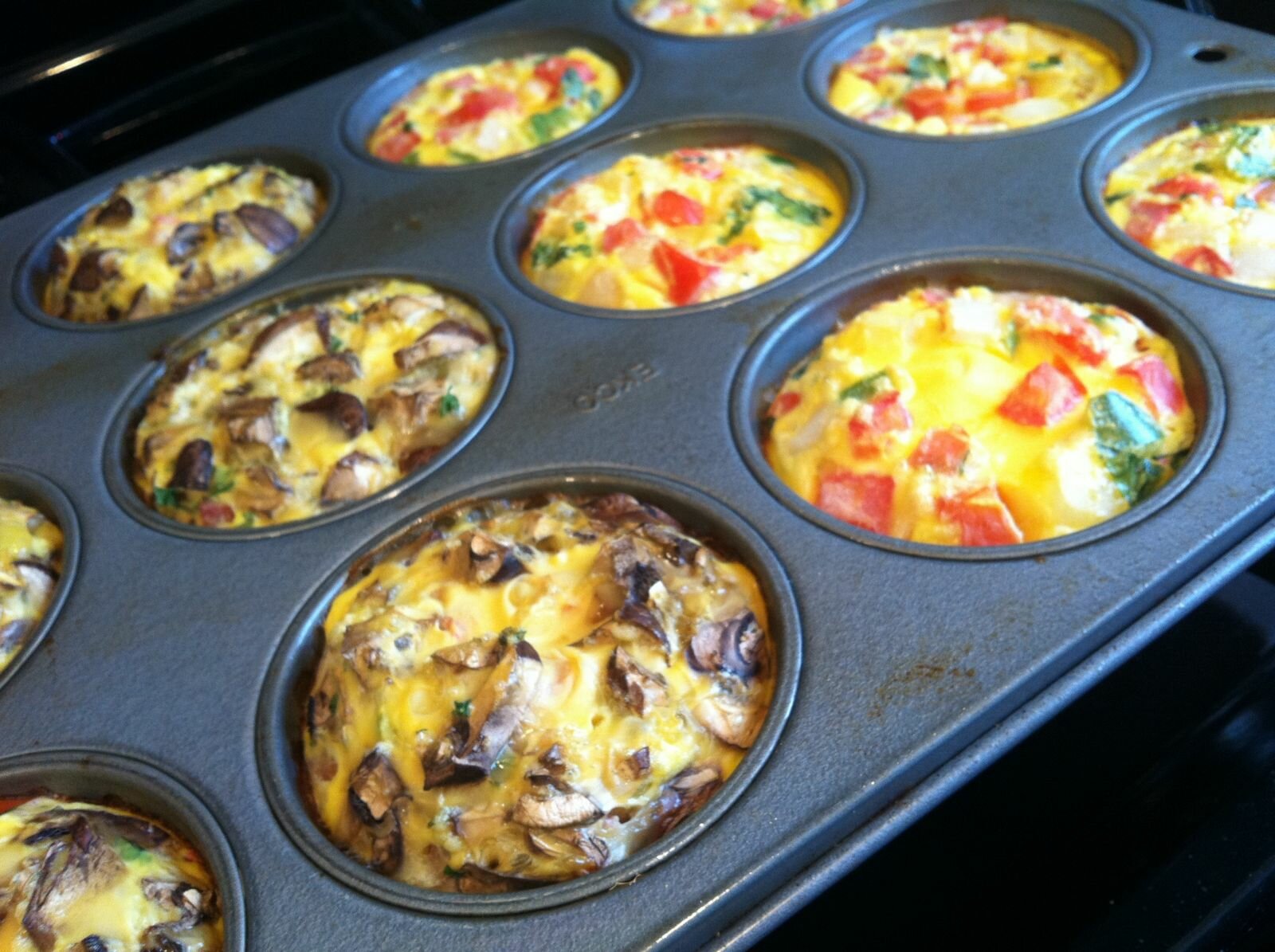 Let me just put it out there: I'm a "grab-and-go" fan when it comes to breakfast. For the past few months, I've been microwaving egg beaters and usually adding salsa on top. If I was in a hurry to get out the door, I'd sometimes even put the eggs in a plastic cup, grab a plastic fork, and head out the door.
Yep, that's been my breakfast, every day. But today, I realized that I could save even more time in my mornings (including less clean-up time) by making EGG MUFFINS. I really can't believe I hadn't made these before - they are so easy!

Materials:
- Eggs or egg beaters (I used beaters for even more simplicity)
- Muffin/cupcake pan
- Veggies/mix-ins of your choice

Instructions:
- Pour egg beaters (or beaten eggs) into greased muffin pan - fill 1/2 way
- Add toppings directly into eggs
- Bake for 375-degrees for 30 minutes

Once cooled, I just popped them into plastic bags so that I can grab them easily in the morning. Or, if you want them warmed up, just pop one or two in the microwave for 30-45 seconds. (Surprisingly, I didn't mind them cold vs. warm.)

I'm not an expert chef by any means, but if you're looking to save time in your day, here's a fool-proof way to do it.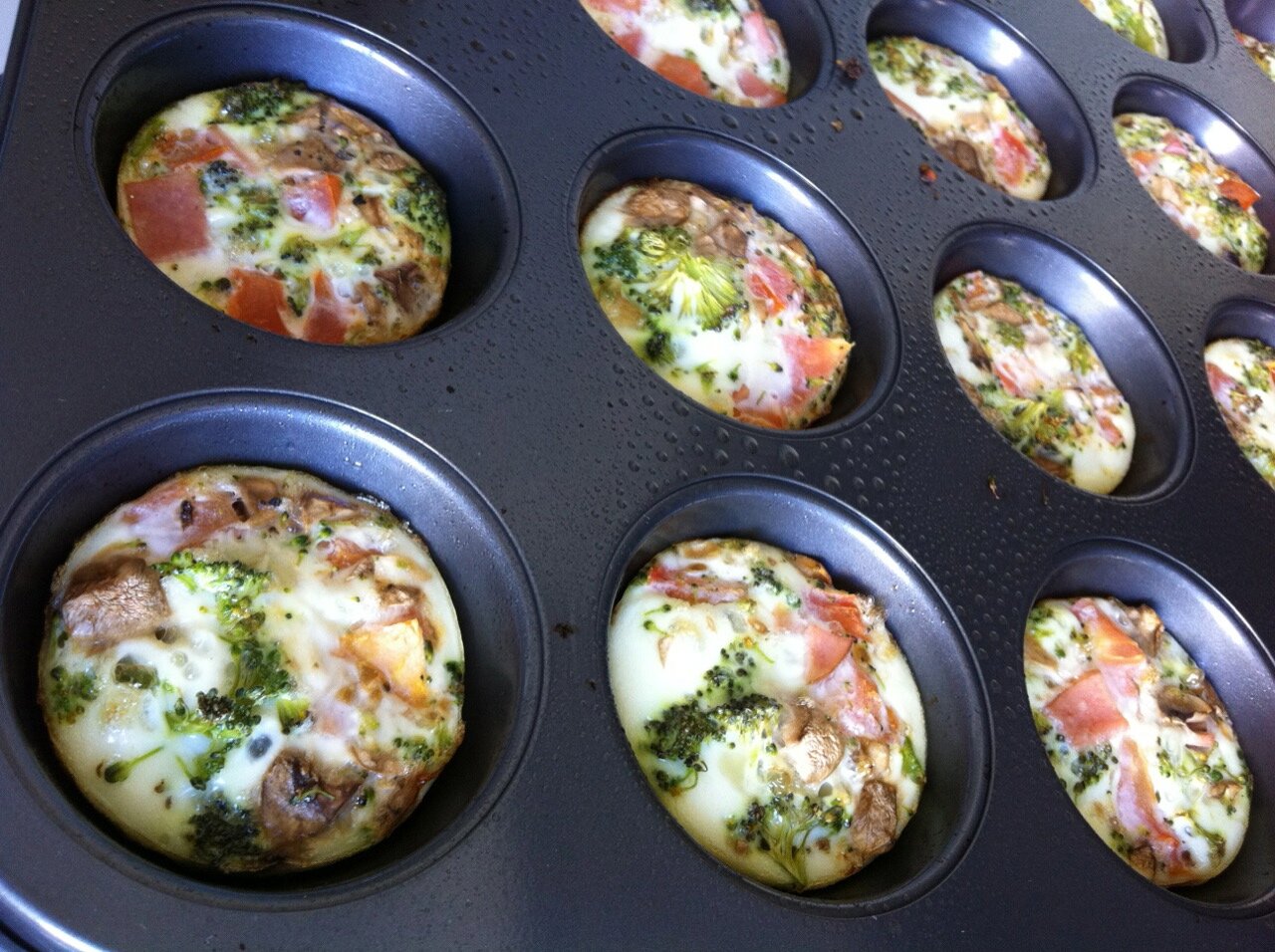 ---
---
You might also like
---