---
#BlackoutSOPA Blackberry Oreo Crumble
Posted In: Food | Posted By: Anj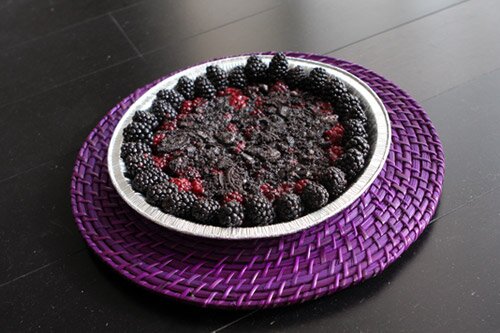 To show our solidarity with fellow websites, internet geeks, and free-knowledge-loving politicians, we created a #BlackoutSOPA Blackberry Oreo Crumble!
Before getting to the sweet stuff, a little more about SOPA and PIPA courtesy of : SOPA and PIPA would censor the web, potentially allowing the U.S. government to block sites using methods similar to those employed by China. 55 of America's most successful venture capitalists expressed concern that PIPA "would stifle investment in Internet services, throttle innovation, and hurt competitiveness" and over 200 entrepreneurs told Congress that PIPA and SOPA would "hurt economic growth and chill innovation." For more info, check out Google's , and take a second to .
Now for our crumble.
Ingredients:
- 1 box of oreos
- 1 stick of butter
- 2-3 boxes of blackberries
- 2 tbsp brown sugar
- 1 lemon wedge
- vanilla extract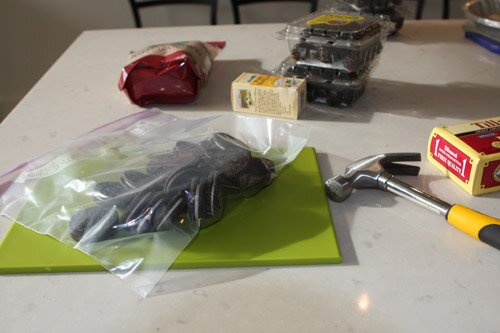 Preheat oven to 350°F. Then, place about 25 oreos in a large ziploc bag. In a standard Oreo box, this should be a column or tube and a half. Hammer the oreos until they are crumbled into a pretty fine texture. You can also use a food processor for this. Place 1 1/2 cups of crumbled oreo into a mixing bowl. Melt 5 tbsp of butter and add to the oreo. Mix together and spread into a pie pan.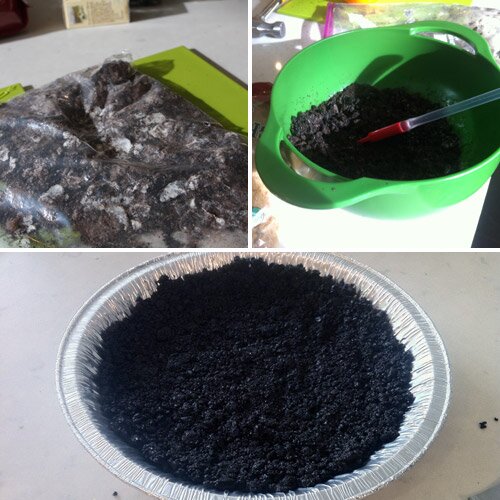 Bake for 15 minutes. While the bottom crust is baking, grab your same mixing bowl and add 2 boxes of blackberries, 2 tbsp brown sugar, a couple drops of vanilla extract, and squeeze 1 lemon wedge. Cook this in the same pan you used to heat the butter on medium-low for 5 minutes. Let cool. While this is cooling, grab another handful or oreos (about 10) and crumble them up in a ziploc. These will be for the topping, so they don't need to be as finely crumbled as the bottom crust. Melt 1 tbsp of butter and add to the oreo mix.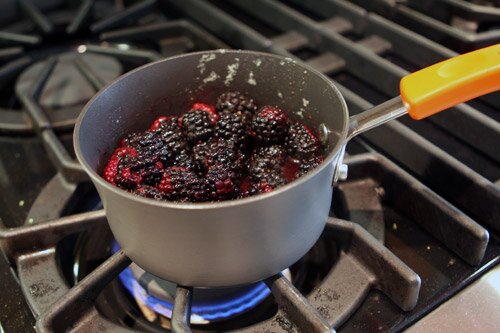 Take your crust out of the oven. Add berries, top with additional oreo crumbles and bake for for 10 minutes. Add fresh berries to the edge of the crumble right before serving.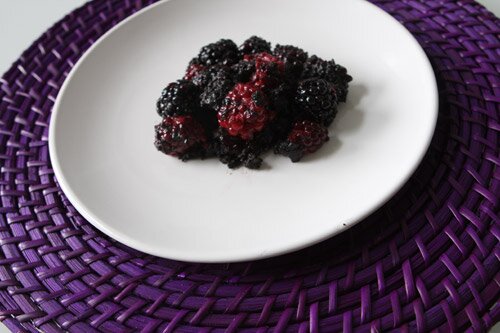 And there you have it. A delicious #BlackoutSOPA Blackberry Oreo Crumble. 
How are you taking action today against SOPA and PIPA? Let us know in the comments below or find us on .
---
---
You might also like
---