---
Creamy Cucumber Cups
Posted In: Food | Posted By: Anj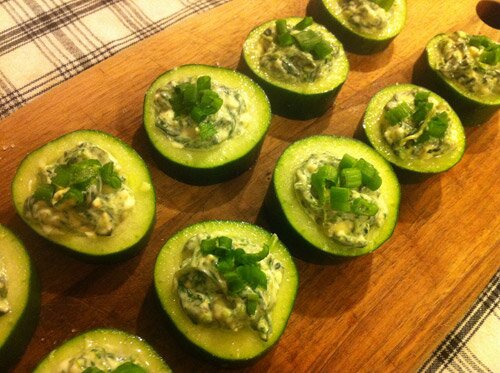 Our first healthy holiday experiment, these creamy cucumber cups are adorable, healthy and a cinch to prepare. Extra points go to the nutrient-filled skin that doubles as the perfect Christmas green.
Ingredients:
- 2 cucumbers
- 1 bunch of spinach
- nonfat greek yogurt
- fat free cream cheese
- lemon

Wash your cucumbers and spinach. Sauté spinach for 5 minutes over medium heat with a bit of salt, pepper and, if you like a little extra heat, red chili pepper flakes. Place the cooked spinach in the fridge for 15 minutes or so.




Cut cucumbers slices about 1 inch thick. Use a melon baller to scoop out inside and create a perfect little cup. For the creamy (but healthy) dip, we use a combination of fat free Cream Cheese and nonfat Greek Yogurt for a great mix of creamy and tart. Use about 3 tbsp of cream cheese and 1 cup of yogurt and whip together. Remove the spinach from the fridge and add to the mix.



Scoop your dip into cucumber cups, top with an herb you have on hand if you like (we went with scallions), squeeze a little lemon on top, and there you have it!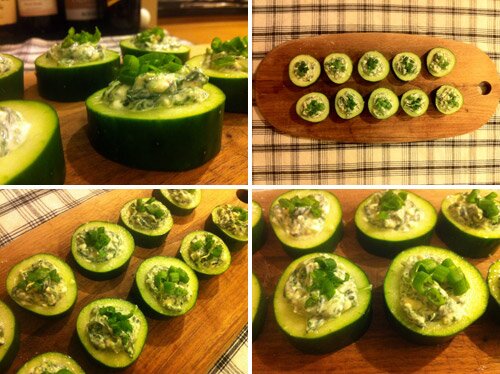 ---
---
You might also like
---