---
Easy Dessert Idea: Apple Cinnamon Roll Cups
Posted In: Food | Posted By: Brit

I hope your Thanksgiving yesterday was as fun and delicious of mine. Given the nature of the holiday, I decided to experiment with a new recipe idea, and was so excited that it proved to be a success. The best part about coming up with your own recipes is that you get to name them whatever you want. Thus, I decided to call these "Apple Cinnamon Roll Cups". It was way easier than I thought, too. Here's the how-to:
Materials:
- 1 can cinnamon rolls
- 3 green apples
- Apple peeler
- ¼ stick butter
- ½ tbs cinnamon
- 6 tbs water
- 4 tbs sugar
- Roller pin
- ¼ flour for rolling
- Cupcake pan
Instructions:
1. Spray your pan with any time of non-stick spray
2. Peel your apples. I used a fancy schmancy apple peeler that also cored and sliced my apples (I know, it's awesome - you can find one here for $20), but you can definitely do this with a regular peeler, too.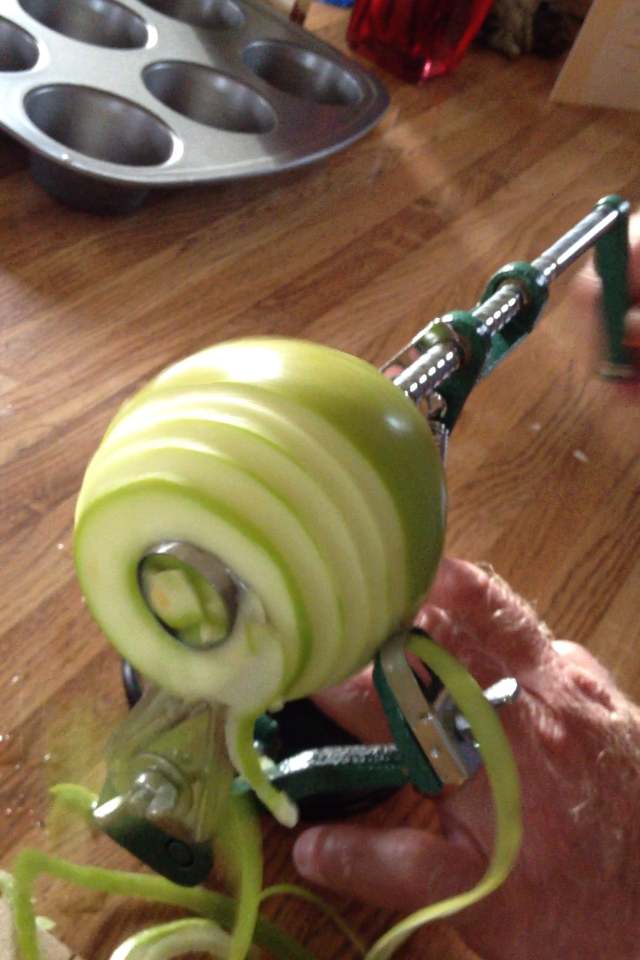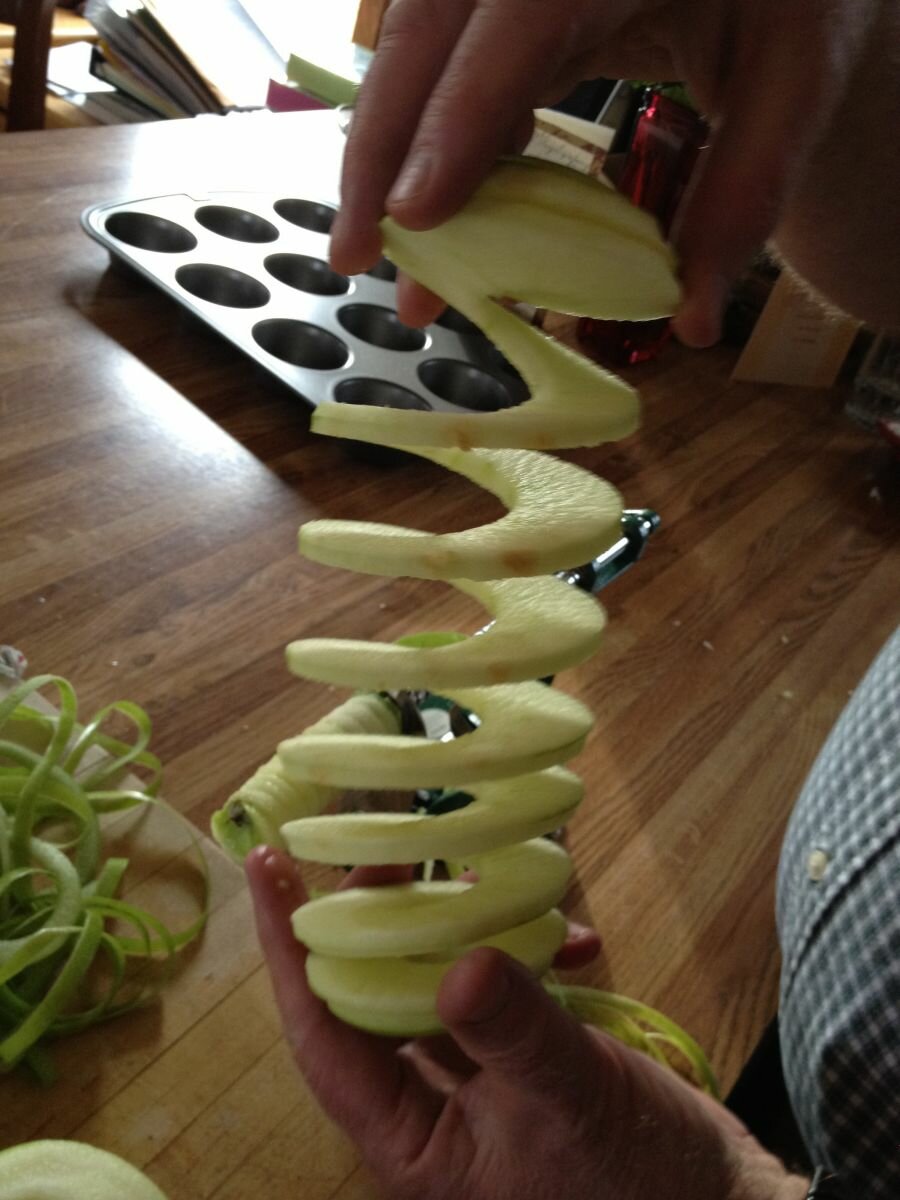 3. Once peeled, core and dice your apples into small pieces. No precision necessary, you just want them in little chunks.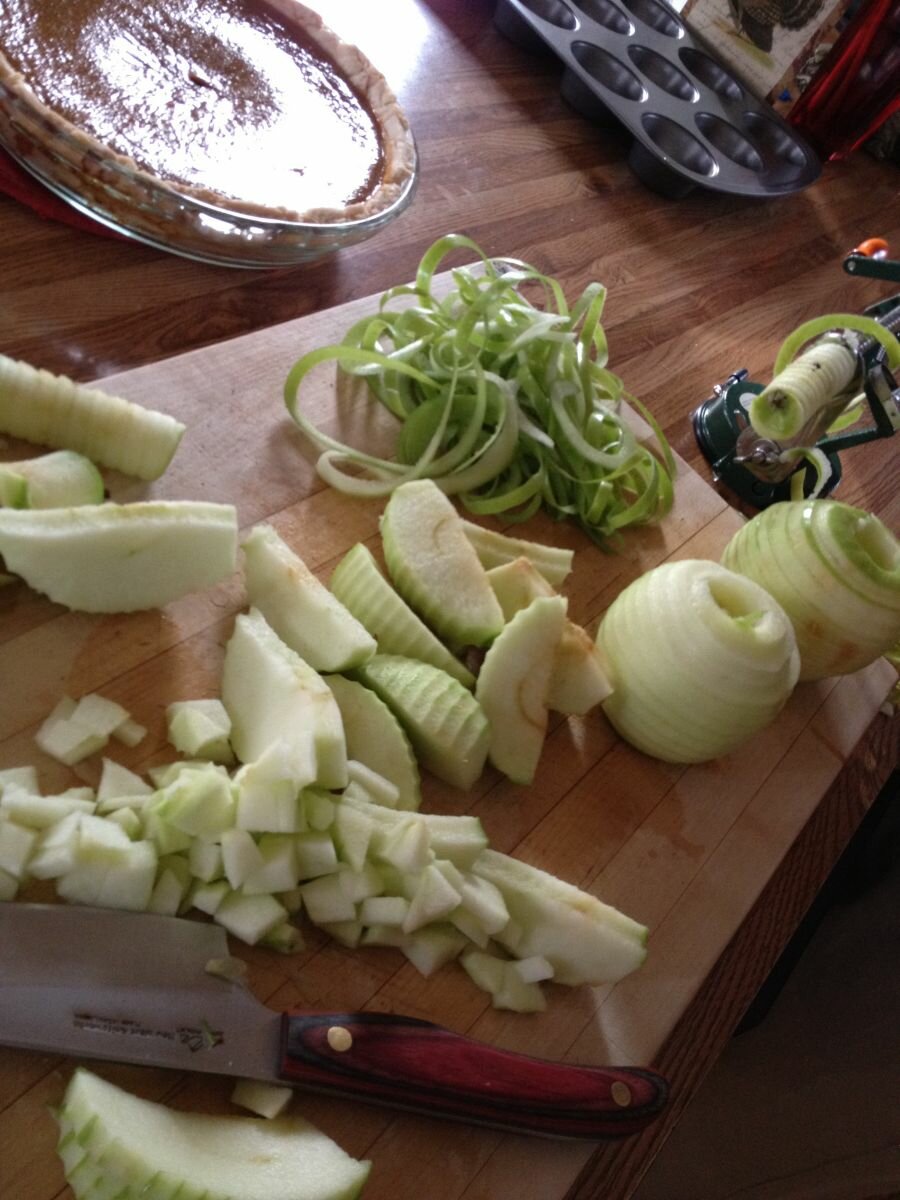 4. In a bowl, add diced apples, butter, cinnamon, water and sugar.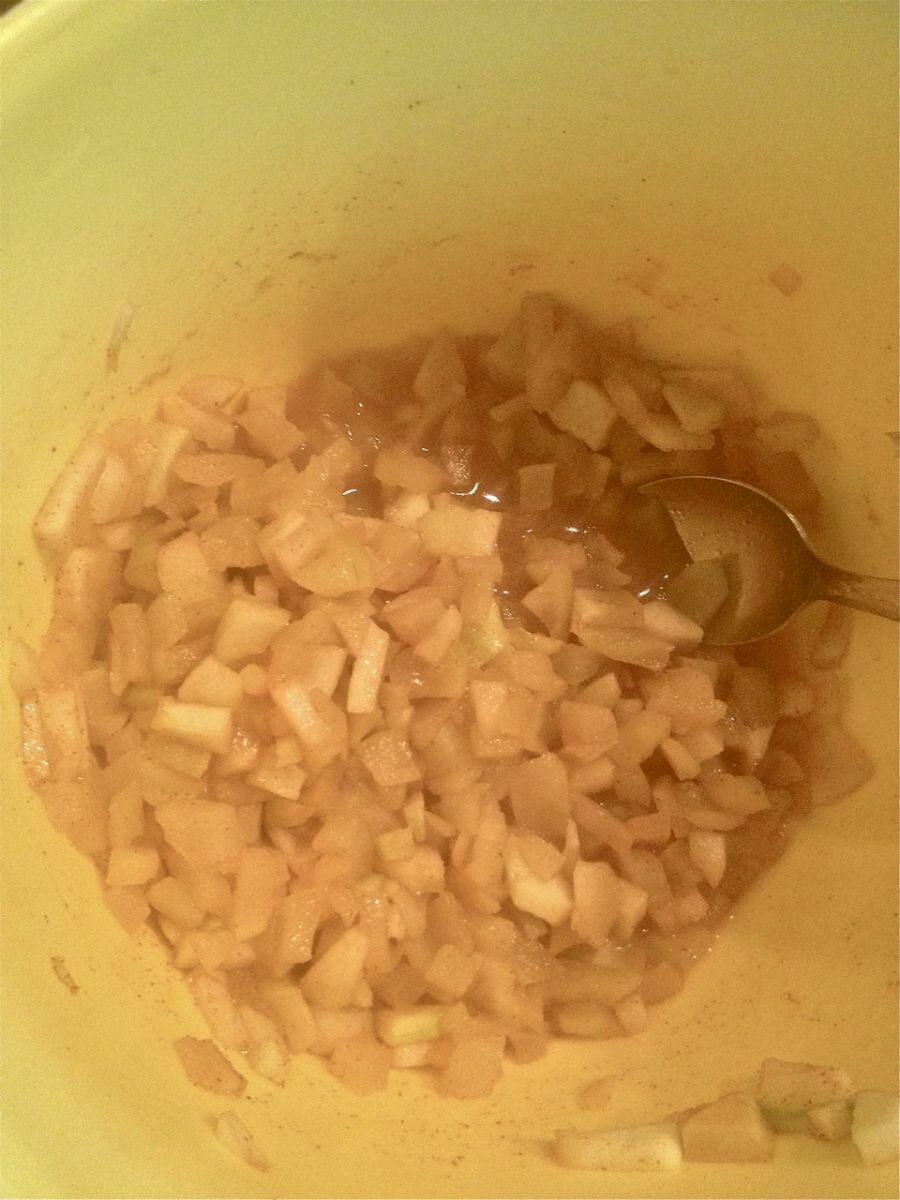 5. Microwave for 10 minutes, then stir well. This will soften your apples. You can stop here if all you want is the apple mixture. It's basically a much easier way to make apple pie filling.
6. Open cinnamon rolls and one-by-one, roll each roll out into a flat, pizza-like crust. Then, use your fingers to adhere each crust into the hole of your cupcake pan, pushing down on the bottom and sides throughout. Once again, no precision necessary here  - the rolls will puff up and look gorgeous even if they aren't completely straight in the pan. Note that most cans of cinnamon rolls only have enough dough for 8 rolls. Buy more if you want to make a full dozen.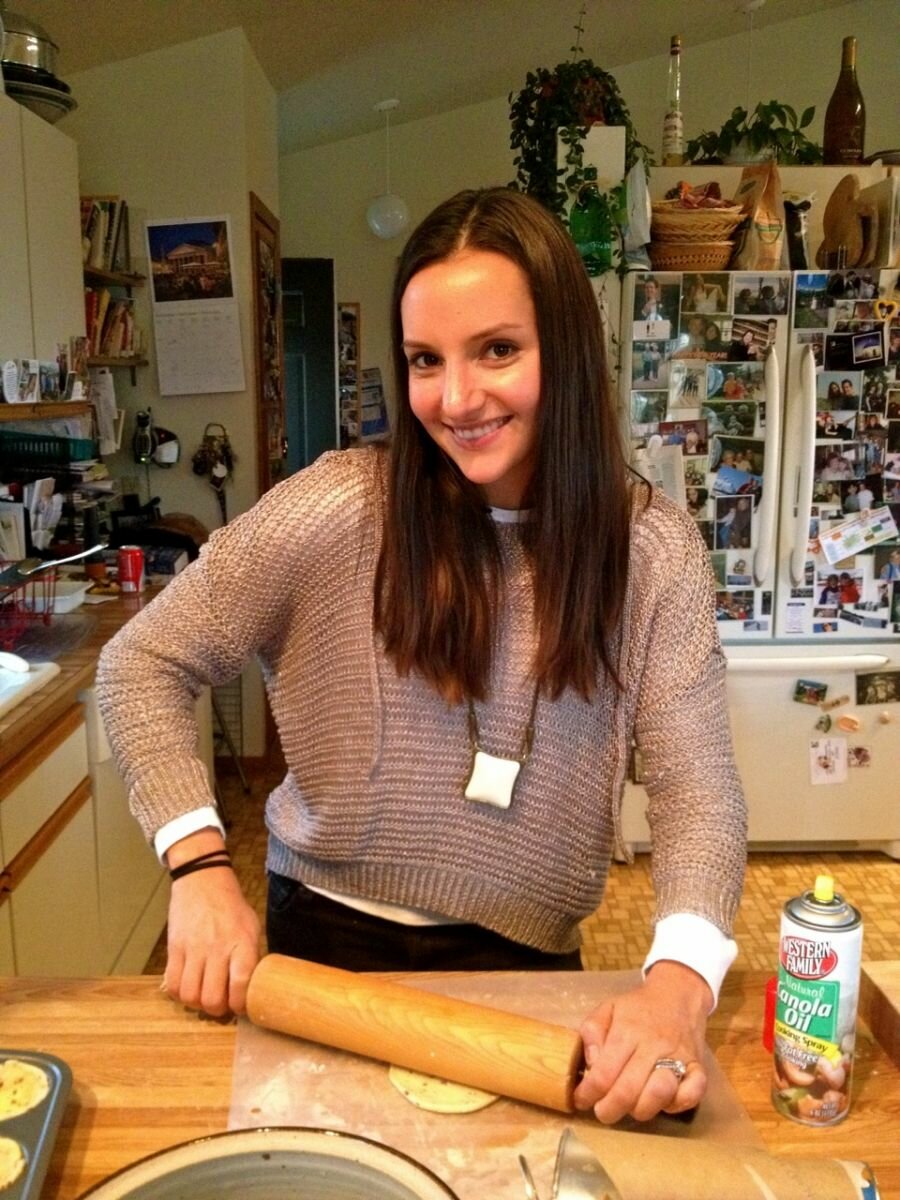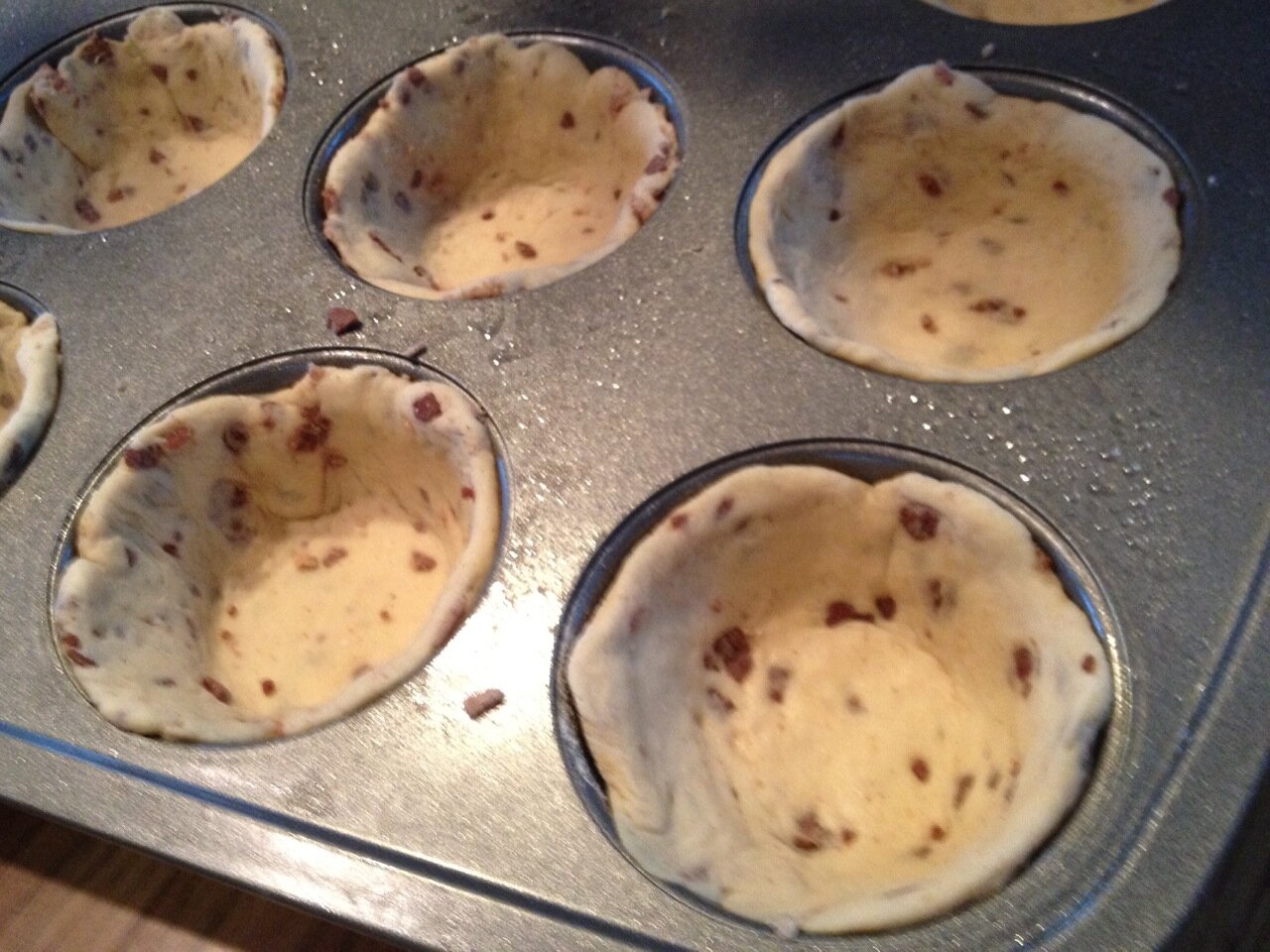 7. Fill cups with apple filling.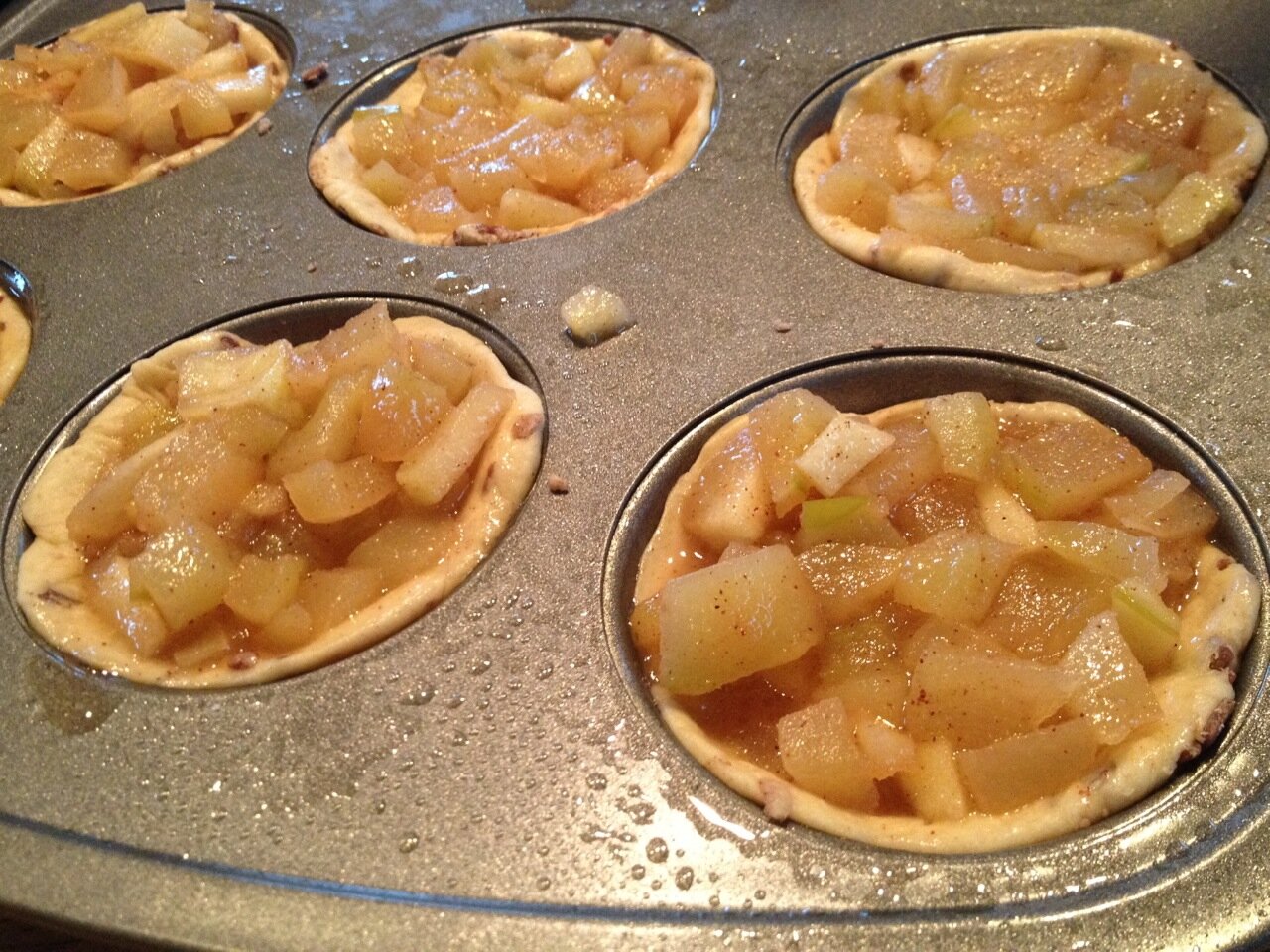 8. Optional: Use your green apple peels to make decorations on top. This was purely for fun, and I think they come out beautiful either way.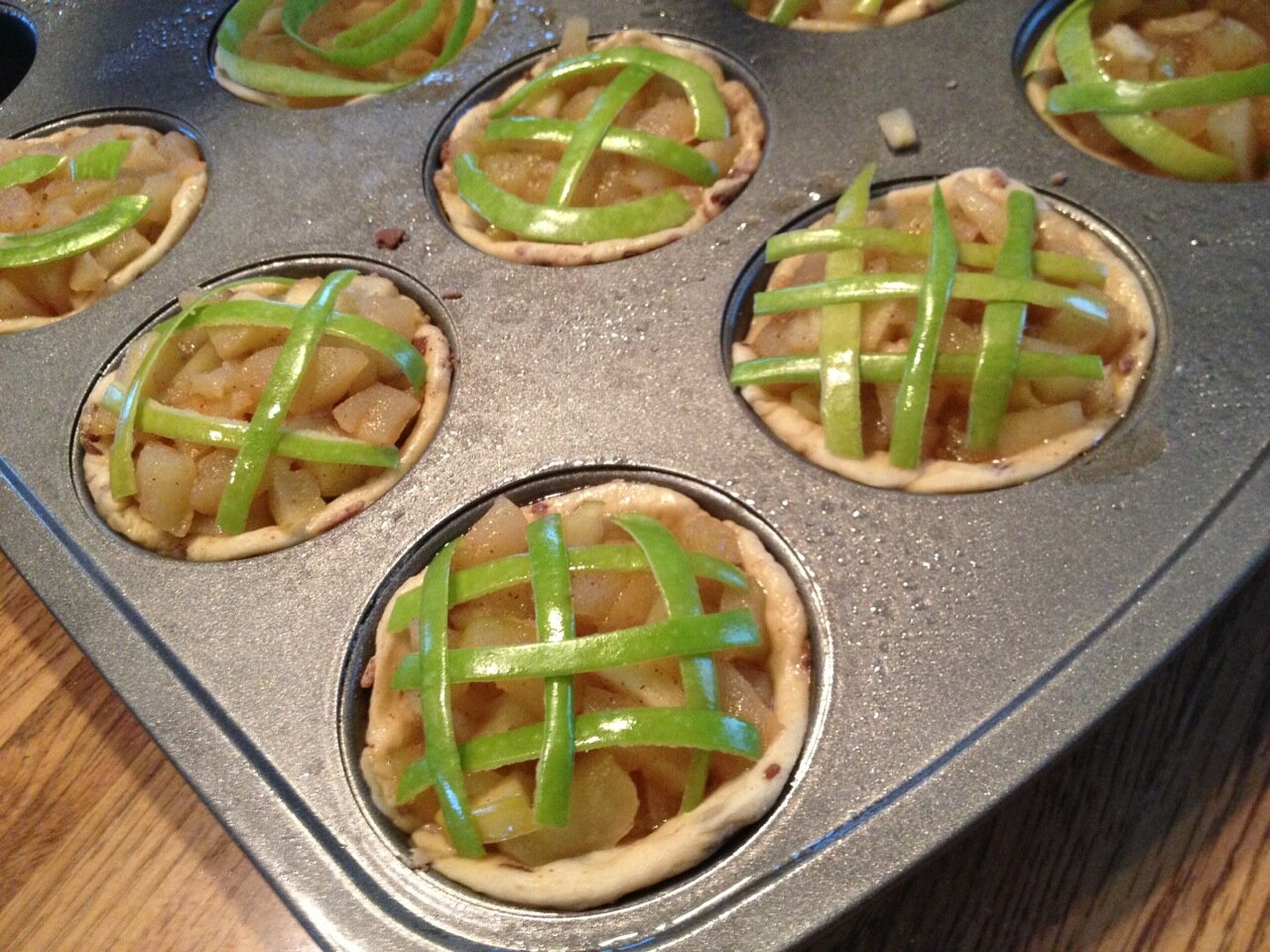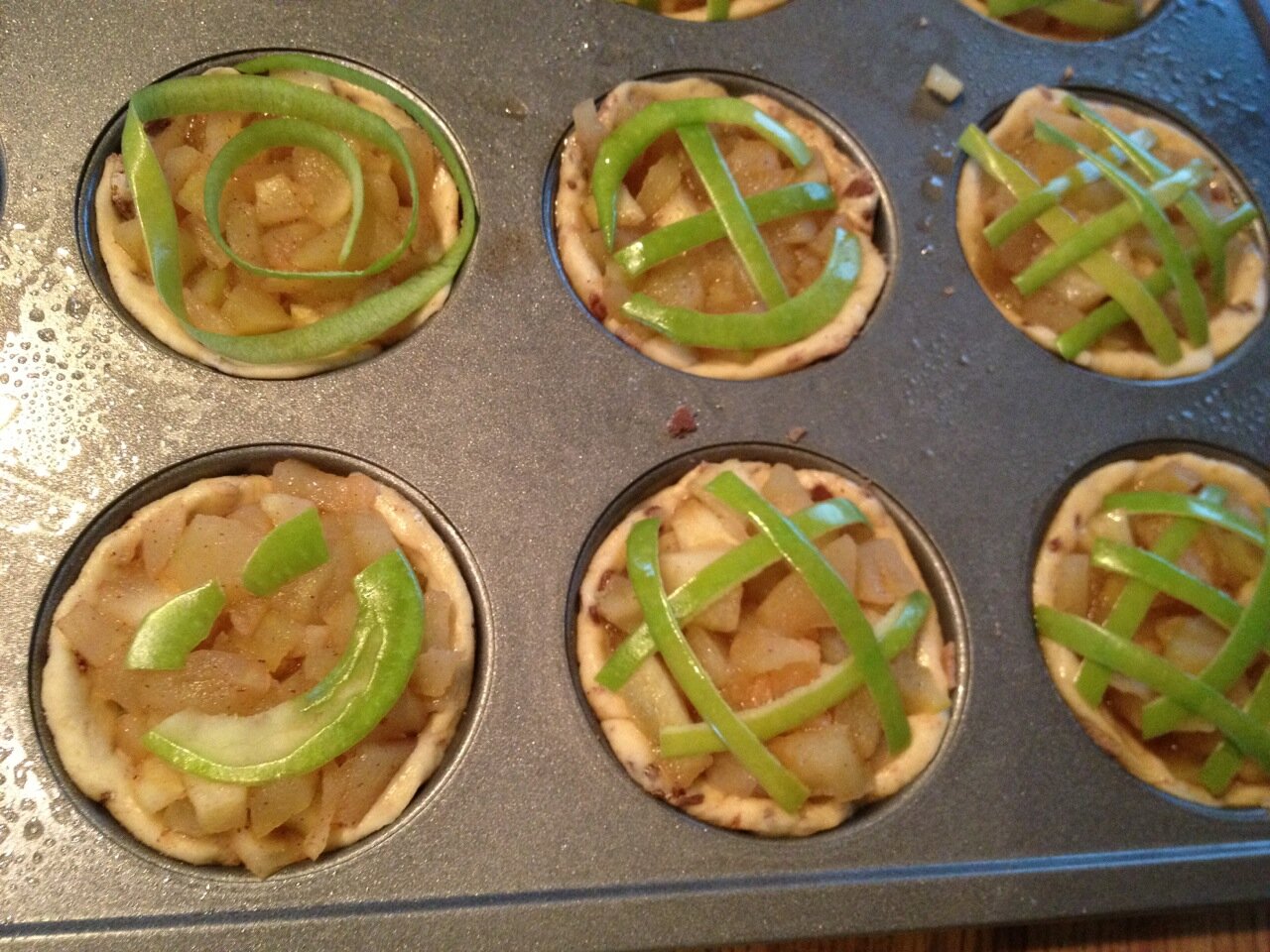 9. Bake at 350-degrees (or as your cinnamon roll can says) for about 15 minutes, or until crust rises and is golden brown.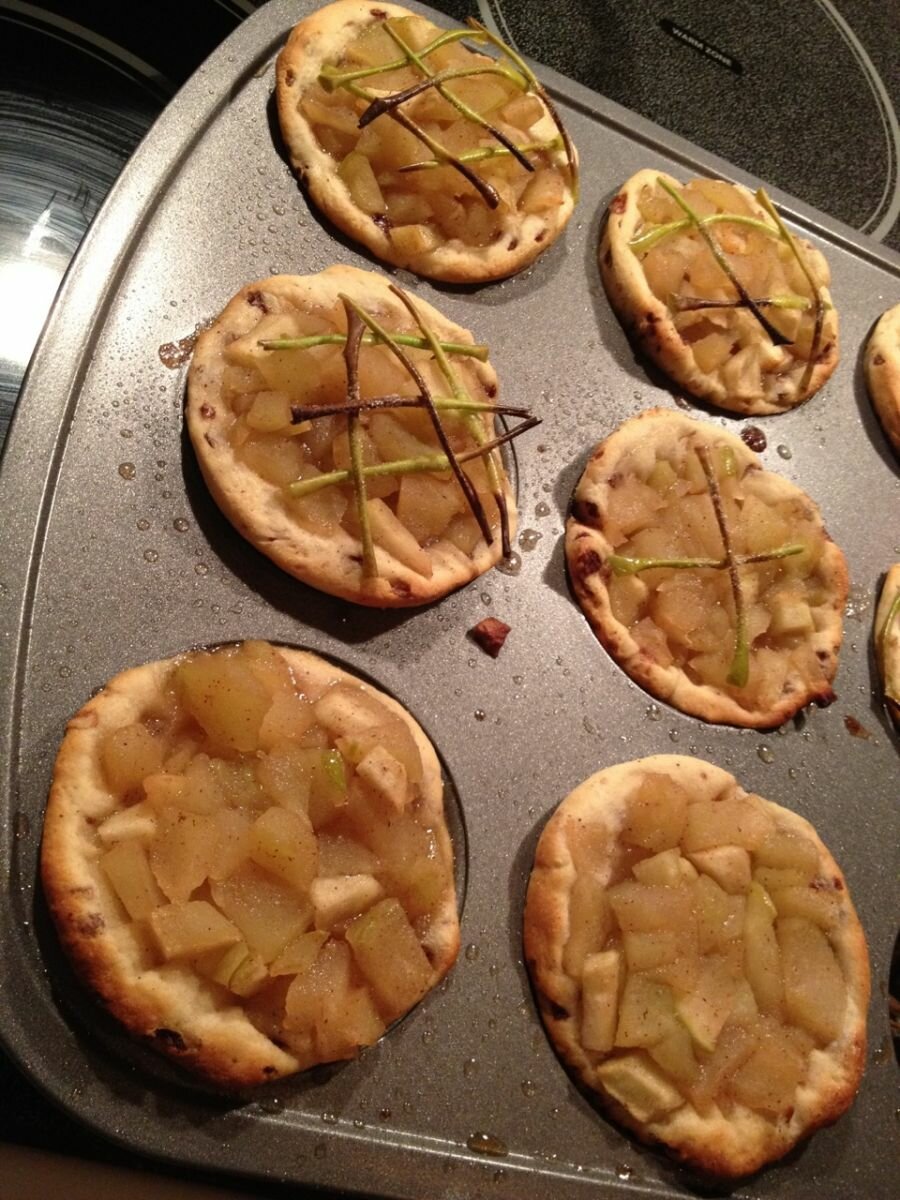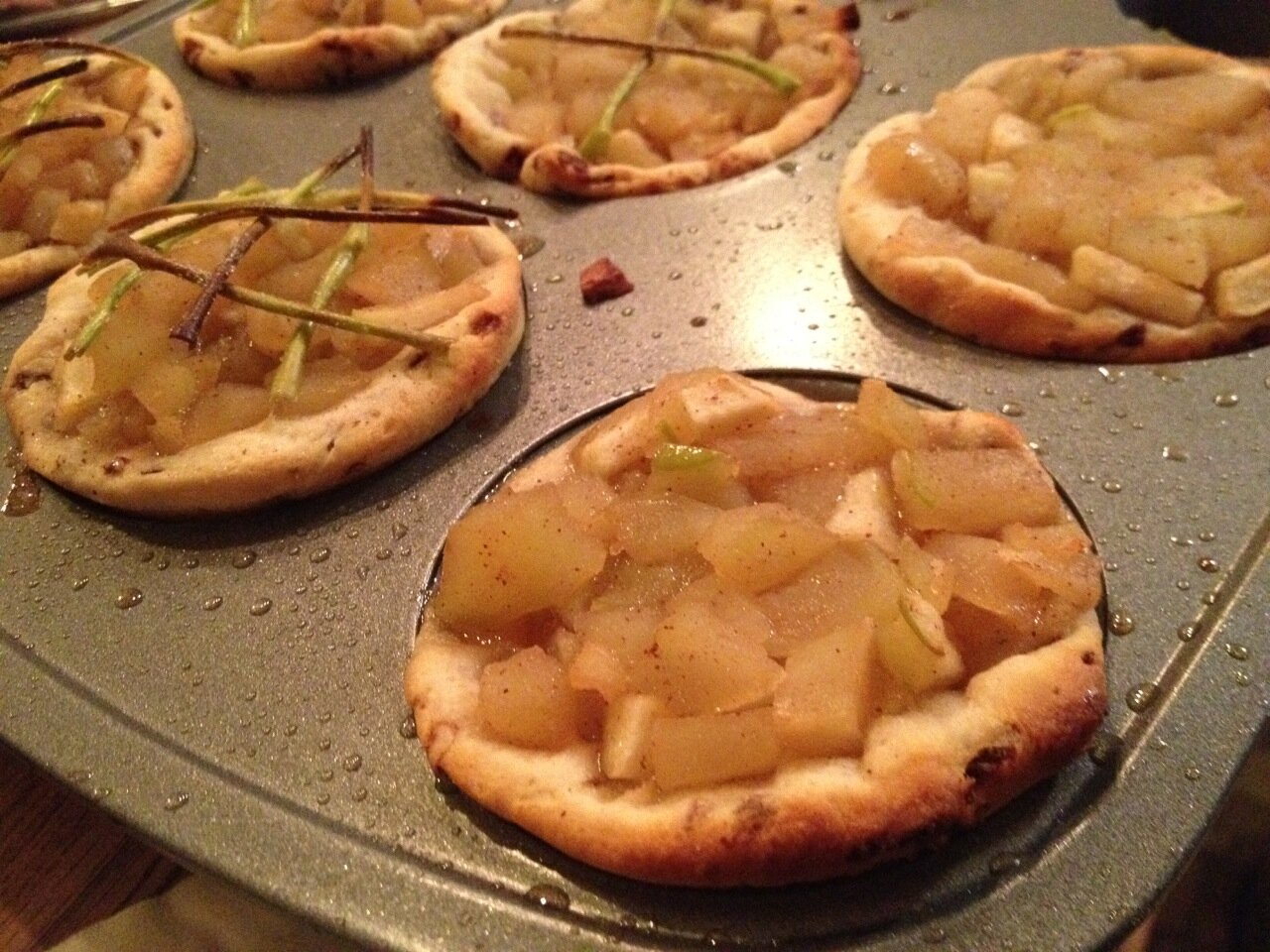 10. Once out of the oven, warm your cinnamon roll frosting in the microwave for about 15-20 seconds and then drizzle on top. Serve warm, ideally with a scoop of vanilla ice cream :)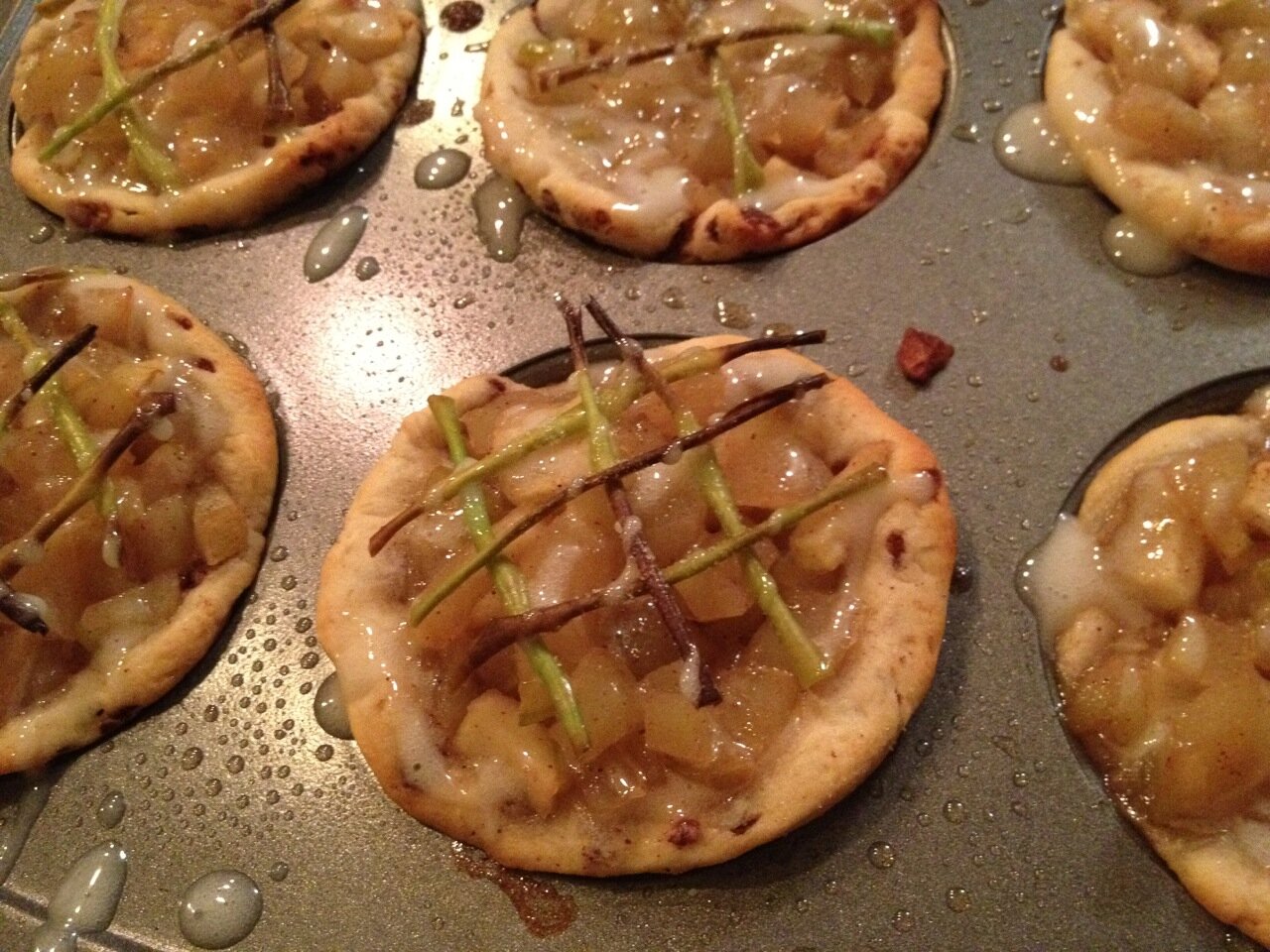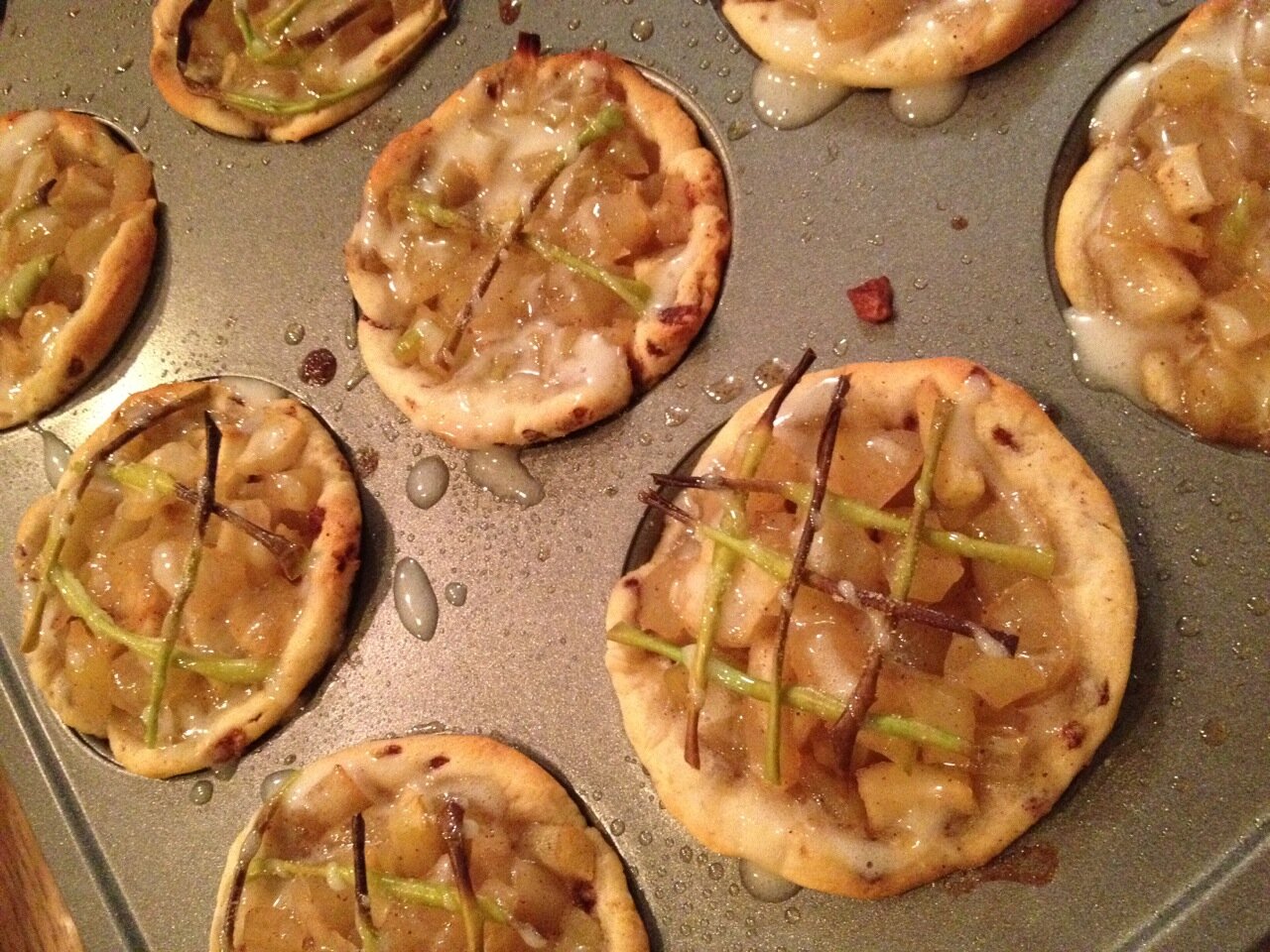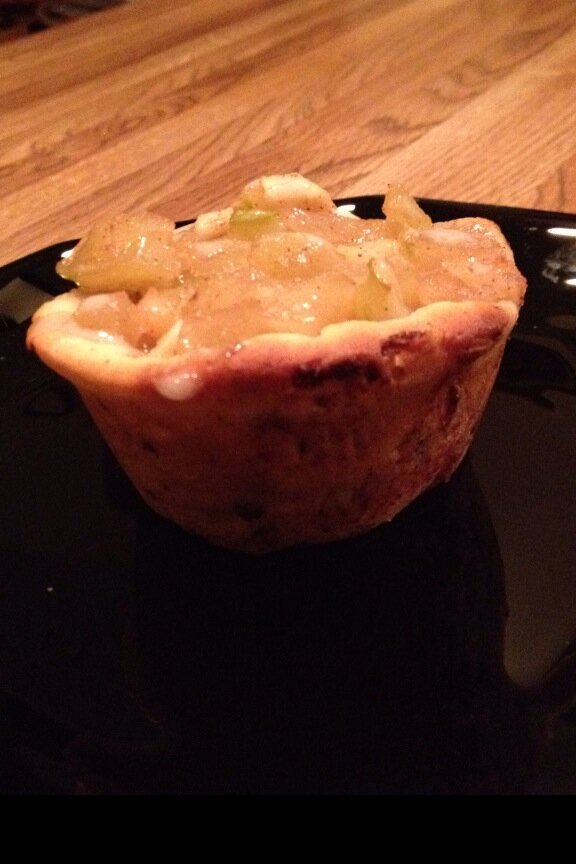 As you can see, these turned out fantastic. The photo below even shows my husband going back for seconds. Next time, I think I'll try a different type of filling...maybe pecan pie? Or, cherries? The crust would also work for a full pie pan, if you so desire. Try it out and if you do, please take photos and send them my way! You can find me on
or at .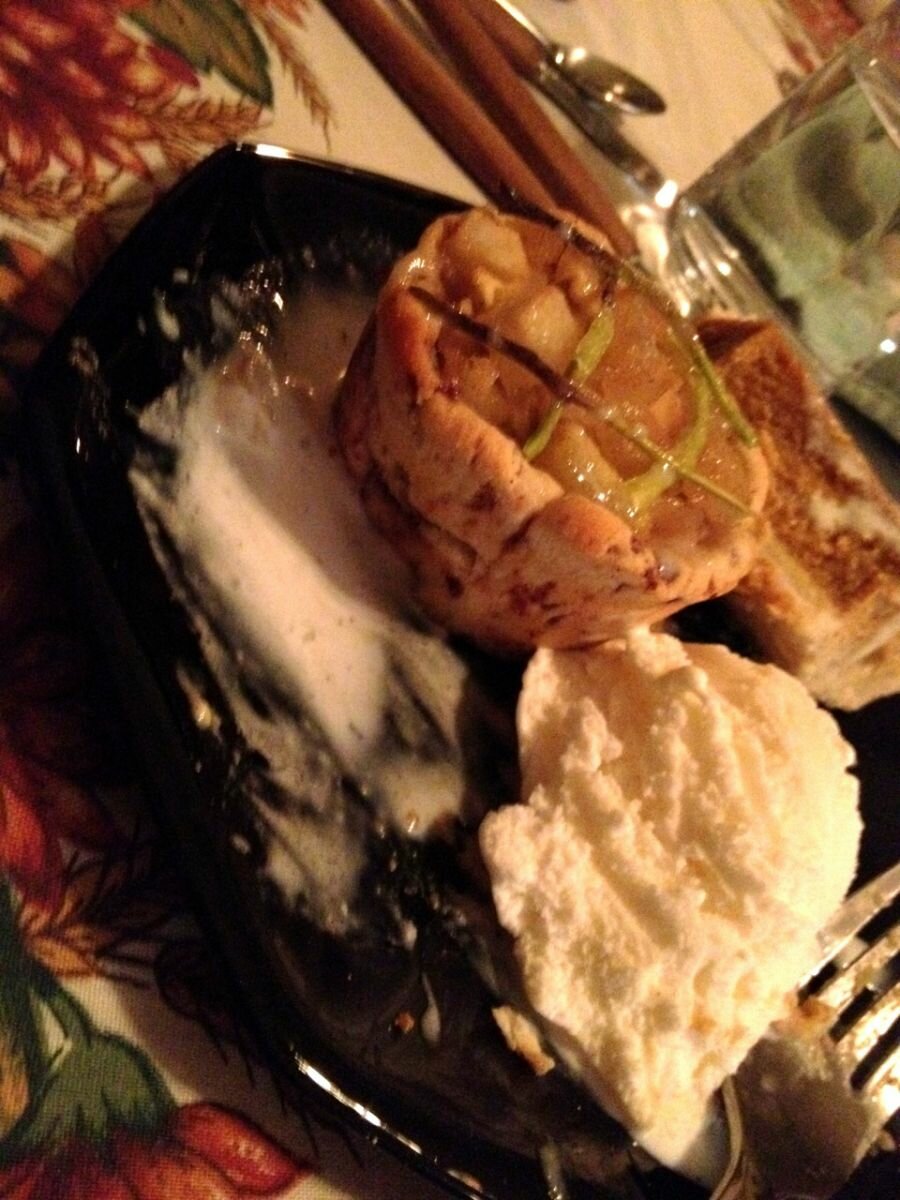 ---
---
You might also like
---