---
Egg(o) Waffles
Posted In: Food | Posted By: Brit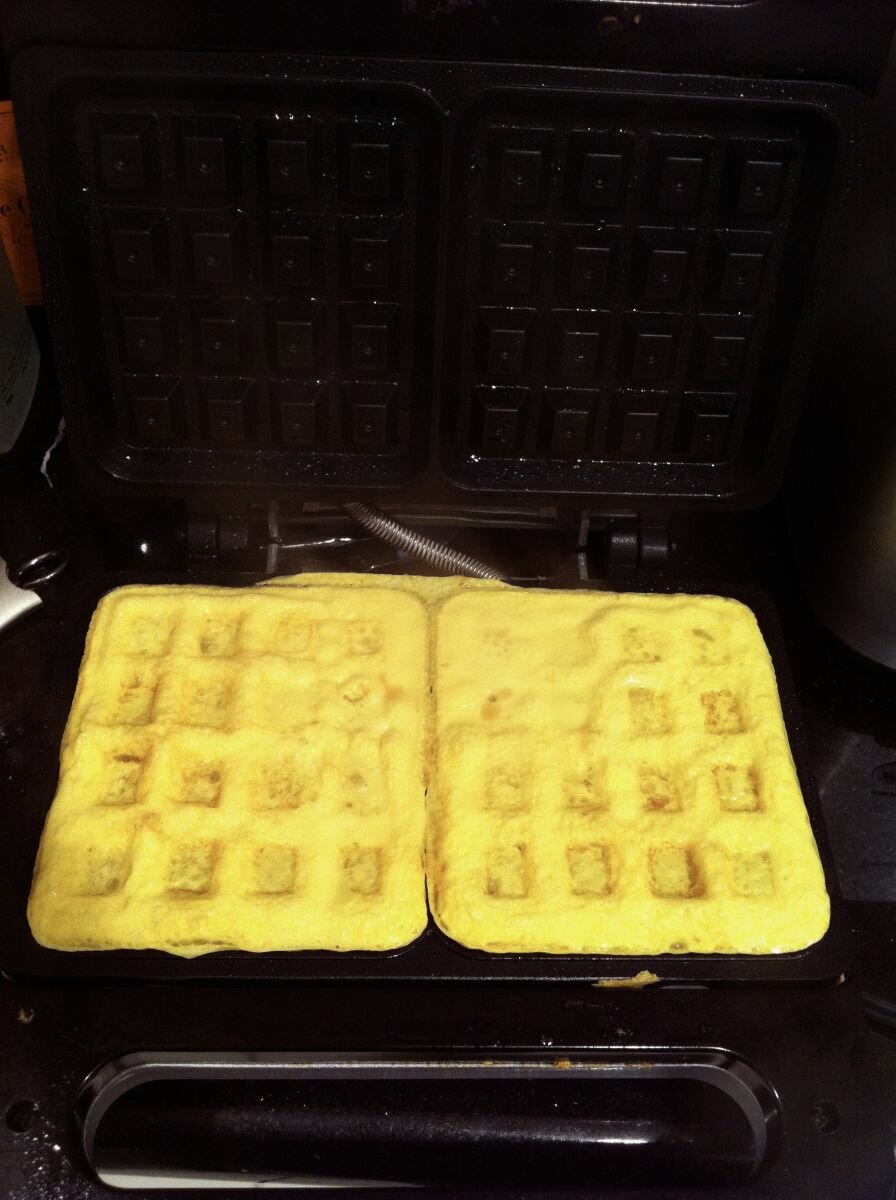 I debated how to title this post. Egg Waffles, Egg-o-Waffles, Waffles o' Egg… the possibilities are endless.

The point is, I think I just made my breakfast 10x easier and faster. Even faster than the time it takes to make egg muffins.

Just pour egg beaters into a waffle iron, wait a couple minutes, and your egg waffles are cooked and ready to eat. I topped mine with spinach, cheese, and hot sauce, but you can obviously use whatever you like. I also debated mixing in the toppings with the egg beaters themselves (to cook in the waffle iron) but didn't want to overfill it the first time around. More experimentation is necessary on that front.

The best part about all of this is that there was almost ZERO clean-up so long as you spray your waffle iron with a nonstick spray (I used coconut spray oil). You can pour the beaters right in from the carton and they come off the iron very clean. These would even make great fillers for an egg sandwich, if  you wanted to eat it on the go.

Ah… easy breakfast foods, I love thee.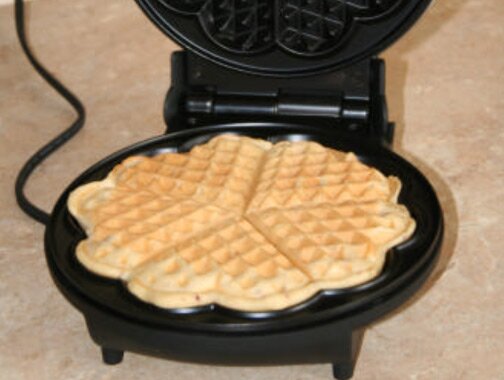 Update: Score! Just found this amazing heart-shaped waffle maker by Cuisinart ($30) that would definitely make Egg(o) Waffles (and of course, regular waffles) all the more lovely. Dudes: this would be a really cute anniversary or birthday gift for your girl. Hint, hint.
---
---
You might also like
---