---
It's My Party & I'll Make Balloon Stemware If I Want To
Posted In: Living | Posted By: Brit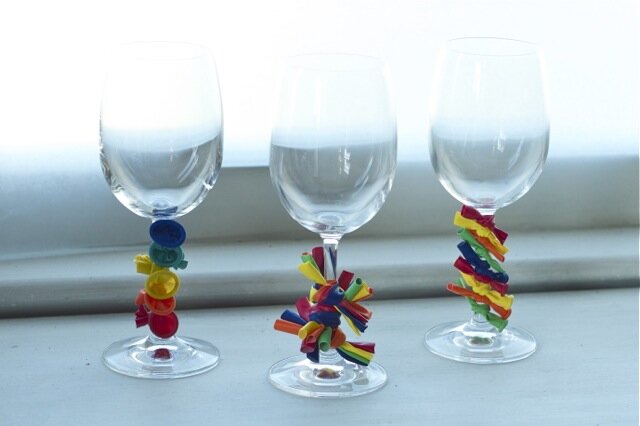 As you may have seen, yesterday was my birthday. To celebrate, I had a couple of friends over for wine and dinner, where I served up some of my favorite sparking red wine (yes, sparking red - that really exists). And, to make things a bit more Birthday Chic, I decided to dress up our wine glasses with colorful balloons. It was amazingly simple and the results turned out to be uber cute - I am definitely going to do this again with more glasses the next time I throw a big party. I'm already thinking how great it would be to use red/green balloons for a Christmas party, blue/silver balloons for a Hannukah party, or silver/gold balloons for a New Years party.
I experimented with three different designs, which for the sake of this post, I am calling The Bows, The Buttons, and The Pom Poms. All you need to make these are balloons (a few bucks on Amazon) and your own stemware (even the plastic kind from the grocery store would work).

The Bows
To make this design, just grab a few skinny balloons (the balloon animal kind) and cut off the ends so that you are left with a ~4-inch strip of each color you want to use. Then, just tie knots and trim the edges to the length of your choice. You can make a ton of these using only a few balloons if you cut several 4-inch strips out of each balloon. Easy peasy.


The Buttons
Okay, I know they aren't actually "buttons," but I had to come up with a title, and they sort of look like them... right? Right. Regardless, this design uses the same knot-tying as above, only I used bigger balloons (the regular kind of inflatable balloons) and kept the end on each one for the rounded shape. I also trimmed the edge down right to the knot base so that there wasn't any excess other than the rounded "button".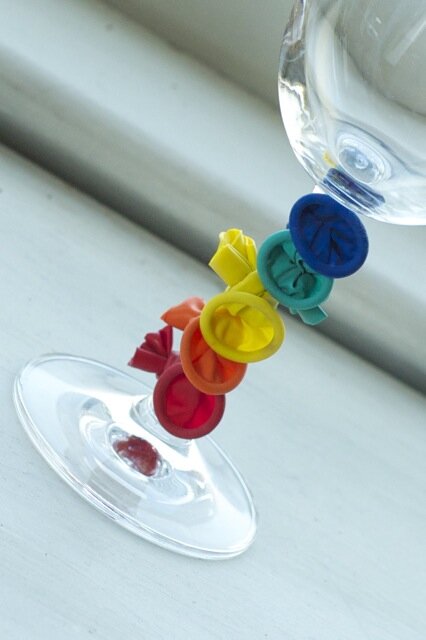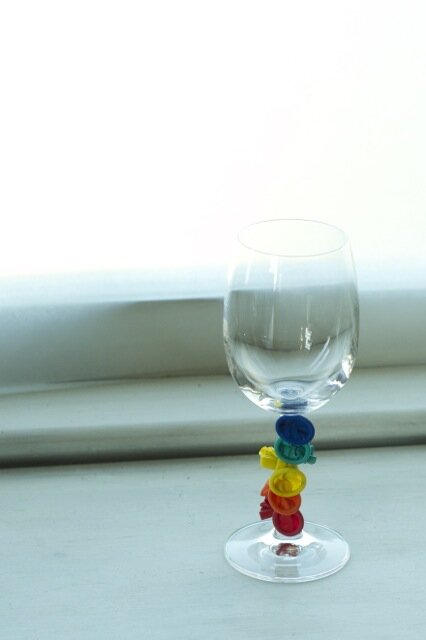 The Pom Poms
This one ended up being my favorite. Using skinny balloons (like in The Bows) cut 4-5" strips from each long ballon and bundle different colored strips together. Then, tie the entire bundle in a knot. Trim edges if necessary to get the length desired. Repeat two more times so that you have three knotted bundles on your stem. Done!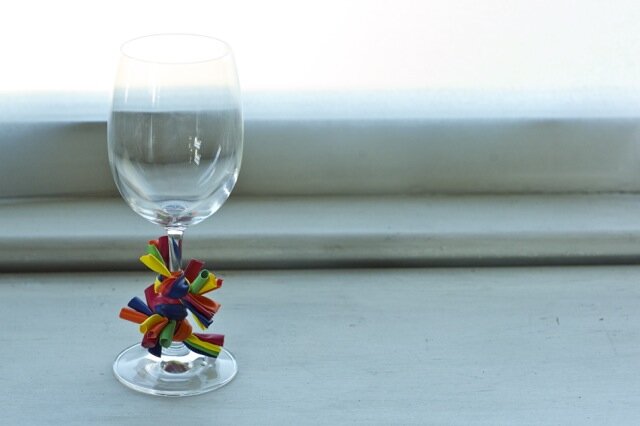 I'd love to see any more ideas you guys come up with. Shoot them our way if you decide to experiment with your own balloons: .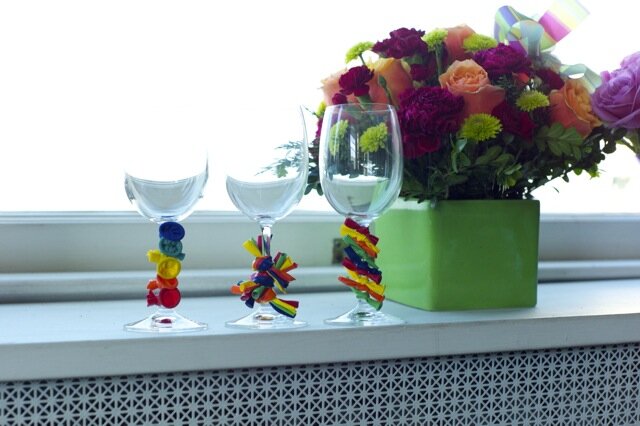 ---
---
You might also like
---