---
18 Ways to Combat Holiday Boredom Online
Posted In: Tech | Posted By: Brit
As fun and exciting as they are, the holidays can also be one of the most boring times of the year. But, don't fret! Our elves have rounded up 18 different sites that will help to both combat your boredom and also put you in a better holiday spirit. Ho, ho, ho!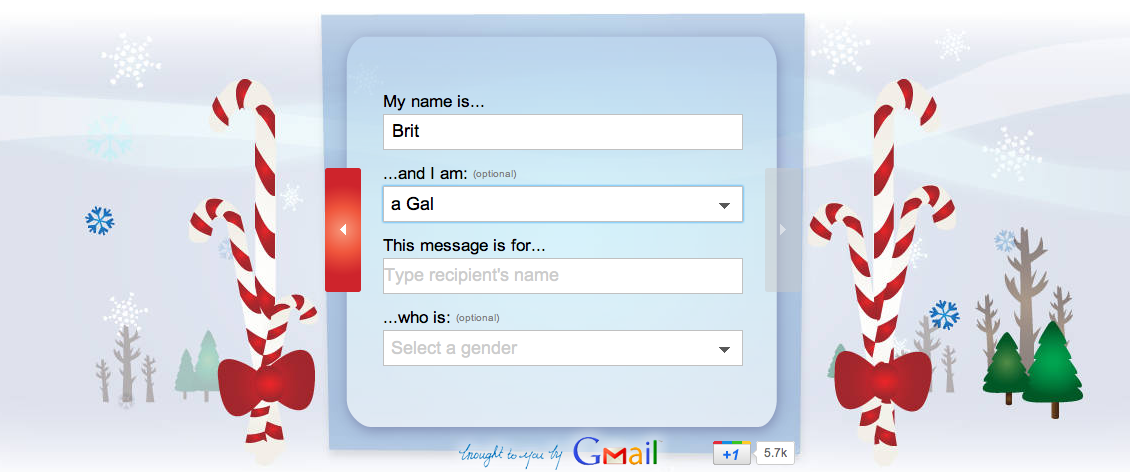 Send A Call From Santa - Perhaps our favorite site of the holiday season, Google's 'Send A Call From Santa' is one of the best designed and most comical ways to personalize an actual phone call from Santa to anyone of your choice. The call is free, courtesy of Google Voice.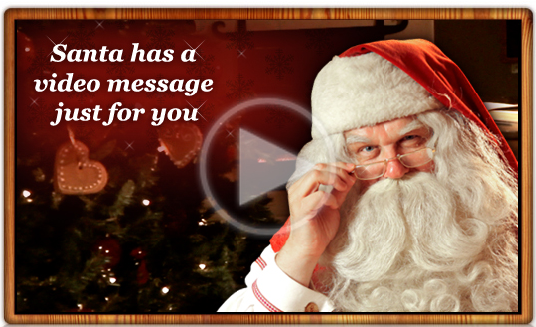 Portable North Pole - After you're done sending a call from Santa, go one step further by making your own custom video from Santa Claus. You can choose whether your friend/family member has been naughty or nice, and can customize various things that Santa says to him or her. It's as entertaining for you as it will be for them.

SantaBot - Don't want to send a call or video from Santa? Just spend your time chatting with him online. You never know what that crazy old man will say next.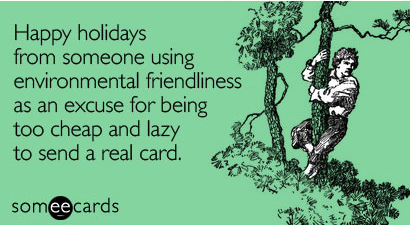 SomeECards - Forgot to send your holiday cards this year? Give them a good laugh with these hilarious e-cards from SomeECards. Also great to post on your friends' Facebook walls on Christmas day - it's a much more creative option than a simple "Merry Christmas!" wall post.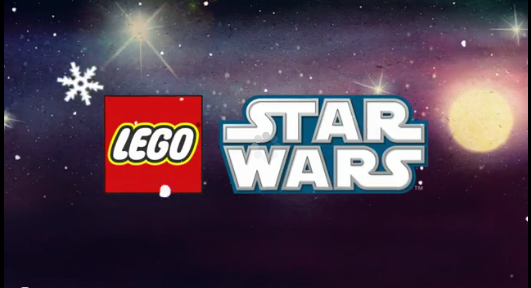 LEGO® + Star Wars™ Holiday Greetings - Perhaps the geekiest of the bunch, this site lets you create greeting cards featuring LEGO versions of the Star Wars characters to send to your presumably co-geeky friends. Engineers of the world, rejoice.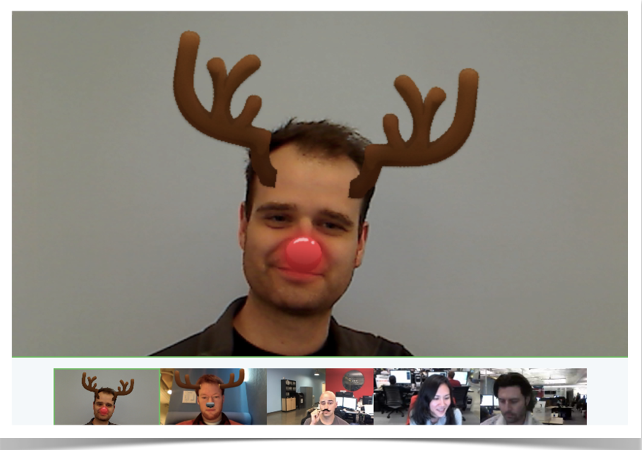 - Start a Google+ Hangout and choose to "wear" a pair of antlers. What better entertainment for the friends and family that you want to video chat with?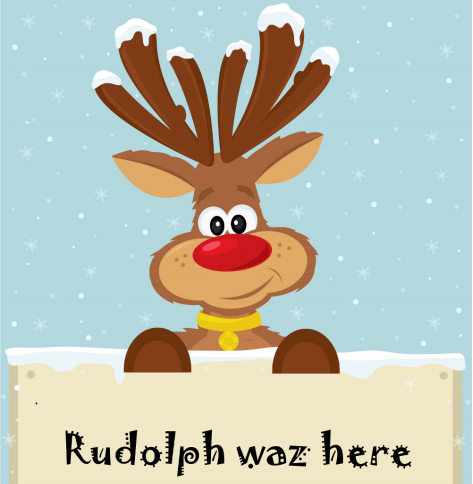 The Jingle Chain - Remember those old chain letter groups you could join by mail? They are back, in holiday form. Sign up and send a gift to two people and then wait to receive your own.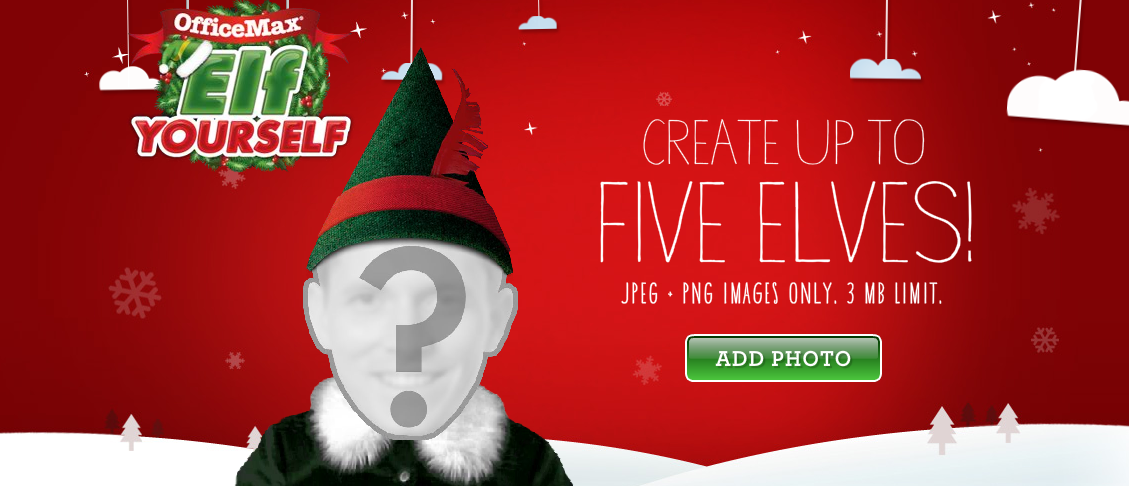 Elf Yourself - Perhaps one of the most classic holiday sites ever, Elf Yourself lets you crop the faces of your friends and family members to append onto elf bodies that dance around to holiday tunes. We've made and received these videos for several years in a row, and can vouch that they never get old.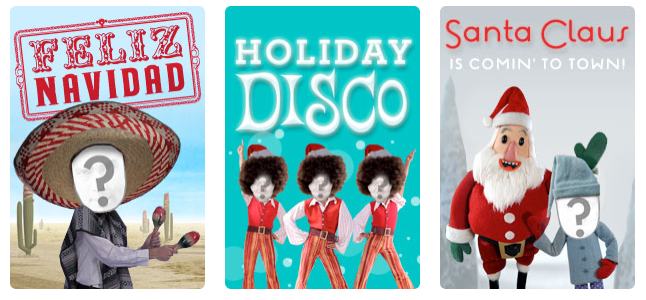 JibJab - The same company that powers Elf Yourself also has all kinds of other hilarious animations that you can use for you and your friends' cropped faces.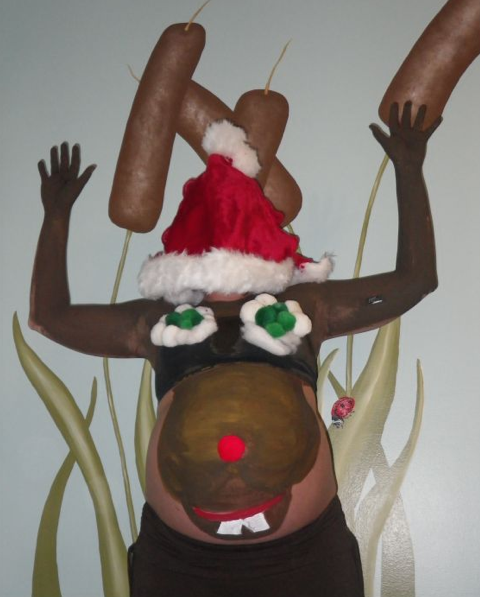 Awkward Family Photos - Honestly, there might not be anything funnier on the Internet than this. Seriously... "Reindeer Games"?! Who does this and goes on to publicly post about it?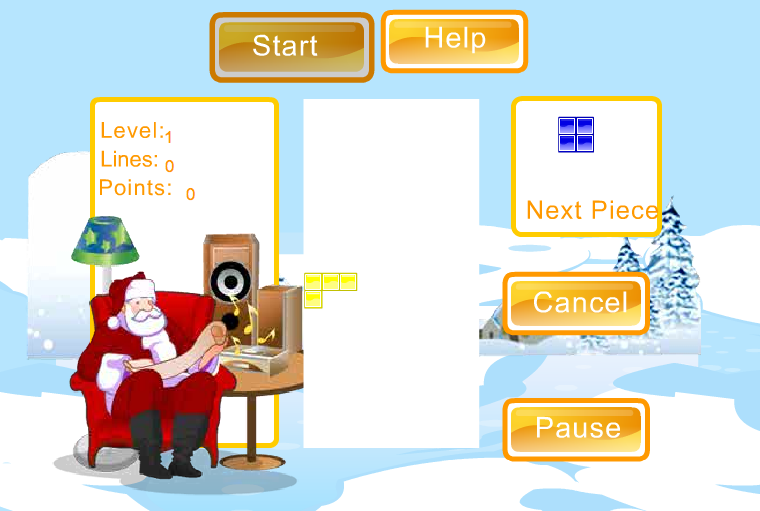 Christmas Tetris - Okay, so maybe it's just standard Tetris with a Christmas-themed background, but we'll take any game of Tetris we can get. (PS: Don't click the ad when you first load the site - it's a tricky one.)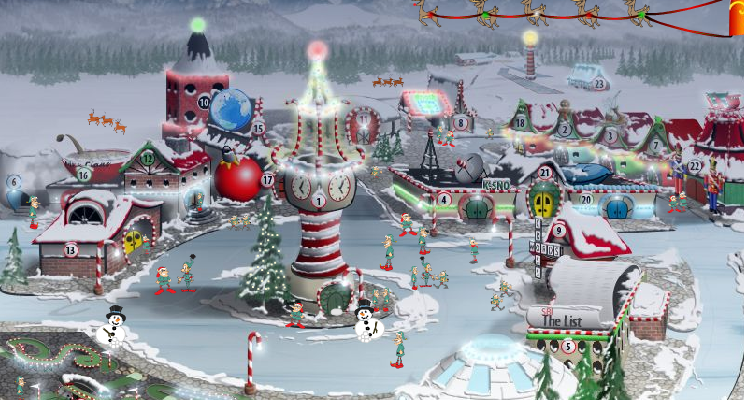 NORAD Santa Tracker and Countdown - Another personal favorite (and a holiday classic), NORAD Tracks Santa is one of the best sites to visit on Christmas Eve to see where Santa has landed and where he's headed next. Partnering with Google Earth, you can watch Santa fly into all of the major cities around the globe.

Santa Flibriks Memory Game - A Christmas-themed memory match game, we can spend hours playing this one. A perfect holiday distraction for kids and adults alike.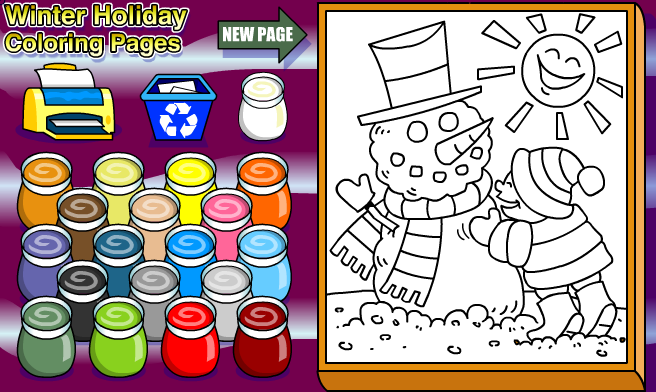 Digital Holiday Coloring Book - Ah, digital coloring books. Where were you when we were kids? This Holiday Coloring Book lets you color festive images online, or you can choose to print out the designs and color them in real life. A great way to keep all the kids in the family busy.
- This has been going around the Internet like wildfire (10M+ views!) because it really is *that* funny. We here at Brit have re-watched it at least seven times already. Don't miss out on the hilarity.
- Puppies being unnwrapped for Christmas. How could this not be an instant YouTube hit?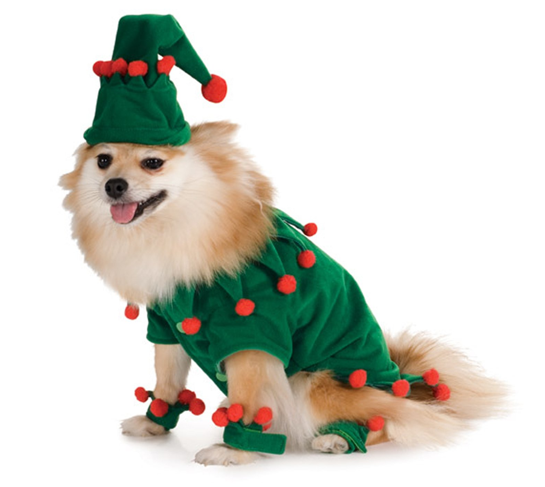 - Though we still aren't sure where we land on the "animal cruelty" angle of this, seeing pets dressed up in Christmas costumes is one of the best way to pass time over the holidays. And, Google Image Search is our favorite way to browse them all at once.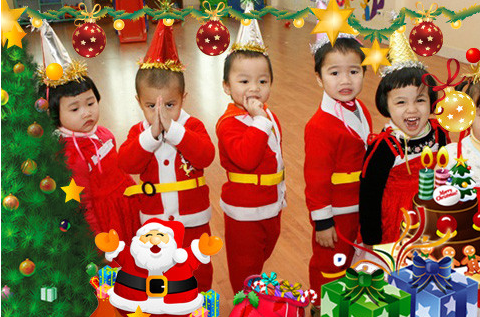 - Though not a website like the rest, we couldn't resist adding this one to the list. From the maker of the popular mobile camera app, Camera+, comes a version with a holiday spin. Use Christmas lenses to spruce up your pics on the big day. Also available for Android.
What are we missing? Send your favorite holiday sites to .
---
---
You might also like
---