---
Cross-Stitch Your Own iPhone Case
Posted In: Tech | Posted By: Brit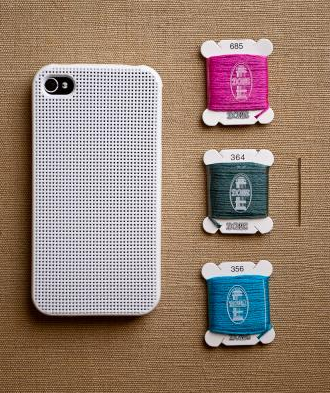 Yesterday, I wrote about JackBacks, a customized, wooden back for your iPhone. While digging around the Internet and scouring iPhone covers, I also found one more that caught my eye. It's from a design studio called Purl Soho (which is now bookmarked in my "Craft" folder) and is an iPhone case that you can cross-stitch yourself, enabling you to be crafty and geeky at once. Fitting both the iPhone 4 and 4S and costing only $25, I purchased a couple: one for myself, and one as a gift for a friend.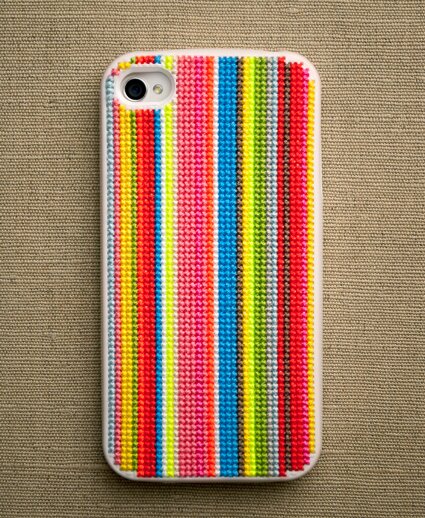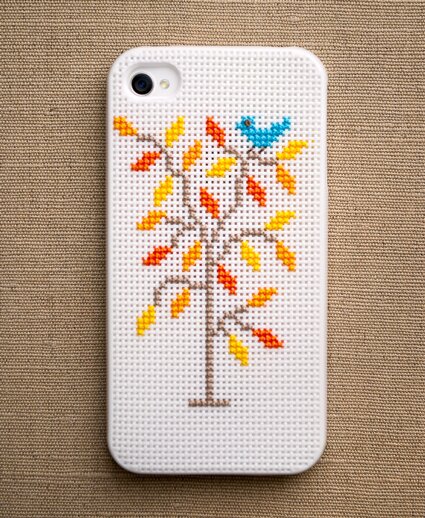 The kit comes with thread as well as a booklet with design ideas. I am loving this multi-colored stripe example from the site, and am thinking of doing something similar but with a chevron pattern (because chevrons are so hot right now).
My one concern is that the case is too bulky (I actually really dislike iPhone cases in general due to the bulk), but I'm willing to take the risk. As someone who loves both tech and homemade goods, I'm not sure there is a more perfect iPhone case out there.
---
---
You might also like
---