---
Nest: The Learning Thermostat
Posted In: Tech | Posted By: Brit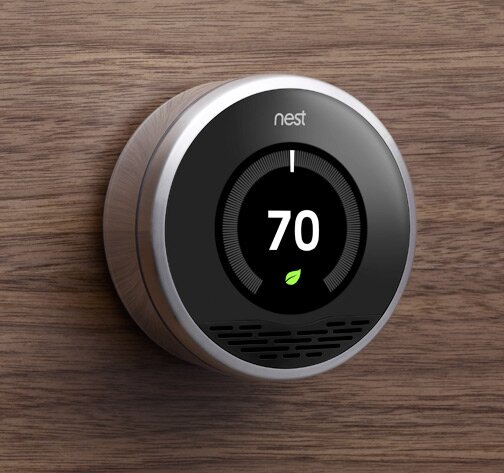 This has been going around the web like wildfire today, so you've probably already seen it and thus I'll spare you too many of the details. But, I have to say that this new Nest thermostat, created and designed by ex-iPod lead, Tony Fadell, is certainly doing to thermostats what the iPhone did for cell phones.

It's pretty, it's smart, and it's eco-friendly (which in turn, makes it wallet-friendly). Once installed, the device learns your temperature preferences over the course of a week and then will auto-adjust given your habits. You can also control it through your smart phone so that you can do things like turn off the A/C while you're on vacation. And, apparently it's as easy to install as a light fixture.

So, will I be ordering one? I wish :( Unfortunately (or…fortunately?) the weather in San Francisco is cool enough year-round that we don't have a need for air conditioning. But, for all of you across the rest of the country - and especially those friends and family of mine in Texas - I highly encourage that you check it out.
---
---
You might also like
---