---
Our 6 Favorite Kickstarter Projects of the Week
Posted In: Tech | Posted By: Brit
Kickstarter is one of our favorite websites. Not only do they feature some of the most innovative new ideas, but they connect inventors and entrepreneurs directly to users for financial support. It's a truly democratic way of raising money for creative projects. We're hooked. In case you don't have time to check out the entire site, we've highlighted our six favorite projects for you to peruse and think about backing. It will help boost your street cred (who doesn't want to be called a "backer"?), and you'll be supporting other creative people like yourself in the process.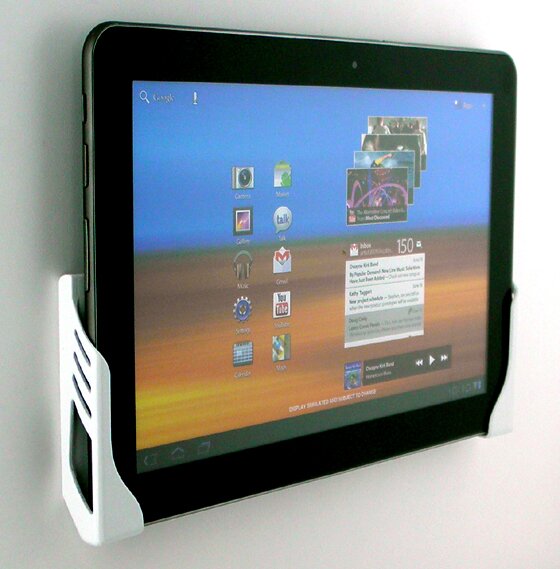 1. The Koala Mount - The Damage-Free iPad Wall Dock
We must be into docks today.This Koala Mount is something we would certainly use at home. Without damaging your walls, you can mount your iPad for hands-free consumption. We personally think it would be great in the kitchen, giving you the ability to follow a recipe or watch videos while you cook.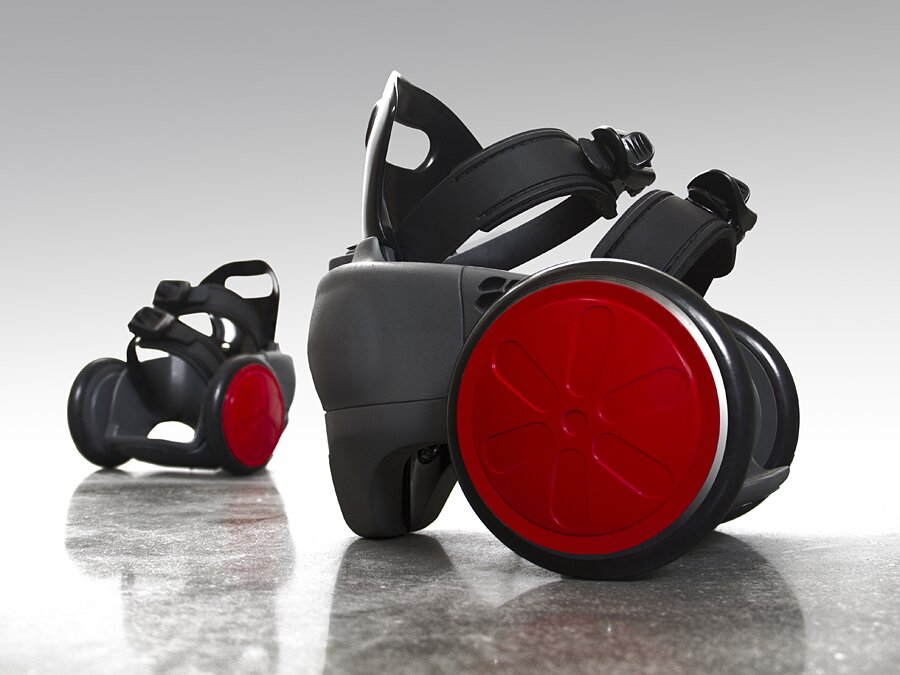 2. spnKiX - Electro-Skates You Strap To Your Feet
Throw out your skateboard, segways and bicycles. With spnKiX, you can remote control YOURSELF anywhere you want to go. These battery powered, motorized skates strap right on top of your shoes. There's one motor per foot - that's a lot of power, people. Though they are already nearly perfect, the cherry on top would be to have an iPhone app that acted as a remote. Now, that is transportation innovation.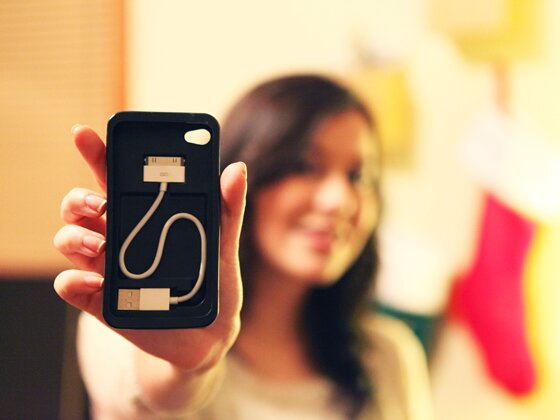 3. Cord-On-Board - Never Run Out of iPhone Battery Again
This is one of those "why hasn't anyone thought of this yet" types of projects. We've all been there - we are out and about, watching our iPhone battery edge its way towards 0%, when it finally dies mid-afternoon. The Cord-On-Board case keeps your iPhone and power cord together in one lightweight and non-bulky case. Though we wish it came with a wall adapter too, this is big step forward in keeping our phones charged all day long.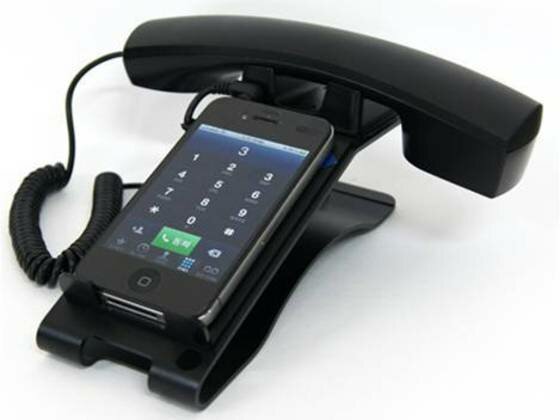 4. Legacy Docking Station: Classy, Stylish, Functional and Fun
Our last iPhone docking station post of the day, we promise! We just couldn't resist the charm of this nifty gadget. In a similar way as the Areaware Alarm Dock, it takes a high tech gadget backwards in time to look and act as its more retro sidekick. The handset works as a real phone, letting you watch the screen or browse the net while you're on the line. The team also plans to offer it in brushed aluminum, which we think would make for an even more sophisticated and stylish option.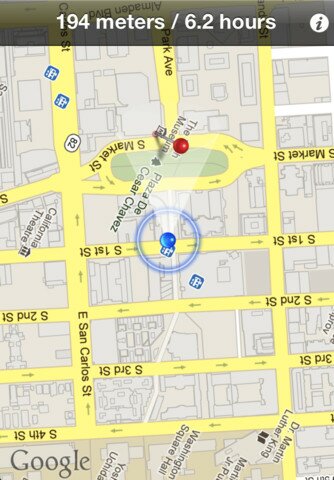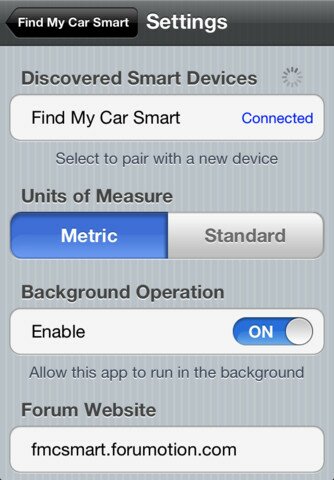 5. Find My Car Smarter - Never Lose Your Car Again
Yes, there are apps that let you essentially "check in" once you have parked so that your GPS is saved and you can find your car upon return; but, who wants to do all that work every single time they get out of the car? The team at Find My Car Smarter has developed a device that plugs into your car's cigarette lighter and pairs with your iPhone. When your car is turned on and off, it activates the GPS on your phone to save the location. If you lose your car, just launch the app and it will help you navigate back to your parking spot. Genius.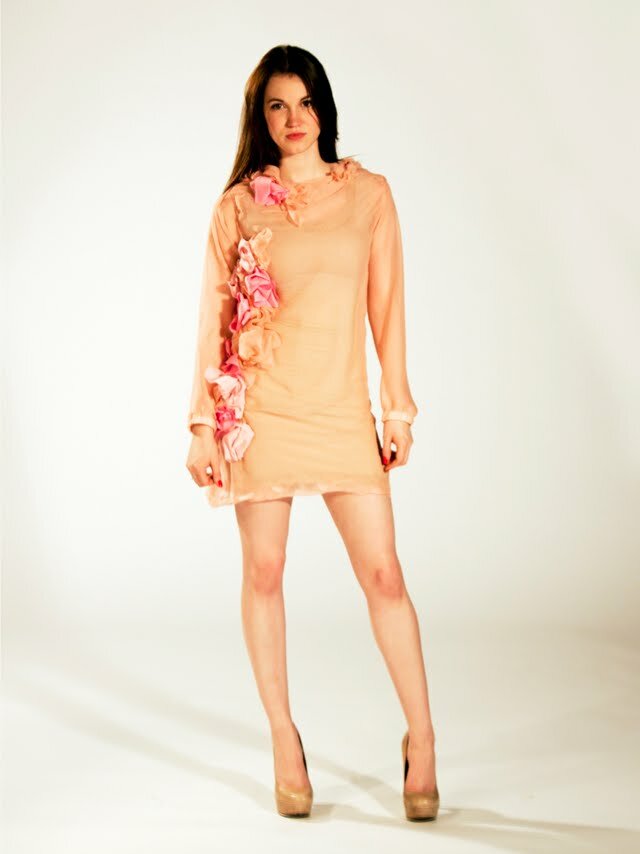 6. Lux - Combining Fashion and Tech
If you've been reading Brit for awhile, you know how much we love combining tech with…pretty much anything else. So, when we saw Lux, a new fashion line that combines concepts in electrical engineering and computer science with modern trends and fashion, we were immediately hooked. Especially because Lux isn't trying to make gaudy LED clothing like most current wearable technology lines. The sample image above shows a dress designed with small LEDs to accentuate the fabric flowers. It's not overstated and just geeky enough to make us swoon. You can see more ideas of future Lux pieces in their online lookbook.
We'll be highlighting more of our favorite Kickstarter projects on a weekly basis. In the meantime, send us some of your own favorites! Leave a note in the comments below, or find us on .
---
---
You might also like
---