---
The Ultimate Farmers Market Bag: The Mercado
Posted In: Food | Posted By: Brit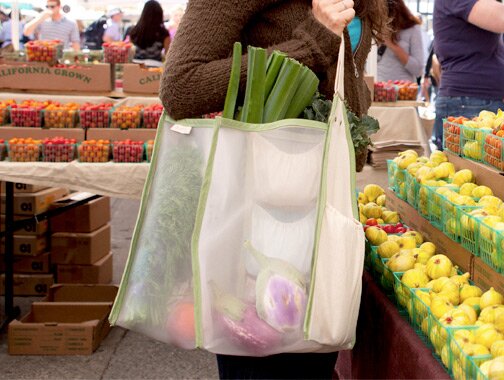 My good friend, Darya, the gal behind Summer Tomato, has worked with one of my favorite product invention sites, Quirky, to create the ultimate farmers market shopping bag. It's called The Mercado, and it was designed to be able to carry all of the delicious produce that you want to buy at the market without ruining your food.

The bag has separate sections for different types of items and even a little front pocket for easy access to your wallet. I also love that it's see-through so that you remember what you have and haven't purchased yet.

The bag still needs commitments before they go into production. If you commit to buy it now, you'll save $5 AND you'll be supporting a friend of mine. Oh yeah, and it might actually incentivize you to get out to the market and buy local and organic foods more often… I know that's motivation enough for me.
---
---
You might also like
---