---
Customize It: One-Of-A-Kind Objects We Love
Posted In: Living | Posted By: Anj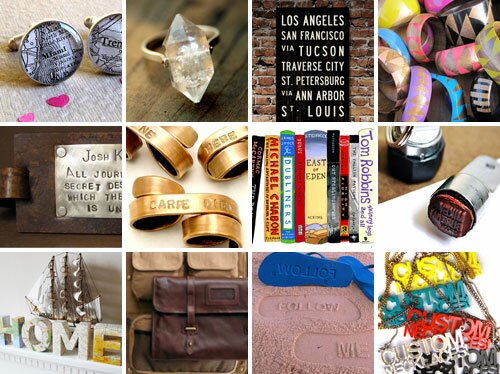 Everyone loves a touch of personalization. From custom messenger bags to custom iPhone covers to custom fabric to custom sneakers, the Internet has made customization oodles easier and the possibilities go far beyond a simple monogram or color choice.
With Valentine's Day right around the corner, the time is fast approaching to order those special personalized gifts, and we're pleased to present a collection of our favorite finds online.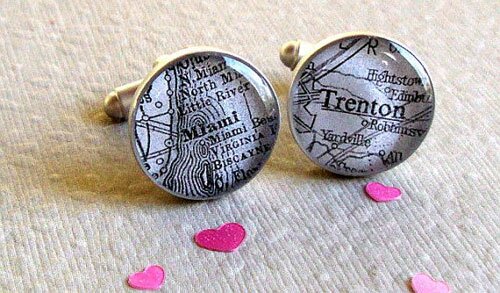 1. Map Cuff Links ($52.00) 
Choose a pair of map-friendly locations super special to you and the cuff-link-wearer in your relationship.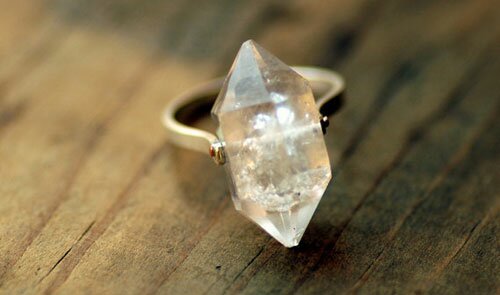 2. Herkimer "Diamond" Ring ($48.00) 
Put a ring on it already! Or at least put a really beautiful specially picked stone on it to celebrate Cupid's day of love. These "diamonds" are gorgeous pieces of quartz found only in Herkimer, New York.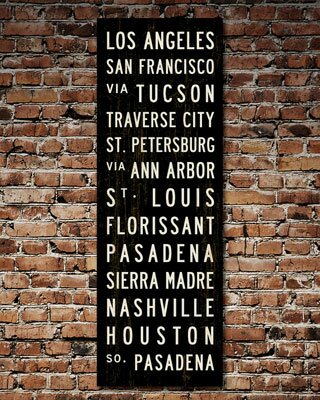 3. Custom Tram Scroll ($299.00) 
Great for the couple who's moved around a few times, traveled extensively, or has a bold checklist of places to hit in the next year, this tram scroll is a beautiful totally customizable piece for your home. And if you're not quite ready for a 20"x60" commitment, go for the 8x10 print option.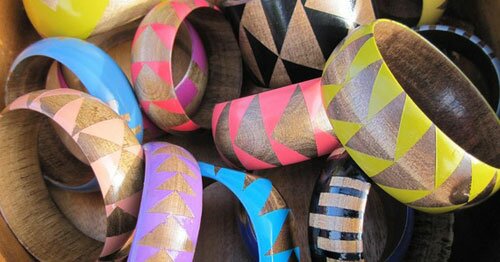 4. Custom Bangle ($22.00) 
For the gal who needs the right colored bangle for every outfit, grab 1 or 2 or 3 of these and make her day. Or choose colors and patterns that reflect your wedding, a place you love, or a team you follow. 
5. Leather + Metal Luggage Tag with Custom Quote ($43.00)
Your darling loves to travel? So do we, and adding a rugged touch of class (yes, a rugged touch of class) to our luggage is perfect for the global explorer. Customize with a quote, an address, or an inside joke.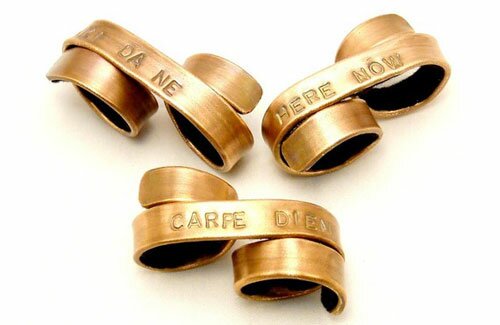 6. Custom Double Banner Ring ($40.00) 
An edgy take on the engraved ring, this double banner ring is a dose of street style with a romantic twist. Engrave your names, a place you love, anything you like so long as it's short enough! (Can we say Twitter handle?)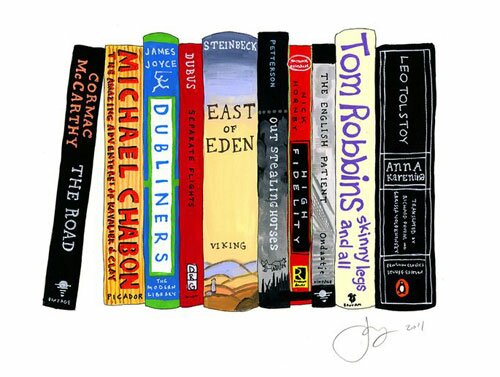 7. Ideal Bookshelf Painting by Jane Mount ($220.00-$450.00) 
Got a bookwork for a mate? Choose 7-21 of their favorite books and turn those titles into a beautiful piece of artwork.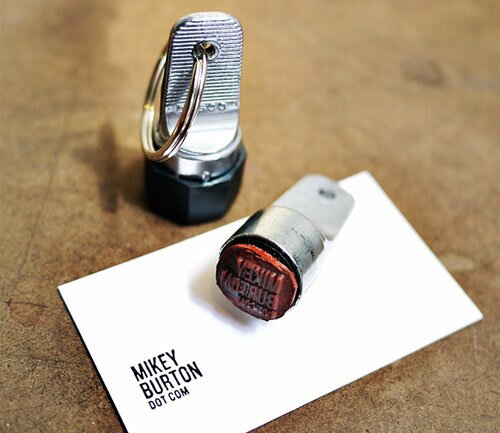 8. Custom Inspector Stamp ($23.00) 
Does your guy or gal have a really awesome catch phrase? Or maybe just a really awesome name? Snag this keychain inspector stamp (self-inking!) and they'll be tagging cards, papers, and walls all over the place.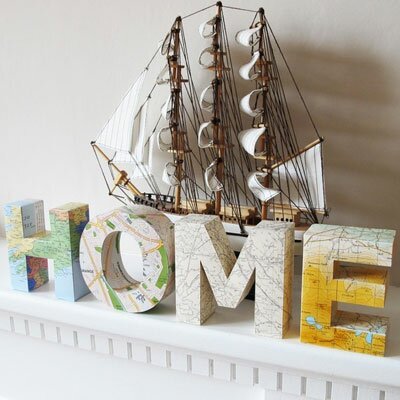 9. HOME One-of-a-kind Map Sculpture ($151.56) 
Looking for a handmade personal way to jazz up your mantel, bureau, or bookshelf? Choose four map-able locations and commission a unique typographical sculpture.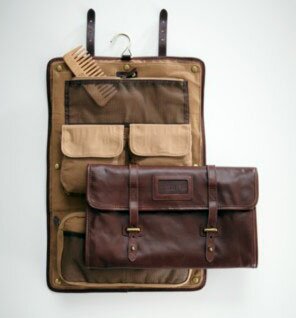 10. Leather Excursion Travel Case ($129.95+$10 monogram)
Another idea for the "rugged touch of class" traveler, this case is modeled after the classic shaving bags of the early 1900s.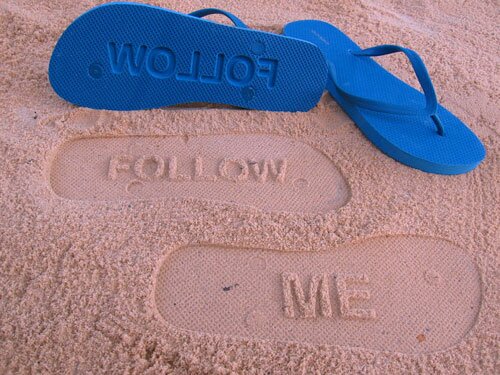 11. Sand Imprint Flip Flops ($19.95) 
Kind of ridiculous, but also kind of awesome… right? Make those footprints say whatever you want, or simply get a pair with your names so you can leave a little sand love wherever you go.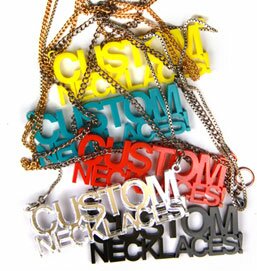 12. Custom Text Necklace ($44.99)
Forget the gold Carrie necklace, we've got bold colors with up to 3 lines of text! Send a message via necklace pigeon!
How do you take gift-giving to the next level for Valentine's Day? Leave us a note in the comments below or find us on .
---
---
You might also like
---