---
Design, Print & Send Your Holiday Cards In Less Than 10 Minutes (Plus A Free Giveaway!)
Posted In: Tech | Posted By: Brit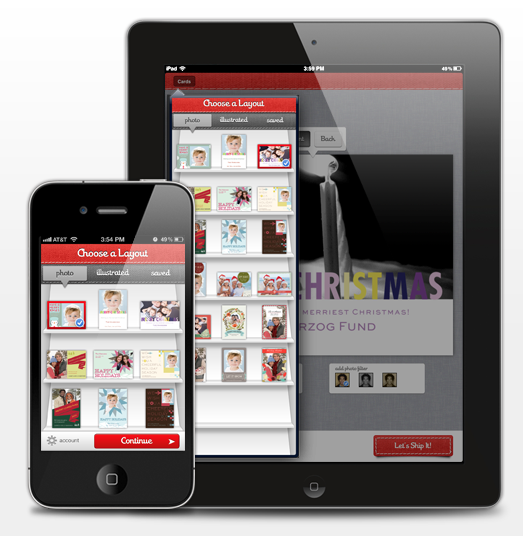 Yes, handwritten notes and cards are nice (as are mailed messages in a bottle), but these days, more and more people are turning to digitally-created cards for their holiday mailing list. Let's face it, December is chaotic enough, why overwhelm yourself with having to write and address dozens of cards and envelopes?
Sure, you can use a site like Paperless Post to send a card electronically, but, what's cooler to me is the ability to design your card online and then have a physical version mailed. (It's like you're only half cheating that way!) Sites like Shutterfly and Moo let you design cards online, but they won't mail them for you, forcing you to print and paste address labels and stamps. Not a good use of your time.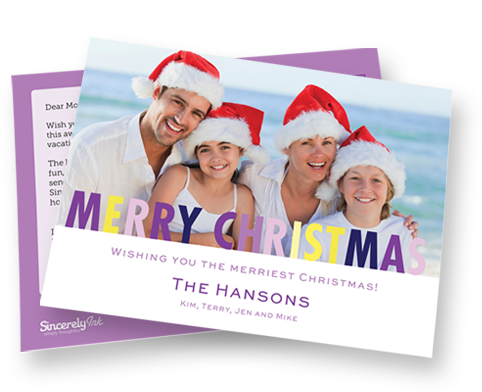 There is, however, one solution that seems to do it all. It's a newly launched app called Sincerely Ink that enables you to design, print and mail your full batch of cards, all from your iPad, iPhone or Android phone. Choose among more than 30 designs, then edit your photos and text as you like. One of the neatest features is the ability to quickly import address information from your contact book. Once finalized, the card will be printed on a 5x7 heavyweight postcard and mailed within 3-7 days, all for less than $2/card, including postage. That's not too much considering the time you save and the amount you probably would have spent purchasing other cards and postage elsewhere.

But wait, there's more! (Cue the infomercial man.) The guys at Sincerely Ink were nice enough to give me a promo code to send on to my readers. The first 100 of you to CLICK HERE will get 10 free credits or one free card. Even if you don't want to send an entire batch, why not just test out the app and send a free card to a close friend or family member? Hipster-y filtered Path and photos are, of course, always allowed.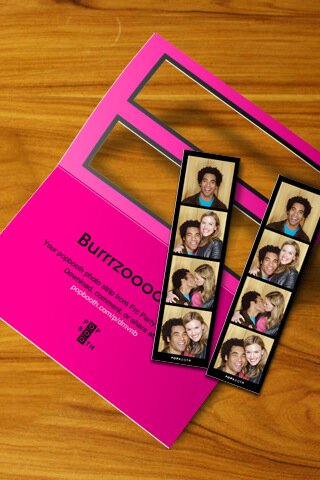 If you're looking for something a bit more edgy, try sending photo booth photos instead. Sincerely Ink also offers an app called that sends real photo strips in the mail. Get creative and try using "Ho Ho Ho" signs or festive costumes in your pics.
Whatever you send this season - be it a handwritten note, a water bottle, or a digitally designed postcard - just be sure you send it creatively. And, if you want to show off your creativity, why not send us a card, too? We'll post the best we receive!
Brit Living

San Francisco, CA 94105
---
---
You might also like
---