---
These Sticker Sensors Can Help Automate Your Life
Posted In: Tech | Posted By: Brit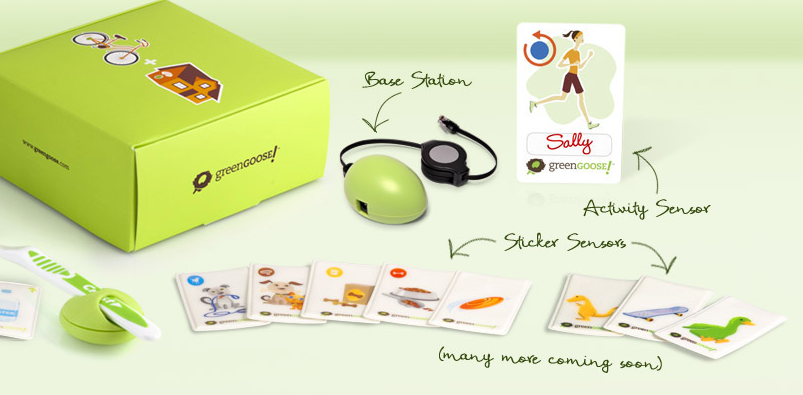 Last week, we got overly excited about Twine, a 2.5" sensor that you can put anywhere in your home and that wirelessly sends you alerts when different things happen (ex: basement flooding, dog wants to go outside, etc). Twine is fully programmable on the web, so that you can customize the type of alerts you get.
This week, we may have actually found something even cooler. The company is called GreenGoose, and they are making sticker sensors that can be attached to objects around your house (or really, anywhere within 250 feet of the provided base station, so long as there is wifi) that have embedded accelerometers that can detect motion and track movement. For example, you could put a sticker on your bottle of multi-vitamins to automatically keep a log of which days you're remembering to take your vitamins. Or, you could put one on your dog's collar to see how frequently he's moving, playing and sleeping. You could even put one on the door to see when the kids get home, if anyone is entering while you're away on vacation, etc. With an embedded accelerometer, these stickers can essentially do everything that the FitBit or Jawbone UP can do, as far as tracking movement goes. The company's website uses phrases like "play games" which makes me think that the web app being built to correspond to these sensors will enable you to track points and share with friends. That could be a really neat differentiator (as well as a great user engagement tactic).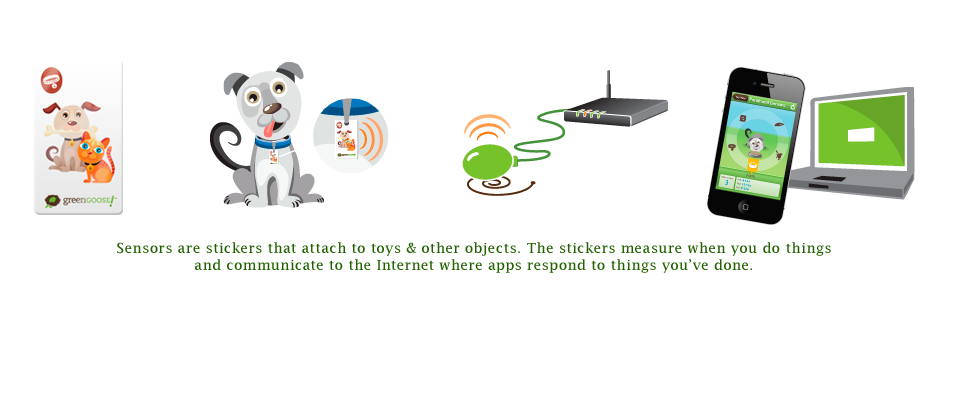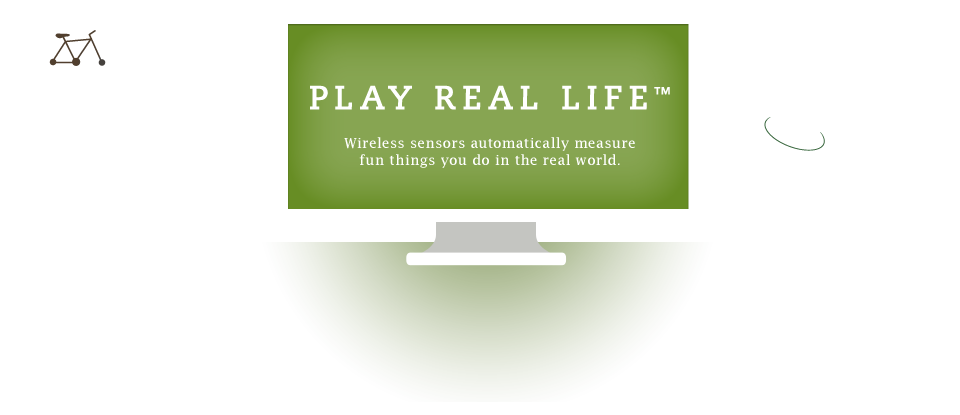 Unfortunately, there's no word on whether these sensors will ever detect anything apart from movement (like track GPS data, thermal changes, etc). In that regard, the Twine might still be your better bet. But with technology moving as fast as it is lately, there's no telling what cool things GreenGoose might do next.

The sticker kits should be available for purchase as soon as next week (Dec 15th) and though no price is announced, will likely be fairly inexpensive. You can sign up to be notified when they launch here.
---
---
You might also like
---