---
20 Stocking Stuffers For Under $20
Posted In: Living | Posted By: Brit
Less than 20 days to go till Christmas Day! How is your gift hunt going? To supplement our 2011 Gift Guide, we thought we'd also give you a few ideas for affordable and creative stocking stuffers. We already have some of these around the office, and fully endorse all of them. Happy stuffing!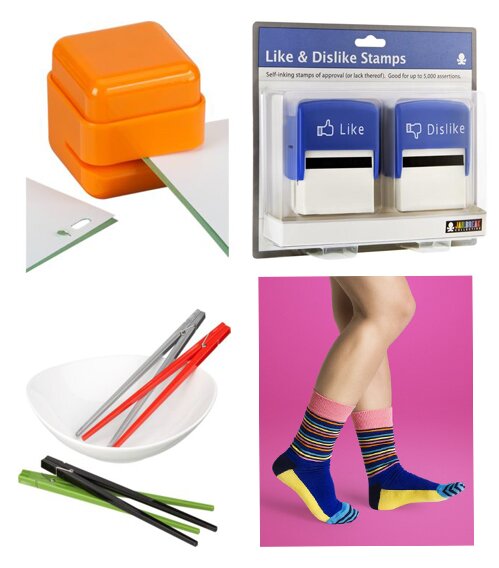 1. Staple Free Stapler ($9) - You'll never have to refill the stapler again! This stapler uses the paper itself to bind things together.
2. Like & Dislike Stamps ($13) - Perfect to walk around the office with, and even more perfect (but dangerous) to walk around someone else's kitchen with :)
3. Clothespin Chopsticks ($4) - A more interesting way to eat. These are so fun that I'd use these for more than just Asian food, too. Chopstick pizza bites, anyone?
4. Happy Socks ($10) - Hands down, my favorite socks of all time. They really do make you happy when you're getting dressed each day.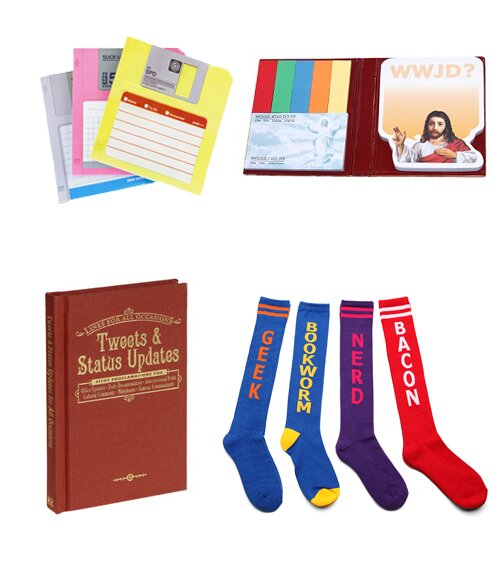 5. Floppy Disk Sticky Notes ($10) or Jeez-Its Sticky Notes ($5) - Some fun decor for your home office or kitchen counter.
6. Tweets & Status Updates For All Occasions ($9) - Surprise your friends by busting out with something witty or incredibly charming. These pre-written tweets and status updates may very well up your Klout score.
7.  ($11) - Some make a statement with jewelry, but in 2012, make your statement with socks. Go on, just go ahead and tell it like it is.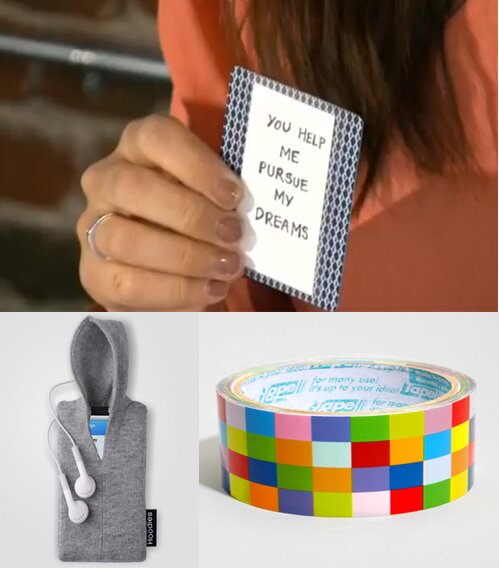 8. DIY Playing Cards ($2) - The best stocking stuffers can't be bought. Send a sentimental gift using an old pack of playing cards.
9. iPod Hoodie ($20) - Keep your iPod warm and extra cute. Definitely a conversation starter for the streets.
10. Graphic Tape ($10) - There are so many DIY projects we can think of using this for, but we'll let you come up with your own. It's our favorite, most colorful tape we've seen lately.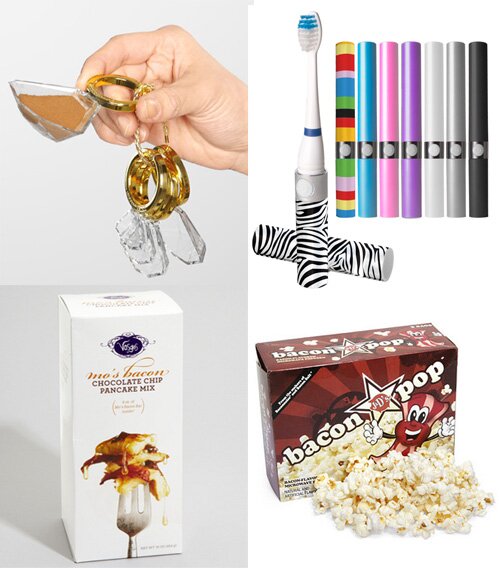 11. Will You Measure Me? Ring Spoons ($20) - Perfect for newly-engaged or nearly-engaged couples. (Note: Could get very awkward if she's actually expecting a ring from you this Christmas.)
12. Fashionable Sonic Toothbrush ($15) - Finally, someone adds a bit of festivity to the toothbrush.
13. Bacon Chocolate Chip Pancake Mix ($16) or Bacon Popcorn ($5) - If they love bacon, they'll love each of these. I gave out the Bacon Popcorn at my recent birthday party, and can testify that it was a smash hit!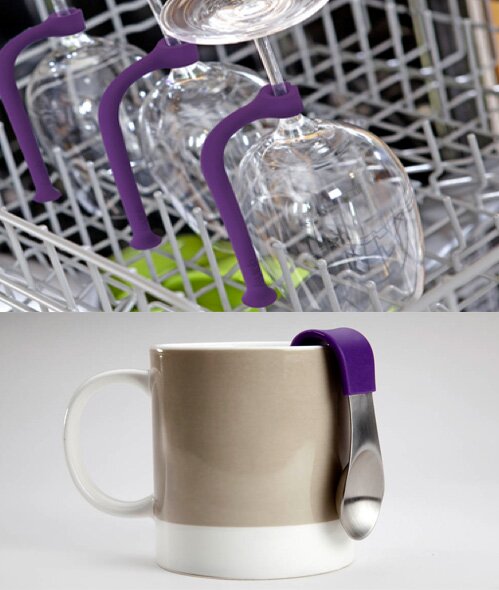 14. Stemware Dishwasher Tether ($15) - A great stuffer for the entertainer - these tethers let you wash fancy glasses in the dishwasher without worrying about them breaking or falling over.
15. MugStir Spoon & Cup In One ($11) - Have your coffee and stir it, too.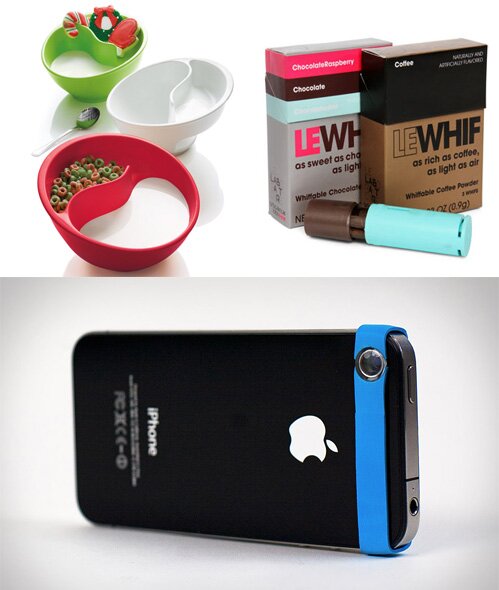 16. Obol - The Never Soggy Cereal Bowl ($20) - Everyone has a different opinion on how soggy their cereal should be. This is especially useful for those that prefer a little crunch to their breakfast mix.
17. Le Whif Breathable Chocolate ($7) - Warning: men are not allowed to gift this to women. Women, you are only allowed to gift this to men.
18. Macro Lens iPhone Band ($15) - A sleek and minimal band to wrap around your iPhone for even better photos. We recommend using the Path camera to add even more filters while taking your pics.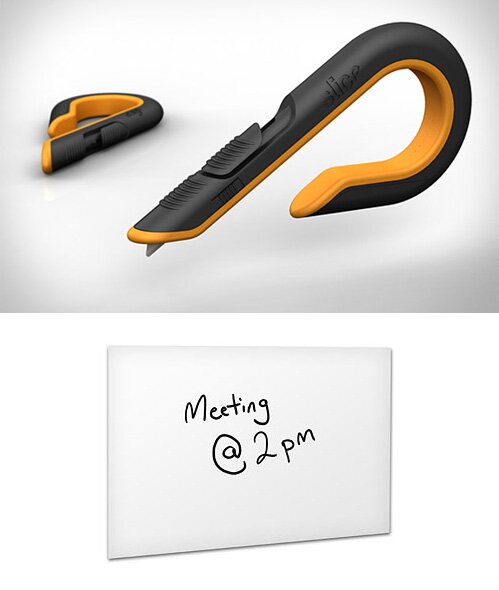 19. Slice Box Cutter ($20) - Everyone needs a good box cutter, especially when opening up Aunt Marge's way-too-heavily-taped gifts. This is a hand-sharpened, retractable, adjustable-length cutter that looks as beautiful as it looks harcore.
20. Peel and Stick White Board ($20) - Unwrap and stick this up on the walls for drawings, doodles, to-dos, and more. 
---
---
You might also like
---